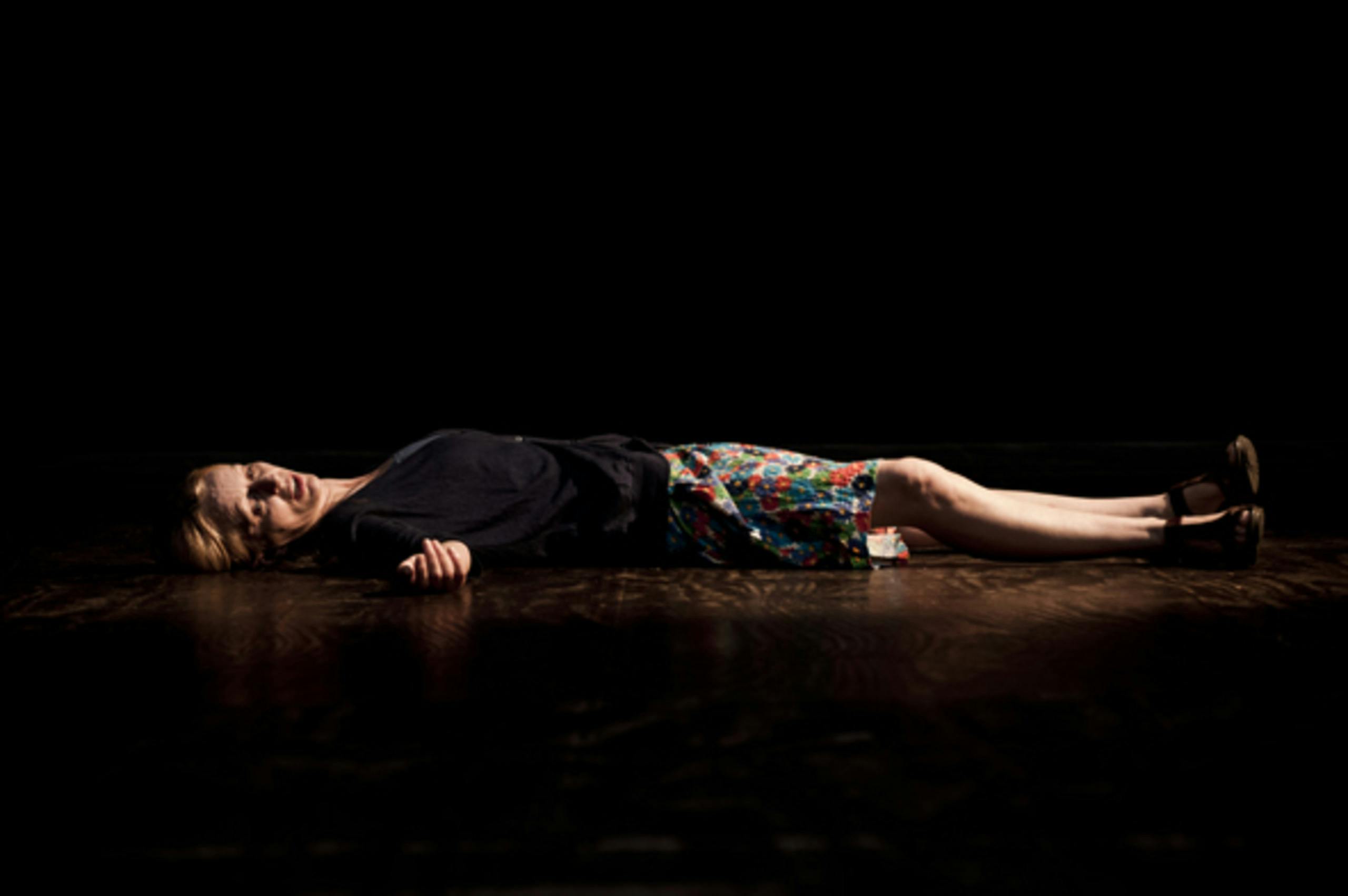 Reality
Deflorian/Tagliarini
The mundane everyday, anonymous yet unique, in this second appointment of the retrospective that Triennale Milano dedicates to Daria Deflorian and Antonio Tagliarini. A human life's acts and gestures told through data, as in the diaries by the Polish housewife Janina Turek, meticulously updated for over fifty years: 38.196 phone calls; 23.397 accidental encounters; 1.922 meetings; 5.817 gifts given. Reality intervenes in the way in which collective memory is produced. Superbly performed (Deflorian won the 2012 Ubu prize as best actress), this intriguing yet minimalist piece interrogates the connection between life's seriousness and its triviality.
Daria Deflorian and Antonio Tagliarini are authors, directors and performers. In 2008 they created Rewind – Omaggio a Cafè Müller by Pina Bausch, followed in 2009 by a work inspired by Andy Warhol's philosophy, from a to d and back again. Between 2010 and 2011 they realised "Reality Project", which, starting from the diaries of a housewife from Krakow, led to the installation czeczy/cose (2011) and the performance Reality (2012), for which Deflorian was awarded the 2012 Ubu Prize as best leading actress. Ce ne andiamo per non darvi altre preoccupazioni, presented in 2013 at Romaeuropa Festival, won a Ubu prize in 2014 and the critics' prize in Quebec, Canada, in 2016. Il cielo non è un fondale premiered in 2016 in Lausanne. In 2017 they began working on the "Antonioni/Red Desert Project, which led to the production of Scavi and of the piece Quasi Niente, which premiered in Lugano in 2018.
...more
Calendar
Thursday, October 10 2019, 6.00pm
Friday, October 11 2019, 6.00pm
Promotions
Deflorian / Tagliarini
You can buy a combined ticket for Rewind– Omaggio a Café Müller, Reality and Ce ne andiamo per non darvi altre preoccupazioni by Deflorian/Tagliarini at the reduced price of 30 euros.