Schools and universities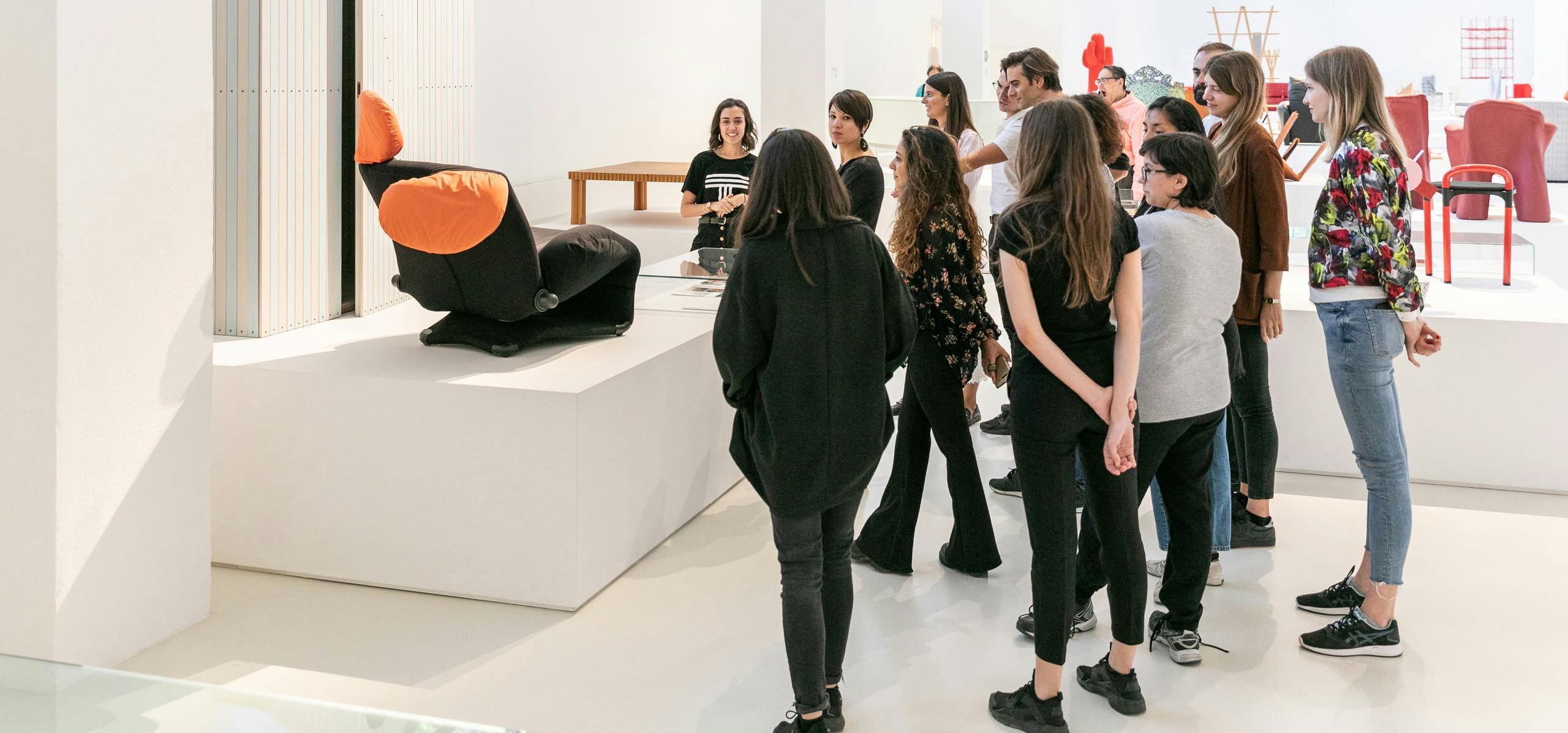 Activities related to the temporary exhibitions, to the permanent collection and to the theatre performances to discover the different languages of art, and to learn about history, geography, technology, mathematics, physics, anthropology and current affairs
Guided tours and workshops – Schools and Universities
Triennale Milano organises guided tours of the Museo del Design Italiano, exhibitions and workshops dedicated to school groups of all levels. Activities for schools take place for the entire day on Tuesdays and time slots in the morning on Wednesdays, Thursdays and Fridays: as the Palazzo dell'Arte is closed to the public, school groups of all ages can hold workshops and visit the Italian Design Museum and current exhibitions in a context completely dedicated to them, in total safety.
Perfomances
The theatre programme is particularly attentive to young audiences and schools. There are several events for children and young people in each season, with shows and workshops designed to fire their imagination and creativity. School performances are put on throughout the year, as are open rehearsals and meetings with artists that can be held in the theatre, at school or at universities, and there are workshops and special courses that introduce students of all ages to artistic creation and to the world of the theatre. The educational programme is designed for primary and secondary schools, universities, academies, and theatre and dance schools.
The newsletter
All teachers who register for the newsletter receive periodical updates, exhibition and events calendars and, at the beginning of each school year and when great exhibitions are opened and the theatre season begins, they are invited to take part in the meetings that present the activities and special events.