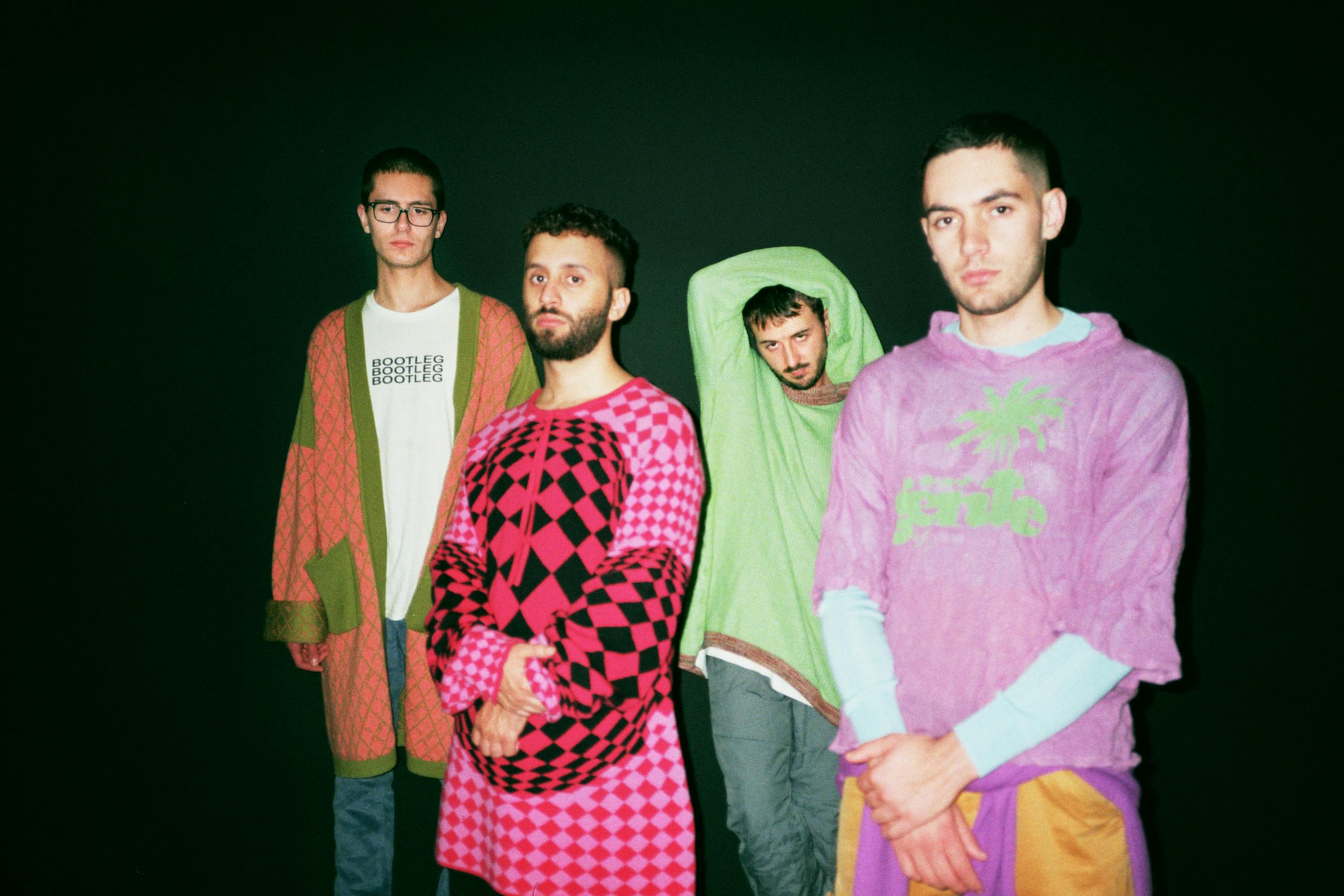 Raheem sessions
72-Hour Post Fight Plays New Background Music; Archivio Futuro w/ Lorenzo BITW, Coltreno, Danilo Menna
The last event organised in collaboration with Radio Raheem on the summer stage of Triennale Milano Teatro will feature the project of 72-Hour Post Fight, a formation that is hard to pigeonhole, with its whirling rhythms, electronic experiments, sax and electric guitars. The quartet has prepared a unique performance for this session, bringing to the audience a work in progress, using the material currently being perfected for their next album. The session opens with Archivio Futuro, a trio formed by the producer Lorenzo BITW, the saxophonist Coltreno, and Danilo Menna (former partners with the singer-songwriter Venerus) in which electronics, jazz and experiments come together to form a single sound tapestry.
72-Hour Post Fight is a musical project unlike any other on the Italian scene, the brainchild of Fight Pausa and Palazzi D'Oriente, later joined by the musicians Andrea Dissimile (drums) and Adalberto Valsecchi (saxophone). The project owes much to experimental electronics and hip hop, as well as to jazz and emo. Their debut album of the same name (released by La Tempesta International on March 1, 2019) is a 30-minute sound journey that immediately revealed the group's ability to create fluid atmospheres, in which electronic music, jazz interventions, improvisation, sharp guitars and hip-hop-style drum breaks appear alongside surprising harmonies. This approach underpins the whole project, and their live performances are real sessions – never the same as the ones before – ranging from improv-jams to special live shows with musicians from various backgrounds. Their first work found its natural continuation in a remix album in which Italian and foreign artists and producers (including Cooly G, Ben Vince, Yakamoto Kotzuga, Lamusa II and many others) re-interpreted all the tracks, exploring new directions and creating a decidedly more club-oriented session, while never abandoning the experimental spirit of the project, but instead bringing out its hybrid nature.
Archivio Futuro views itself as a musical collective. The encounter between Lorenzo BITW and Danilo Menna, a DJ/producer and drummer/multi-instrumentalist, led to the formation of the duo, who are inspired by a desire to experiment with Italian music and take it in new directions. Both of them have built on their previous experiences: Danilo Menna has played the drums and sometimes also acts as music director in a number of live tours for artists such as Gemitaiz, Venerus, Lydia Lunch, Elenoir and many others. Lorenzo BITW has a well-established background as a DJ with experience abroad, and his works are consistently broadcast on BBC radio. With their strong musical roots, they felt the need to go further, mixing the use of played instruments with new digital techniques of composition, creating a fascinating, unique mix of played and programmed music, together with sampling. Archivio Futuro originally came about as a duo, but with the aim of becoming a collective and working with other musicians and singers, including Vittorio Gervasi (aka Coltreno), a saxophonist from Rome who helped compose some tracks for the project.
...more