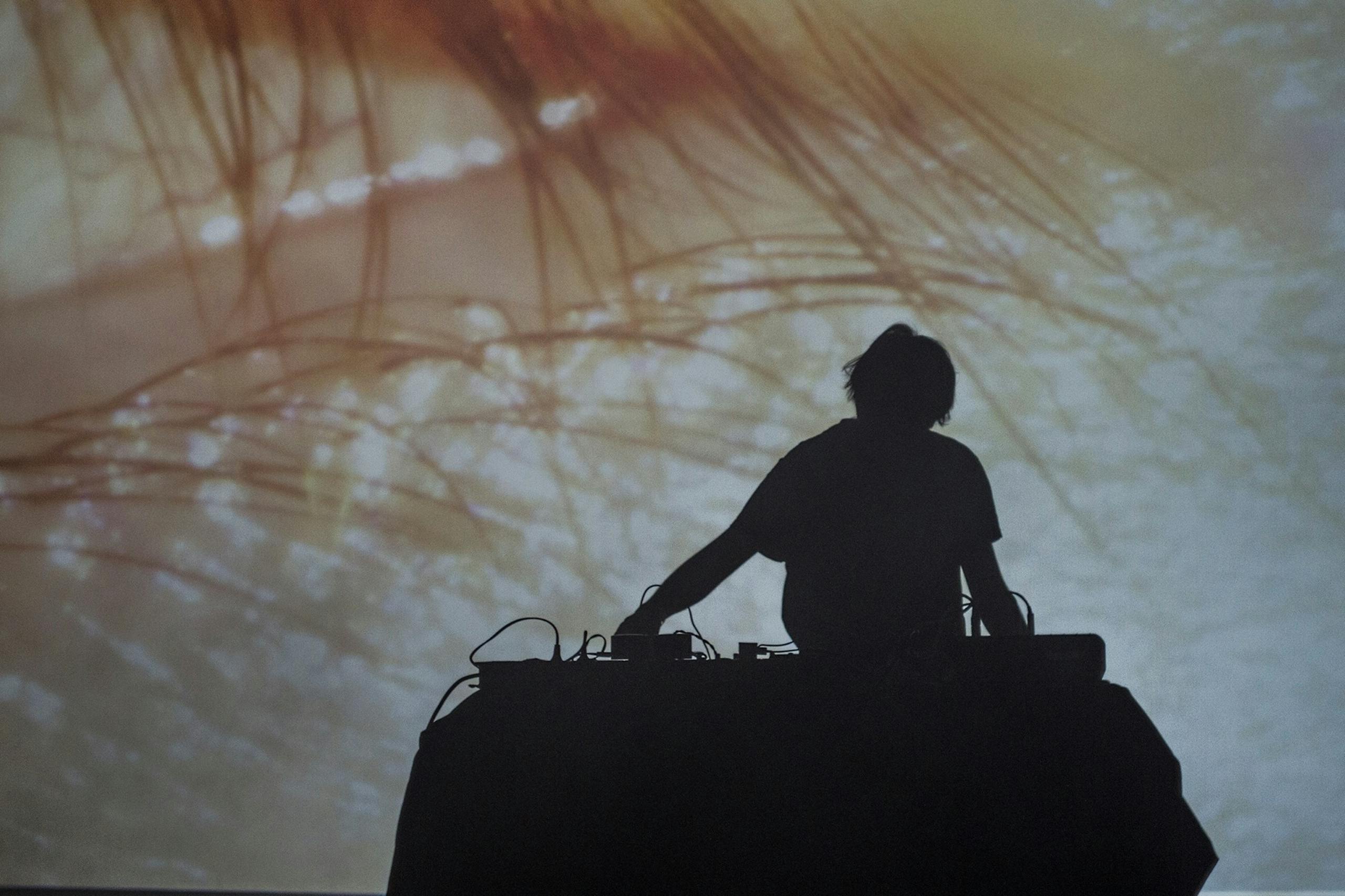 Raheem sessions
Mana, Palazzi D'Oriente, Furtherset
An evening devoted to experimental borderline electronic music, in collaboration with Radio Raheem, Triennale Milano's resident radio – at times raw and highly rhythmic, at times soothing, spatial and romantic. The names in the programme of this session are: Mana, born in Turin and one of the top artists of Hyperdub, the British label founded by Kode9, Palazzi D'Oriente, who will present his latest work, Sheltering Water, released in April, and Furtherset, an artist on the borderline between experimental sounds and synthwave atmospheres.
Luca is Palazzi D'Oriente, producer and composer, founding member of the band 72-Hour Post Fight. He made his debut as Palazzi D'Oriente in 2018 with morgengabe – a four-track record initially self-released on DIY USB stick. After his debut release he put on different one-shot audio/video performances in Milan, getting in touch with the label La Tempesta International with which he republished morgengabe in digital format. In 2018 he started with Fight Pausa 72-Hour Post Fight, a collaborative project that turned into a band. An S/T Band album was released by La Tempesta International in 2019, obtaining outstanding feedback from the Italian audience, especially thanks to their live acts. In less than a year the band succeeded in playing on the top Italian stages, including Club-2Club Festival, sharing the stage with Battles and Black Midi. On October 25 of the same year the band released a double vinyl edition accompanied by a fully remixed version of the record with various artists (including Lamusa II, Ben Vince, Cooly G, and Yakamoto Kotzuga). In 2019 Luca also produced the critically acclaimed Massimo Pericolo single Sabbie d'oro reaching the attention of a vast audience, making him one of the leading figures in pop and avant-garde in Italy. In December 2020, Palazzi D'Oriente teamed up with the visual artist Rebecca Salvadori presenting Flux 101. The project was premiered on Inverted Audio and released on La Tempesta Dischi.
Furtherset is a musical project started by Tommaso Pandolfi in 2011, the year of his debut on the national circuit, when he performed live at the top three Italian electronic music festivals of the time – Club to Club, Dancity, and Dissonanze. His live performances and music are an open invitation to plunge into a world of sound built on relentless successions of enveloping harmonies, moving modulations and sampled voices. In 2015, when his album No Logic No Death (White Forest Records) was released, he was selected for the Paris edition of the Red Bull Music Academy. He currently works with the Swiss label -OUS, with which he released his album To Live Tenderly Anew (2020), as well as the two EPs To Alter and Affect (2018) and Drawings of Desire and Hate (2018).
...more