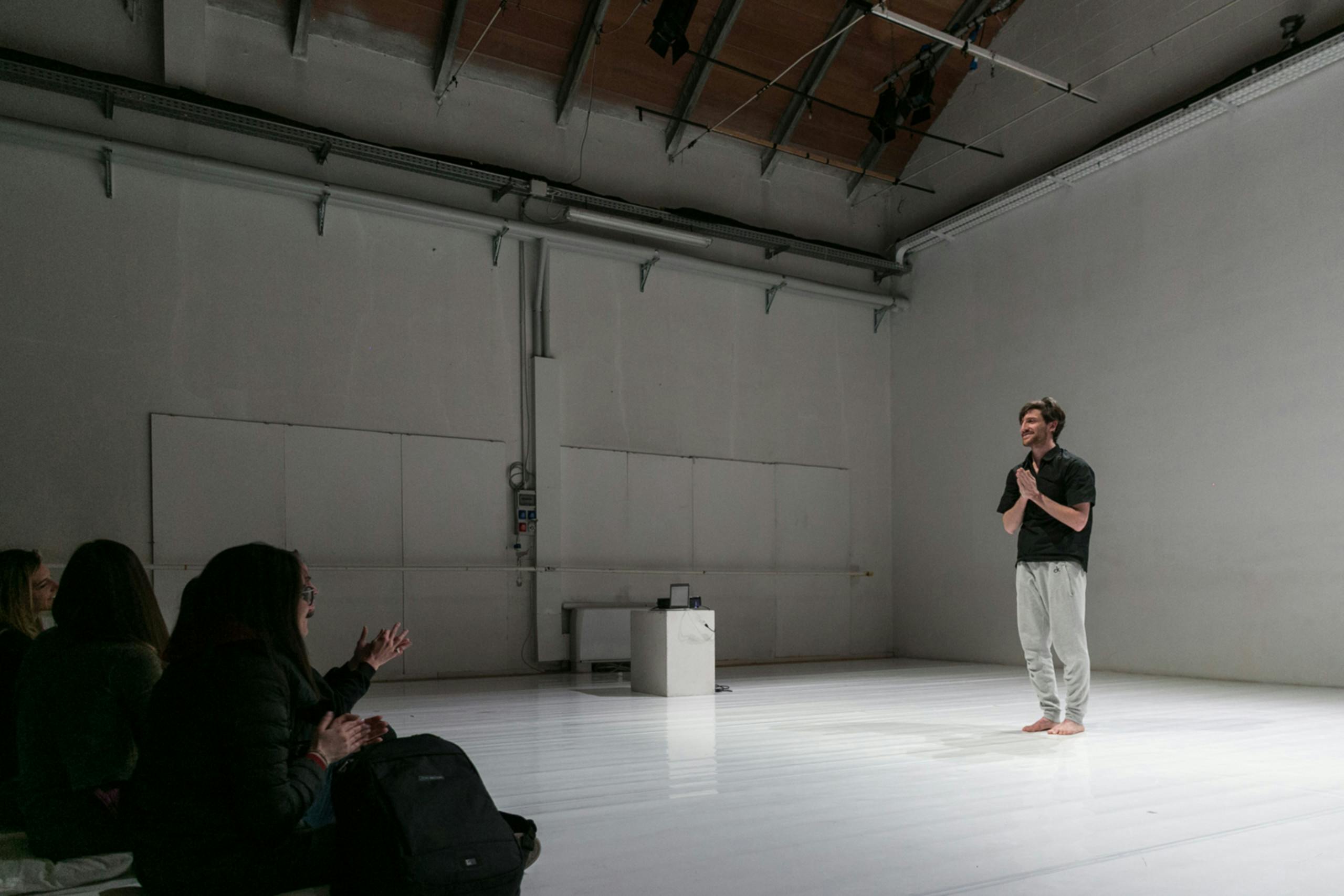 datamigration_1
Giovanfrancesco Giannini
Three pieces created especially for FOG 2019 explore the theme of the XXII Triennale di Milano: Broken Nature, a reflection on the links, damaged or severed, between humans and nature. In datamigration_1 the performance space is connected to remote geographies, in a mediatic landscape which draws on information. Through images, videos and digital streams, Giovanfrancesco Giannini takes the audience on a journey through the archived data of his personal memory.
Rotten#1 focuses on processes of organic transformation of plants and fruits and the visible changes they produce. The Munerude collective places bodies in a "vegetable" condition, treating them as natural masses affected by the passing of time.
OPACITY#4 interrogates bodily representations that erase difference. Salvo Lombardo deconstructs assumptions to critique the notion of the West as origin of signification.
Giovanfrancesco Giannini trained at Milan's Paolo Grassi drama school. In 2015 he presented his first choreographies: ENSEMBLE and Recomposing Serenade. Currently, he collaborates with Cie Aiep (Milan), Cie Eco (Paris), Fabbrica Europa (Florence), Cie Korper (Naples), PianoBe, ZA danceworks. His project CLOUD/sharing the new intimacy was selected by Aiep (Milan) in the context of NAOcrea 18/19.
Calendar
Monday, March 25 2019, 7.00pm
Tuesday, March 26 2019, 7.00pm