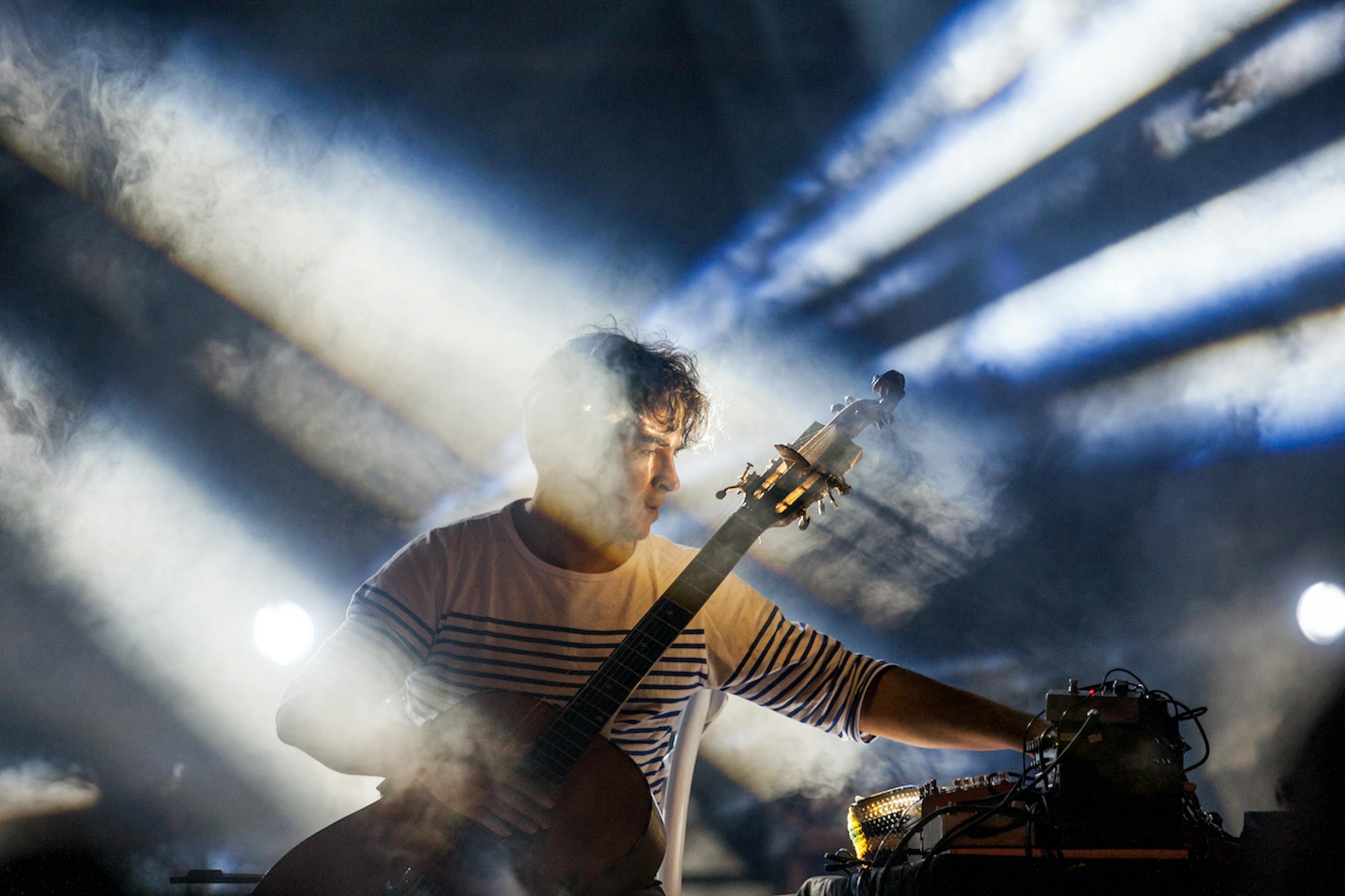 Paolo Angeli — 22.22 Free Radiohead
Inventor of the so called Prepared Sardinian guitar, born from the encounter-clash between extra-cultured avant-garde and popular tradition: an 18-string orchestra instrument, an hybrid between baritone guitar, cello and drums, equipped with hammers, pedals, propellers with variable pitch. With this unique offshoot Paolo reworks, improvises and composes an music that's hard to identify in one genre, suspended between free jazz, folk noise, minimal pop.
Paolo Angeli during his study path has been able to combine tradition and avant-garde. His work quickly attracted the attention of American guitarist Pat Metheny, who asked him for a custom replica of the instrument.
In 2019 he released his tenth solo album: 22.22 Free Radiohead, in which the famous band's repertoire is translated and recomposed on the music of Angeli.
The dreamlike feeling is that the Sardinian guitarist was involved by Thom Yorke & company to recompose their discography in a single breath or that they asked him to transform a completed score into an open opera in which improvisation has a leading role.
...more