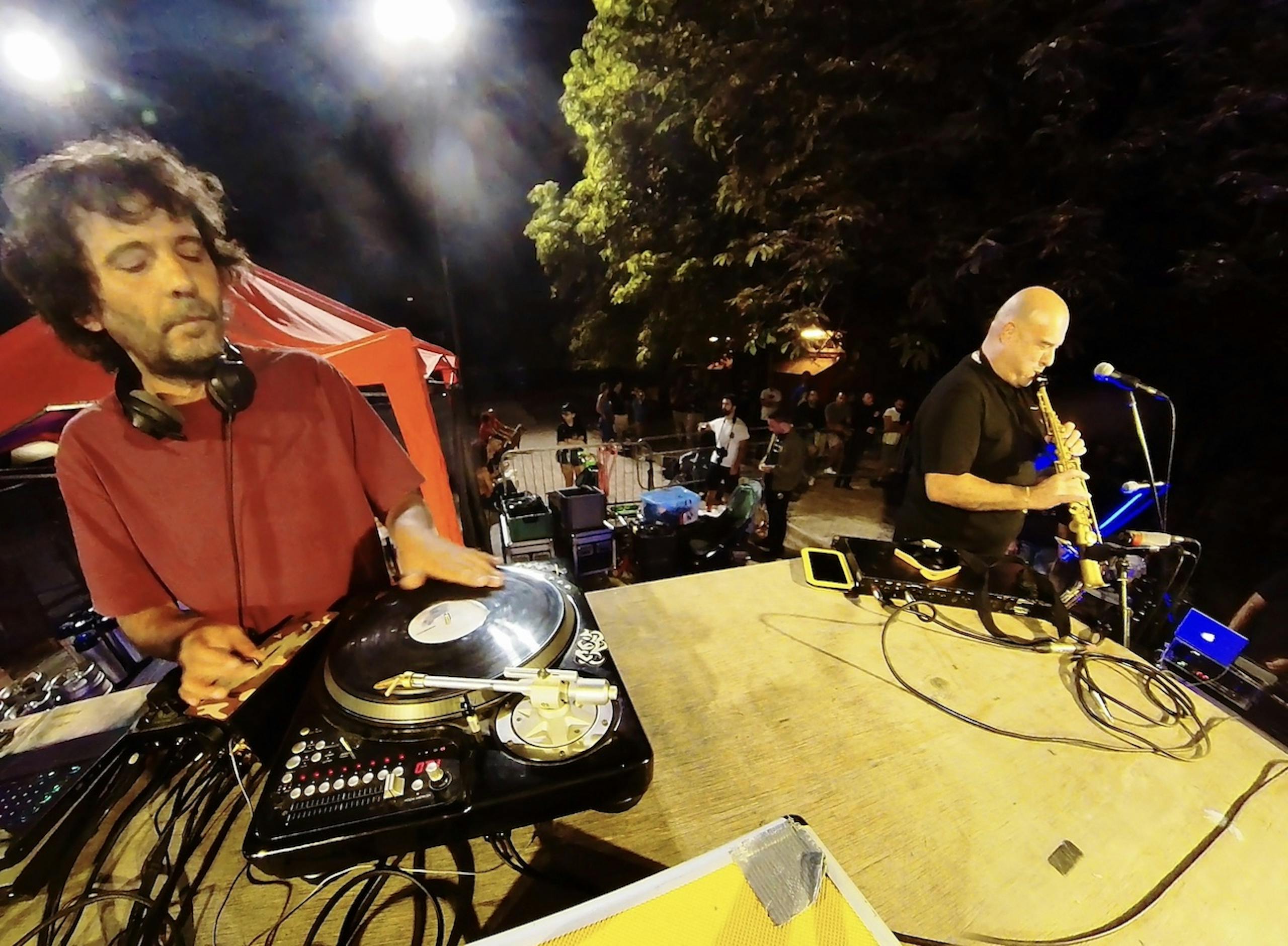 Dj Gruff and Gavino Murgia
Sandro Orrù, aka DJ Gruff, undisputed protagonist of the Italian hip hop scene since its origins, meets Gavino Murgia for the project "On the Waves of Marconi" by Gavino Murgia. The multi-instrumentalist Gavino Murgia (soprano, tenor and baritone sax, flutes, duduk, launeddas and tenor singing) is a composer whose path is deeply influenced by his Sardinian musical roots. The singing of Tenor in the role of Bassu and the traditional study of launeddas, merge over time with African-American music, finding a new and original path.
The two artists are going to meet again on stage to experiment with new sounds where grooves, traditional music, rap and scratch are enriched by the sound of Maestro Murgia.
The exchange between DJ Gruff's turntable and Murgia's instruments creates an exceptional mix of hip hop and jazz, always new, different and improvised.
...more