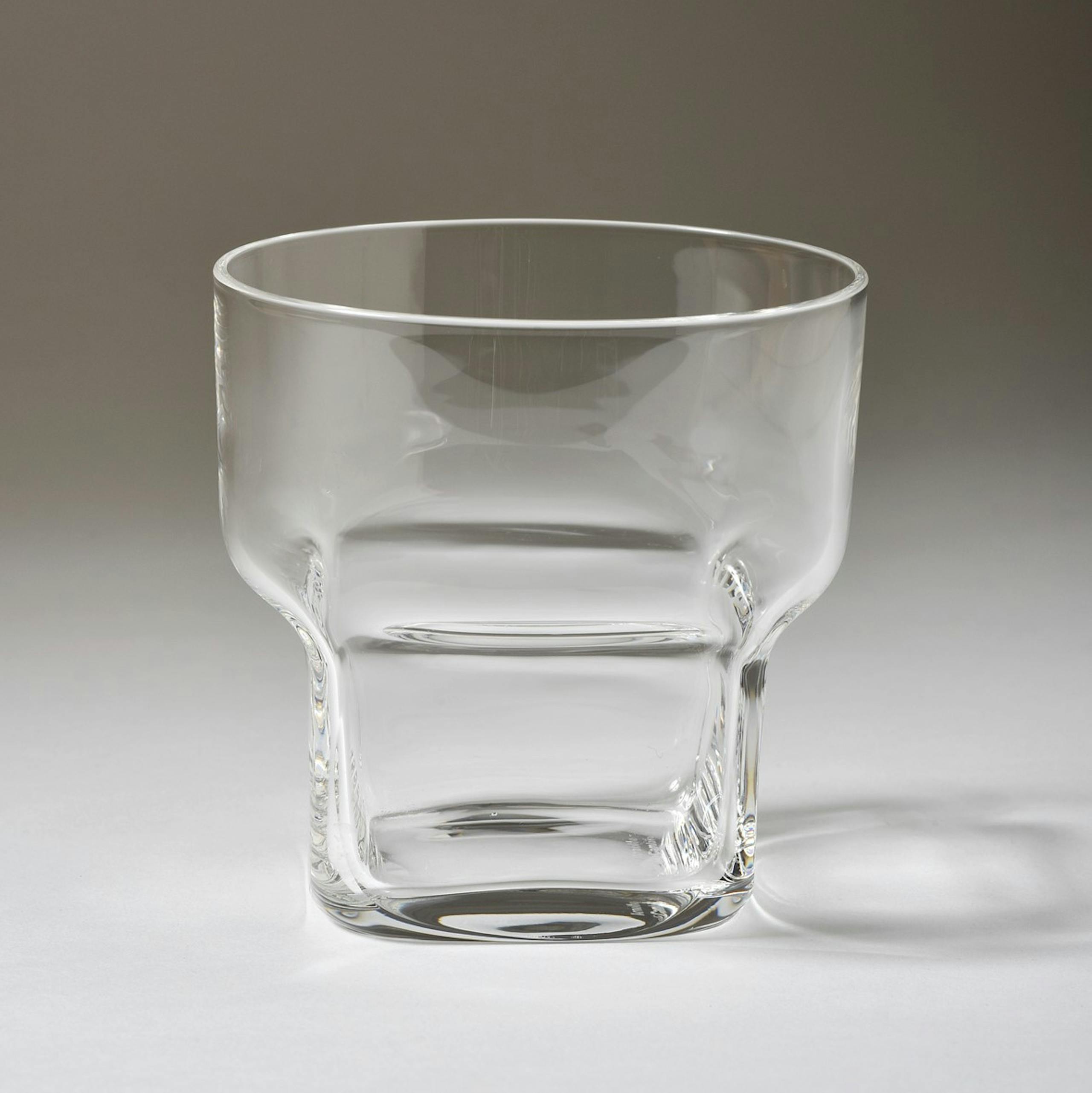 Sergio Asti seen through the eyes of Alessandro Mendini, Vittorio Gregotti, Alba Cappellieri, Mario Piazza and Ettore Sottsass
In March 1986, Alessandro Mendini wrote a revealing note about Sergio Asti's abilities. "Little by little, it so happened that, almost without realising it, a certain designer (Sergio Asti) found that he had been designing glass objects for twenty, or possibly even thirty (!) years... One after the other, 'almost' (!) by chance, always in different situations, and using many different techniques (artisanal, semi-artisanal, highly industrial, and so on), amid a whole series of other works, and other problems and materials. And so it was that, when showing me (many of) his latest works made of glass (boxes, bowls, and all manner of glasses), Sergio Asti also introduced me, piece by piece, to a sort of retrospective display of his love of glass, with all the tensions and hyper-sensitivity this entailed. A veritable Historical Exhibition, one might say: an organic, consistent, and certain conception of light, with a level of finesse and a lightness of touch, with rediscoveries and romanticism brought out by giving colour and brilliance to this extraordinary (or rather, extra-ordinary) material of choice. Looking over these things, I rapidly retrace the precise, delicate (but powerful) poetic vision of Sergio Asti. And in these latest works of his, I find his classic, aristocratic taste as a 'Bel Designer', coupled with the intuitions that now link him to the 'neo-taste' of neo-artisanal design"¹.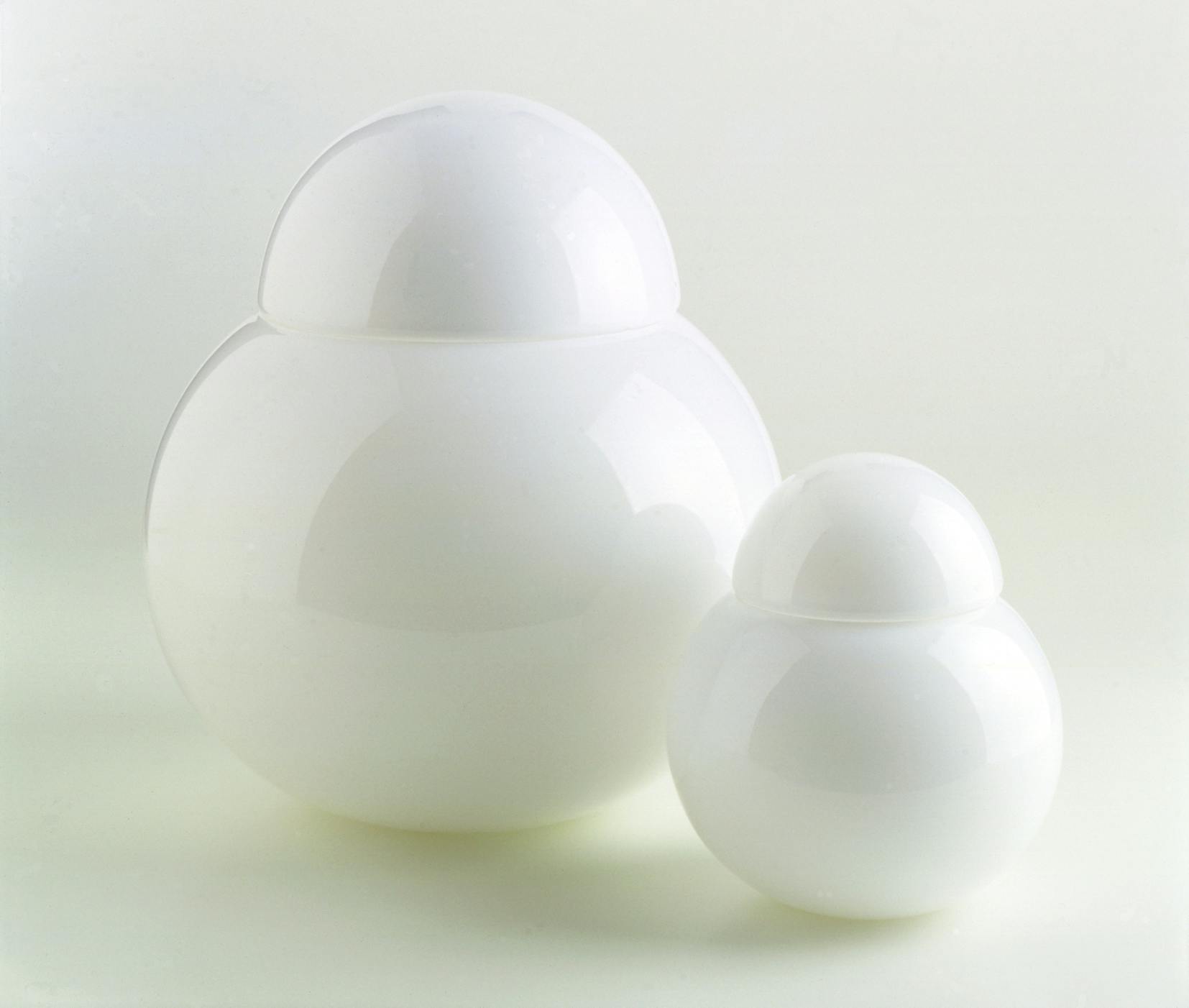 Daruma, Fontana Arte, 1966 project, 1971 production, photo Amendolagine Barracchia, Triennale Milano
Starting out from this view, which is typical of Mendini and which adds further nuances to Sergio Asti's well-established position as an architect and designer, it is worth going back over some aspects of his design intuitions through the voices of Alessandro Mendini himself and then of Vittorio Gregotti, Alba Cappellieri, Mario Piazza and Ettore Sottsass. After a pleasant conversation in the architect's home on 1 February this year, here we take a look at an installation at Triennale, a work of architecture, and a handle – but more than anything an approach.
The reason behind this encounter is the righteous desire and legitimate energy of a senator of Italian design, who was born in 1926 and who does not see Triennale Milano as a museum that contains a collection of his projects but rather a man who looks at the Palazzo dell'Arte, which preserves memories of fundamental professional events. One of these was the installation of the international industrial exhibition of design created together with Gianfranco Frattini. It was back in 1957 and the exhibition was put on for the 11th Triennale. The exhibition graphics were entrusted to Giulio Confalonieri and Ilio Negri. The exhibition space was arranged under an array of lamps that lit up a large area, which was divided by theme and type. A crystal-clear introductory narrative opened up the world of industrial design to the general public, showing how material culture forms part of the user's daily life, while aesthetic qualities applied to industry were designed to improve the quality of the living environment and of the different worlds we inhabit.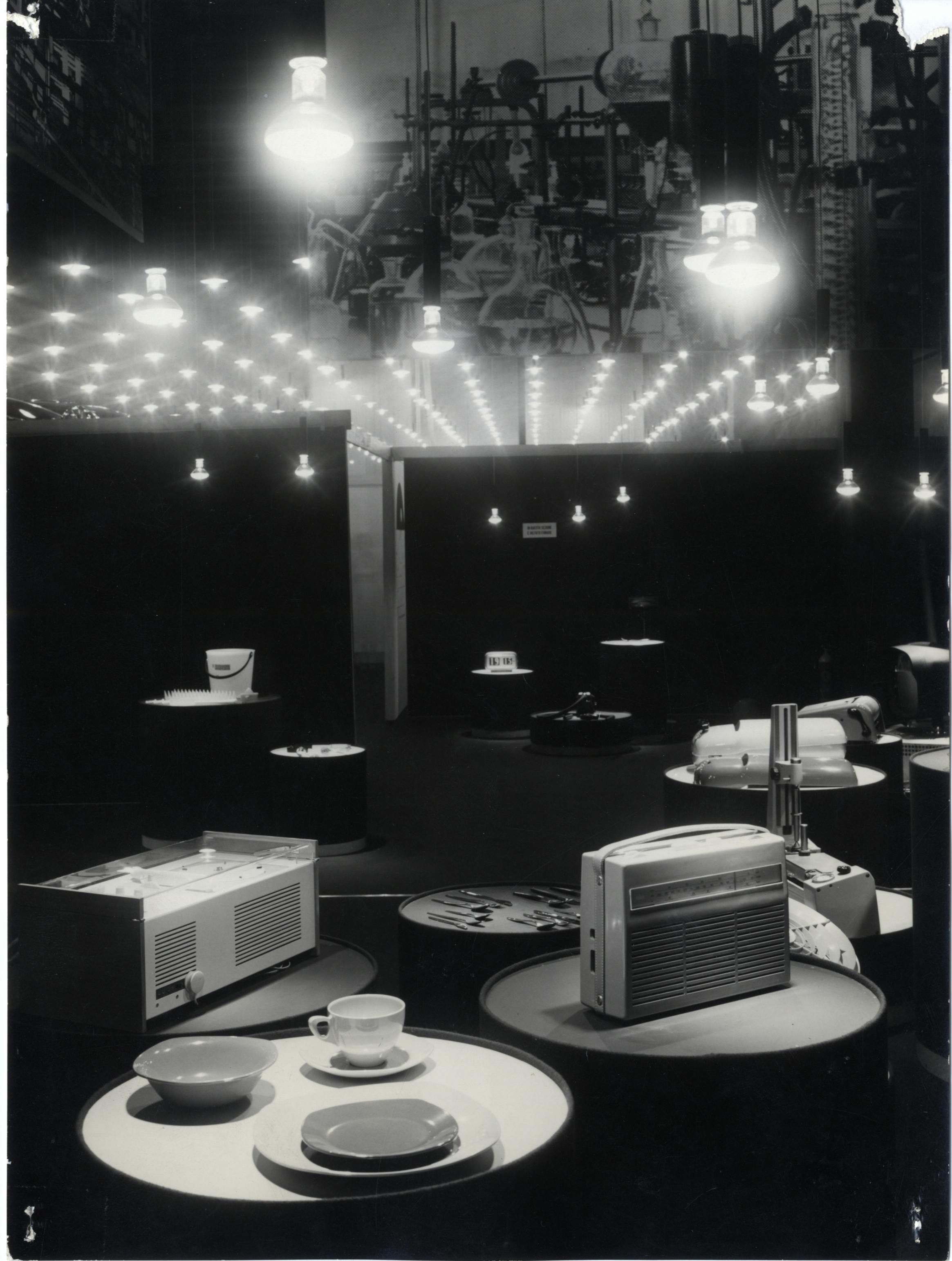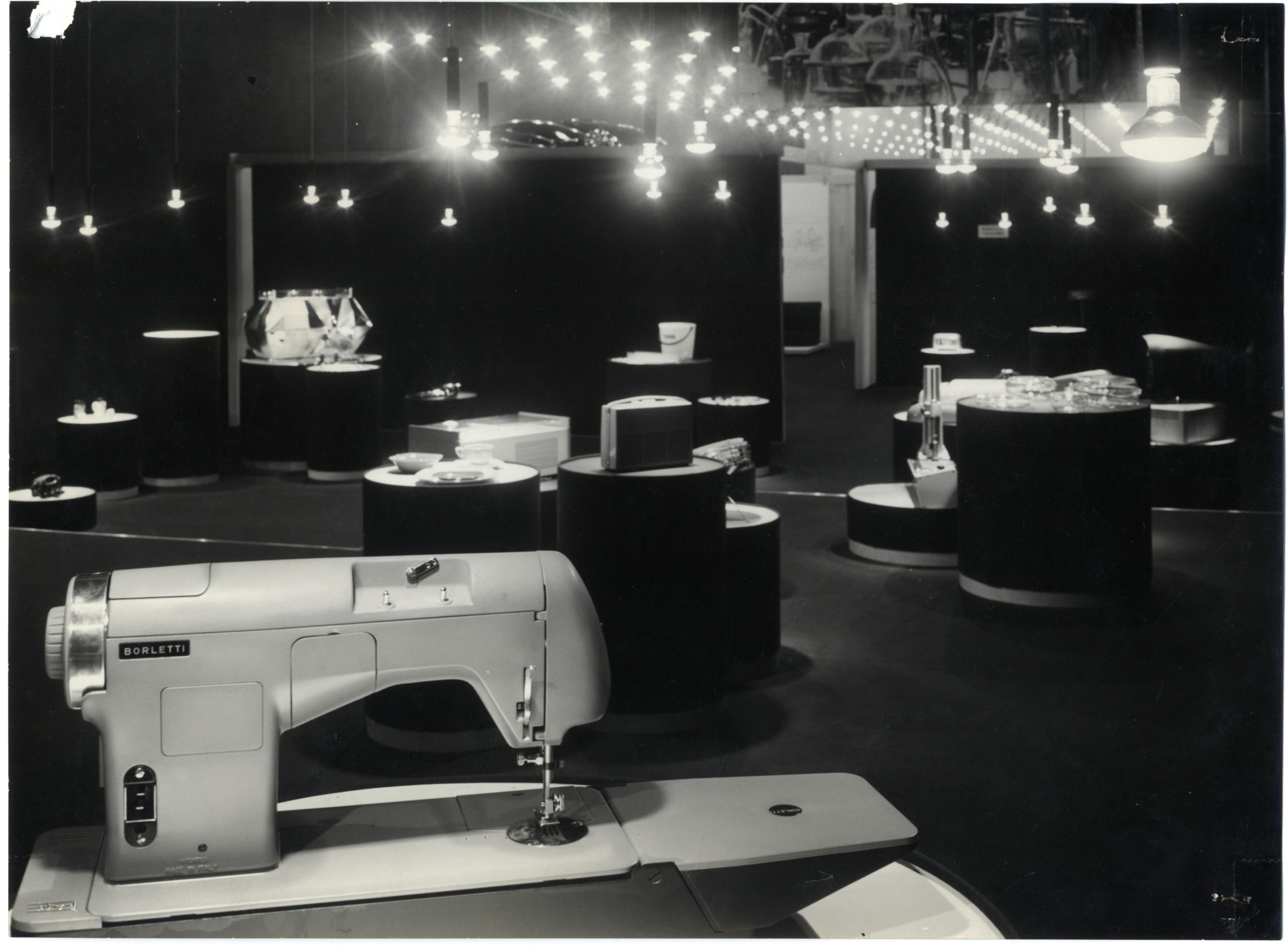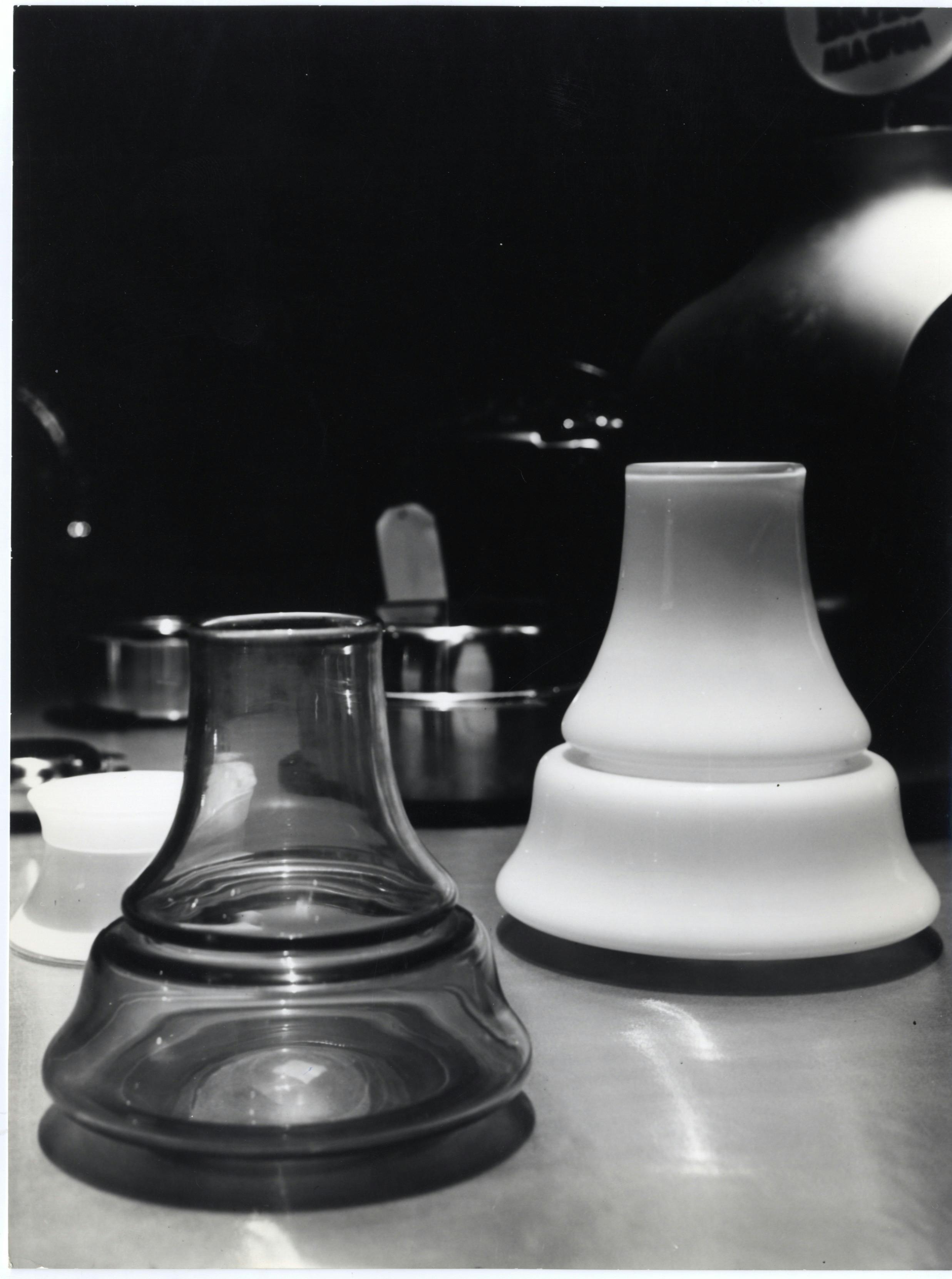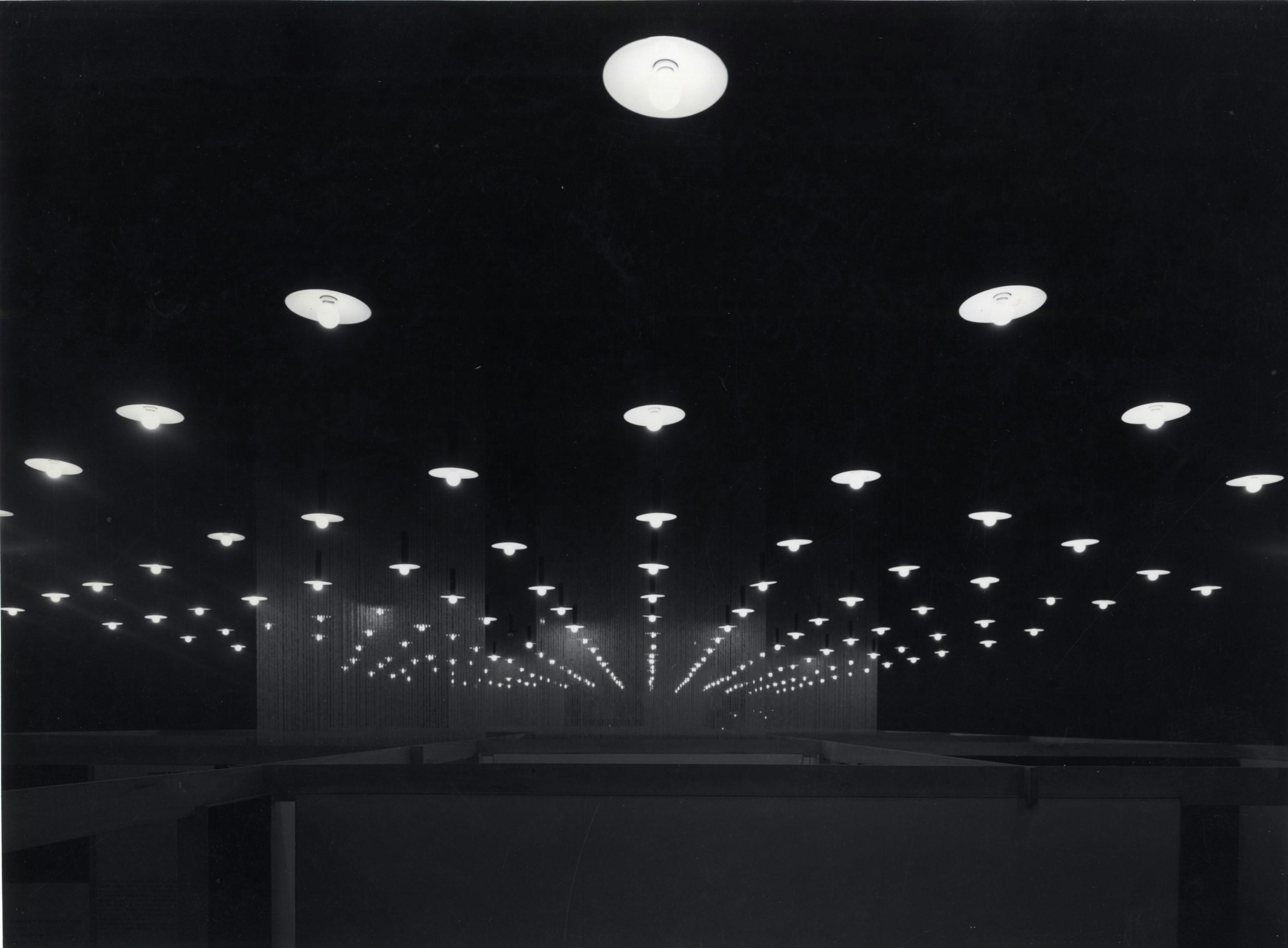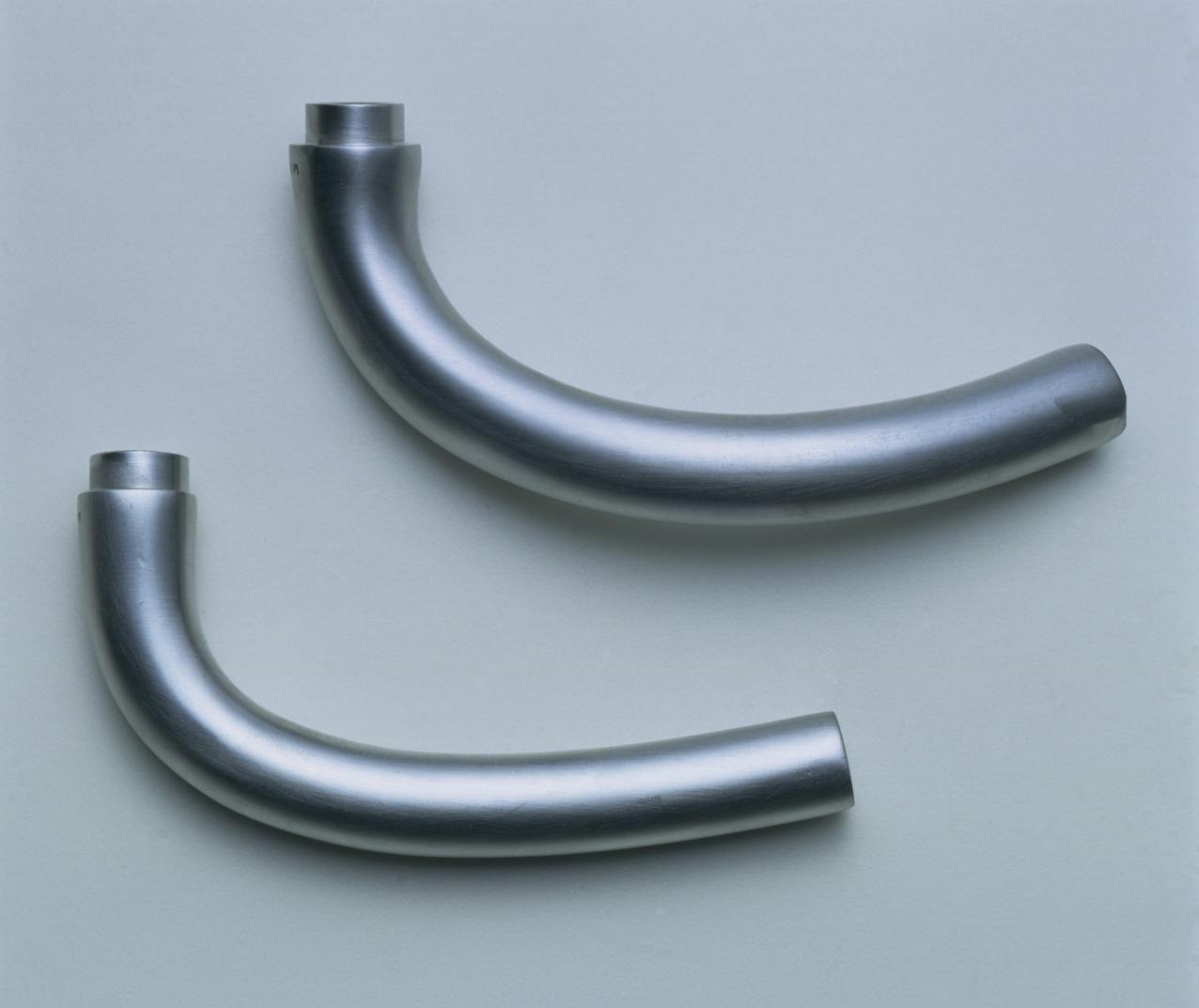 Tizianella, Olivari, project 1959, production 1959-1962, photo Amendolagine Barracchia, Triennale Milano
"It seems to me that Sergio Asti's work revolves around an obsession with quality," wrote Vittorio Gregotti². Asti is a collector of quality who applied his doggedness even to the humble matchbox: in his eyes, every slightest detail is an assurance of the existence of value, but also a way of establishing a starting level for each project he embarks on, always making sure that this level is the way to go in order to create. A perfect example of this can be seen in the Tizianella, the residential tower block he built in Milan in 1961. Here Asti was able to ensure the quality of the final product while also safeguarding the legitimate economic interests of the client, because, as he put it, "residential building can go in two directions: that of those who want a house for themselves and their family, and that of those who want to build and then sell, ensuring a satisfactory economic outcome. In the first case, you get to know the client, you interpret their desires and aspirations, and you are called upon to share their lifestyle habits, customs, and convictions. All this does not apply in the second case: the client needs to sell at best what he has built and is not concerned about who will enter the spaces that have been created, which need to be flexible, versatile in their distribution and well thought-out in terms of their materials and finishes. This is by no means easy for a designer, especially if we also consider that an urban building must respect the setting it is in."
Here is worth going back to an excerpt from a paper that the lecturer and critic Alba Cappellieri wrote on Sergio Asti concerning the skill and sense of territory that are hallmark features of the design work carried out by the Milanese architect and designer. Asti himself summarised this sense, saying that what emerged here was "[...]Because designing behaviour through objects has always been a terribly Milanese idea."
Alba Cappellieri
"The Tizianella project, which looks out over one of the most beautiful parks in Milan, came from a study and understanding of the existing late-nineteenth architecture, typical of that part of Milan, with its bow windows, its chiaroscuros, and the choice and skilful working of its materials."
"The Tizianella project, which looks out over one of the most beautiful parks in Milan," writes Alba Cappellieri³, "came from a study and understanding of the existing late-nineteenth architecture, typical of that part of Milan, with its bow windows, its chiaroscuros, and the choice and skilful working of its materials. On this occasion, Asti managed to create a harmonious, sensitive balance between real-estate interests and the interests of design and quality architecture. In doing so, he never forgot history and yet also avoided the rhetoric of stylism and the confusion that can arise between 'architecture' and 'business', thus bringing about a case of skilful Milanese mimicry. The Tizianella handle, which is still being manufactured by Olivari, is also linked to this building. "The design of the Tizianella handle dates from 1959," recalls Sergio Asti. "Enrico Cassina had made a small series of it in his workshop, and produced it to order, but when the opportunity arose to use it in greater numbers – when it was chosen for this building – Ernesto Olivari, who was in a circle of entrepreneur-raiders, produced it on an industrial scale and gave the go-ahead to the Olivari company, an artisanal concern, which went on the acquire an industrial dimension thanks to the Tizianella."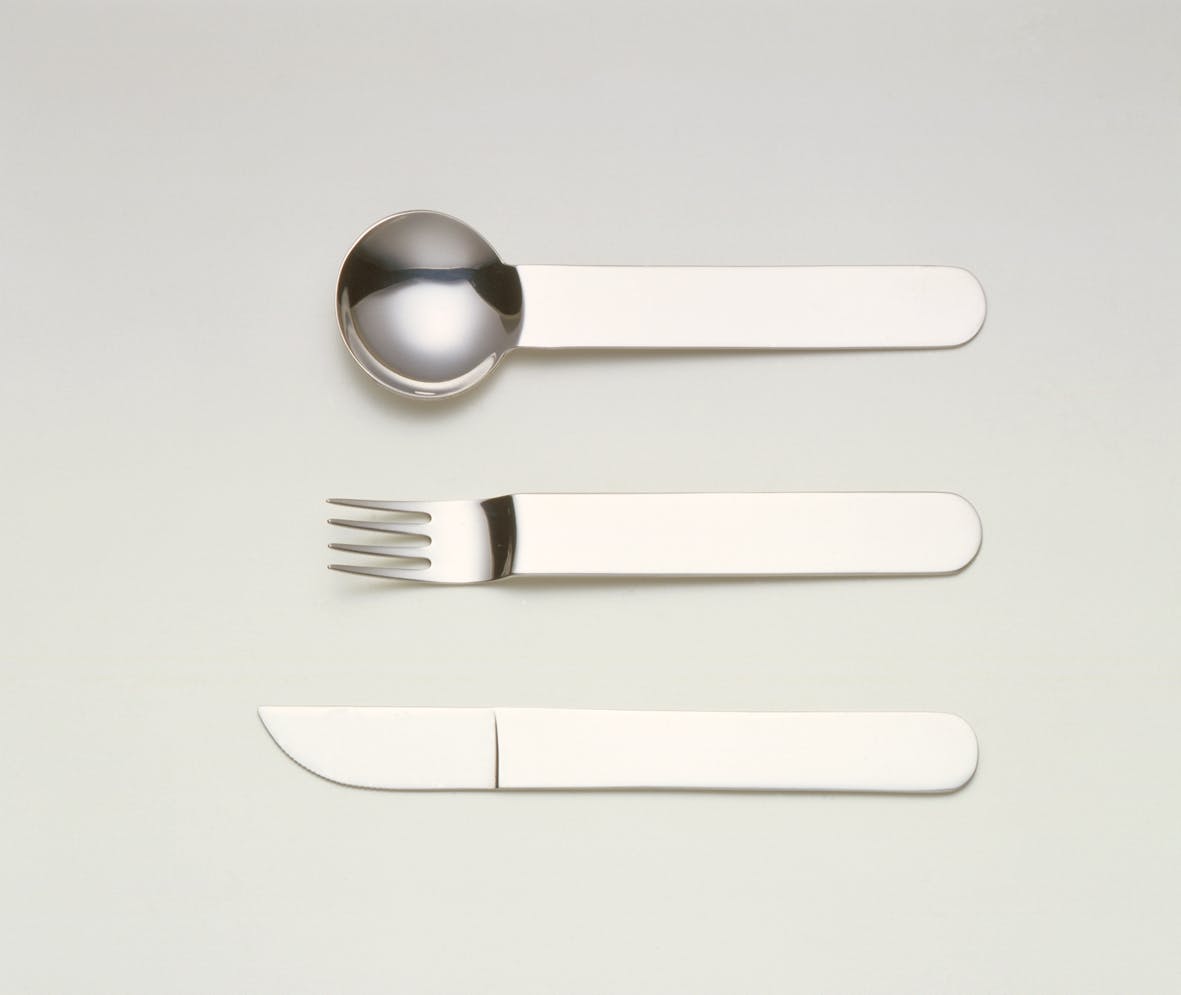 Boca series, with Inao Miura, ICM, 1973 project, 1975 production, photo Amendolagine Barracchia, Triennale Milano
Sergio Asti is a master of the art of looking, which he then turns into opportunities, interactions, rational work, and professional insights. The lecturer and graphic designer Mario Piazza talks about Asti's method as a skill that comes from accumulation, from feeling like subjects filled with purpose. In 2012, in the pages of Abitare, Piazza included an excerpt of a text written by Asti, in which he illustrated his world of the imagination in a list of visions.
"... The flowers of the Desert and the poetry of a certain Tuareg poet, the wine auctions in Beaune, The Threepenny Opera with the Berliner Ensemble at the Old Vic, Frank Lloyd Wright in Chicago. and Mies in Chicago and NYC, Jacques Brel at Dix Heures, the first night at La Scala with Gianna Pederzini in Carmen, Varanasi and the Ganges, jasmine roses and more by Fragonard in Grasse and Cesare Peverelli painting, The Contented Sole and The Beef Baron in London, Mon Truc en Plumes, Zizi's legs and the Yves Saint Laurent's costumes at the Alhambra, the long, intriguing, passionate conversations on summer evenings with Guido Carli, never content, curious, interested, fascinated, and always with a barrage of questions about the esoteric-philosophical-religious-ritual-artistic Eastern world of Tao, Buddha, and Hinduism, Dalarna and Stockholm and Helsinki and the sun that never sets in summer, the Nouveau Roman, Robbe-Grillet , and Marienbad, the first Russian satellite that could be seen passing over Piazza Cavour at ten in the evening, which is to say Moisseyev and the Red Army dances at the Teatro Lirico together with Anna Castelli and the already sweet, gentle Maria, all Oscar Wilde, J'ai Deux Amours, the Procope in Paris and the Voltaire in Zurich, Casablanca with Ingrid and Humphrey, Om, Marrakesh (or Marraksc, as they say over there) and Mamounia and Rabat and Fez, where they dye wool and leathers [...], London in the 1960s, Edwardian jackets and Mary Quant, 'la plume de ma tante', the red tea of Rangoon offered to me on a rainy day by a kind and still beautiful little old woman who sewed the most elegant sarongs for me, The School of Athens, The Magic Flute, Tanizaki, Dazai, Kawabata, Mishima and his seppuku, the bougainvillea on the banks of the Chao Phraya, Zurbaran in Seville, the sarchiapone, Charlie Parker and Miles Davis in concert [...] the Sex Shows in NYC and Copenhagen, the seventeen-year-old Kessler sisters at the Lido, Iki (seduction for seduction), Flatlandia, La Cumparsita, Adios Muchachos, La Violetera, the Khmer temples in northern Thailand and the Meo..." And so on, like this, for another five pages."⁴
This micro-anthology of Sergio Asti's visions ends with the one that most intrigues and inspires the author, the one that best illustrates the current relevance of an entire world. It is given by Ettore Sottsass in the text that introduces the catalogue of the monographic exhibition held in Kyoto in 1983, where the Milanese architect celebrated his relationship with the culture of the Land of the Rising Sun, which partly came from his relationship with Asti's long-time assistant, the designer Inao Miura. "It is certainly true that Asti holds a very special place in the world of Italian design, as we are more or less used to seeing it. There can be no doubt that he continually chases after something that goes beyond anything that can be rationalised, and there can be no doubt that he is never satisfied with just knowing how to make something, nor is he satisfied simply with having understood the mechanisms of design or production, or even of commerce, as it is often called in professional jargon. Sergio Asti's objects are like little keys that can be used to open doors to countless directions. They are more like travel tickets, or rather like cans filled with fuel."⁵