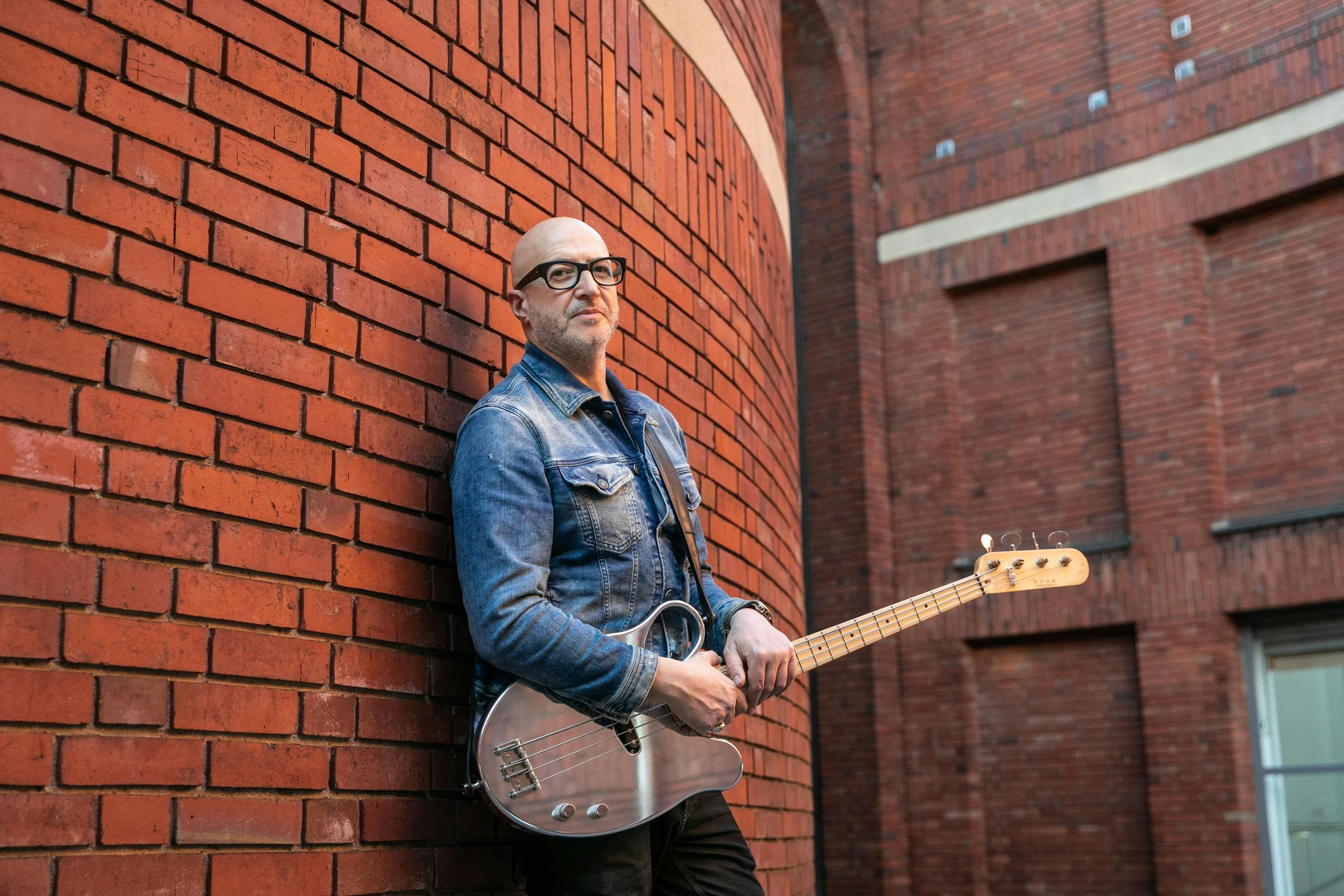 From the empty spaces of Palazzo dell'Arte, for Triennale Decameron, composer and multi-instrumentalist Saturnino performed a selection of songs that he picked for the occasion and played them on bass, his favorite instrument.
Saturnino, Triennale Decameron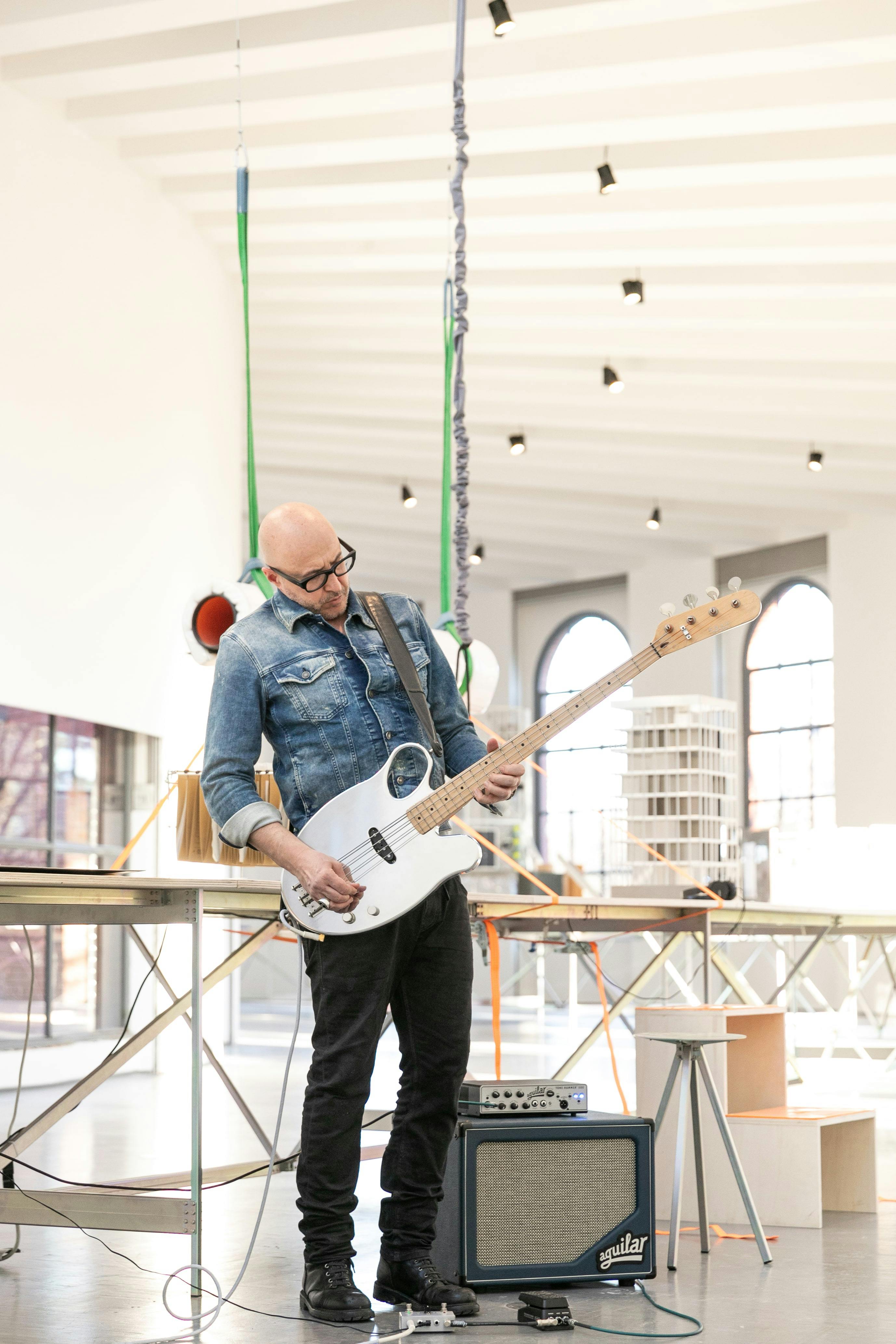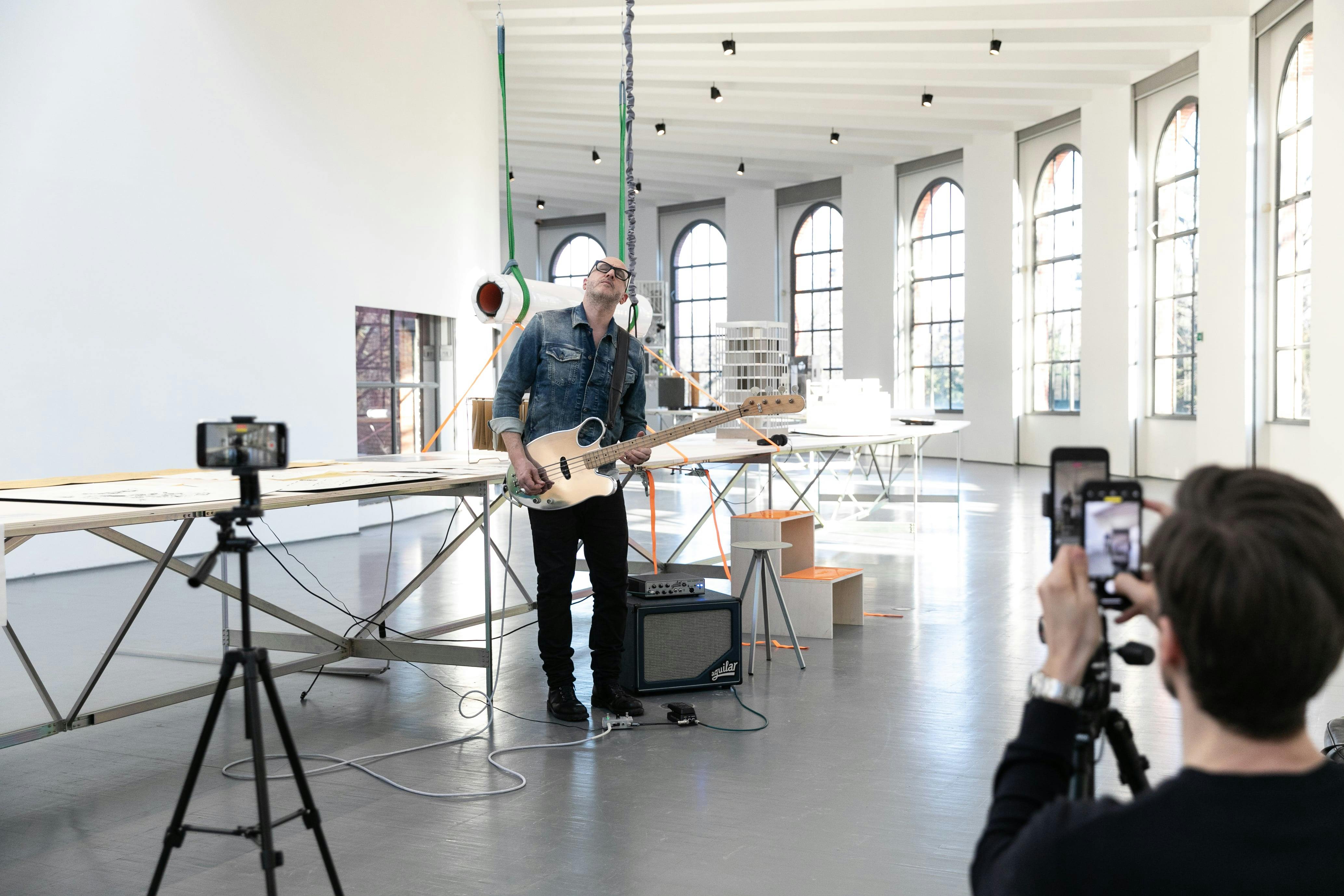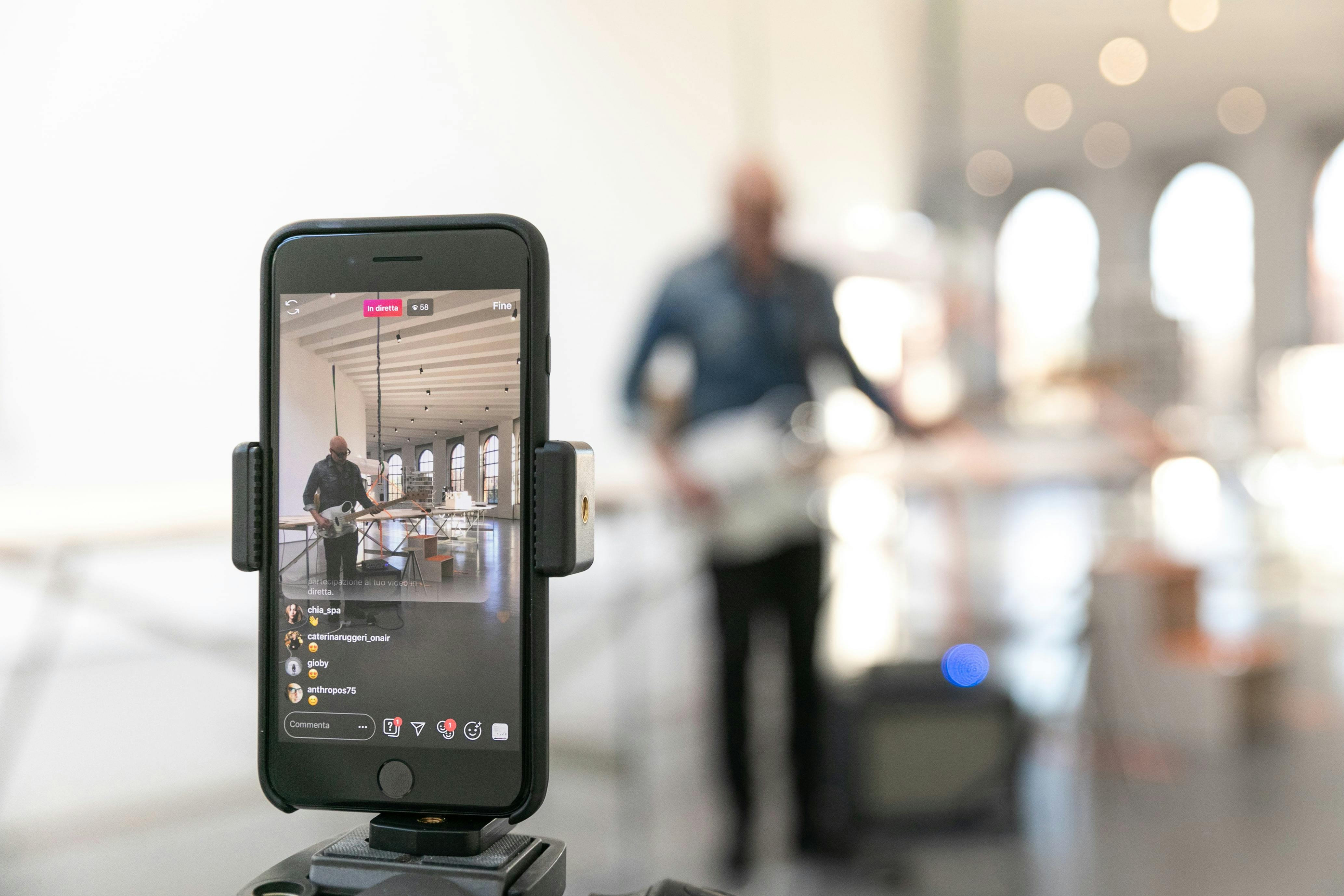 Saturnino is an Italian multi-instrumentalist, composer and producer. His albums blend different music genres, fusing strong classical influences from his early violin studies, but also rock, jazz, hip hop and funk. He has been the bassist for Jovanotti since 1991, with whom he wrote many songs including: Coraggio, Bruto, Benvenuti nella giungla, Ragazzo fortunato, Io no, Serenata Rap, Attaccami la spina, Soleluna, Per te, Salvami, Penso positivo, L'ombelico del mondo, Mezzogiorno, Safari, Il più grande spettacolo dopo il Big Bang, Sabato, Gli immortali, Baciami ancora, soundtrack of the film by Gabriele Muccino, winner of a David di Donatello award for best original song, and many others. He made his debut as a soloist in 1995 with the album Testa di basso, in which he played bass as well as guitar and drums. In the following years he released two more solo albums, Zelig and Clima, and a live album, Satournino. In 1997 he produced Giovanni Allevi's first album 13 dita for Soleluna records. In 1999 he co-wrote the song Il mio nome è mai più, with Jovanotti, Ligabue and Piero Pelù. Over the years he worked with numerous artists, including Franco Battiato (playing in his album L'imboscata), Mietta, Gigi Cifarelli, Michael "Patches" Stewart, Pino Daniele, Luca Carboni, 883, Max Pezzali, Zero Assoluto, Pippo Pollina, Stylophonic, Roy Paci & Aretuska. In 2004 he started a tour entitled "Bass to the bones", with guitarist Riccardo Onori, who played with him in Jovanotti's band, DJ Aladyn and Riccardo Speca.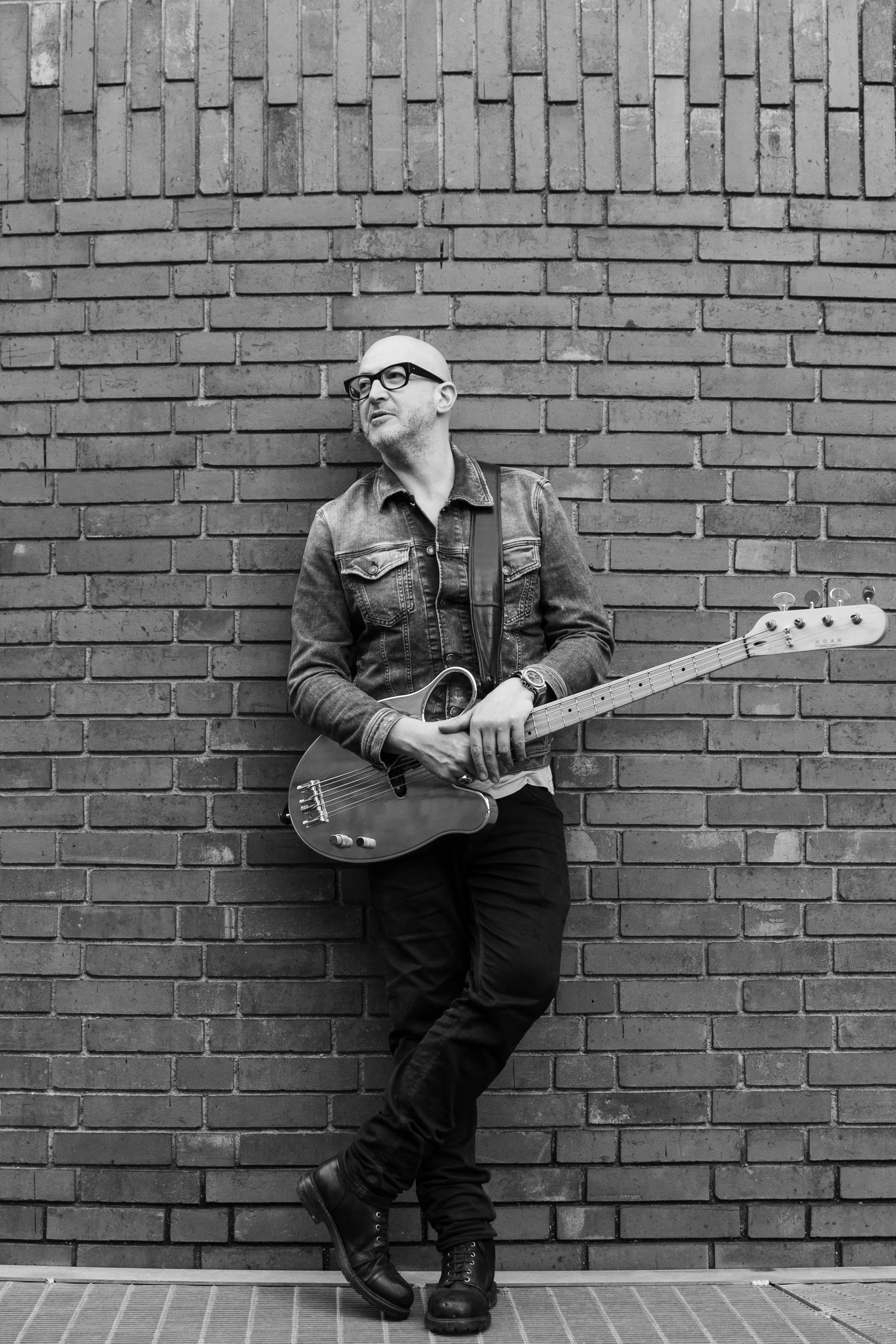 Saturnino, photo by Gianluca di Ioia