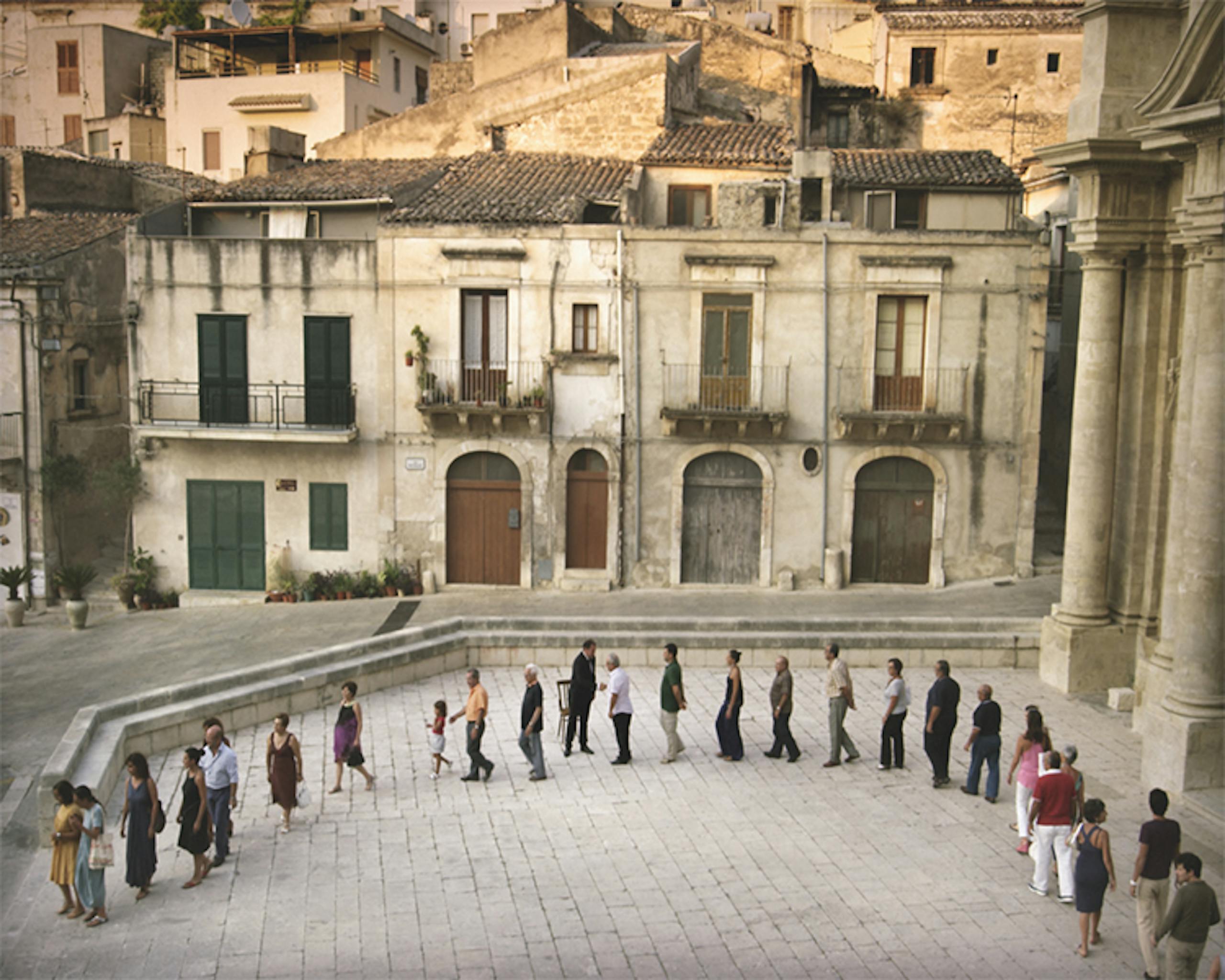 Isolamento e limite
May 5, 2020
In a dialogue with Paola Nicolin as part of Triennale Decameron, artist Adrian Paci recounts his experience with the lack of freedom and solitude in Albania as a necessary condition for the artist to "relate deeply with his own creativity".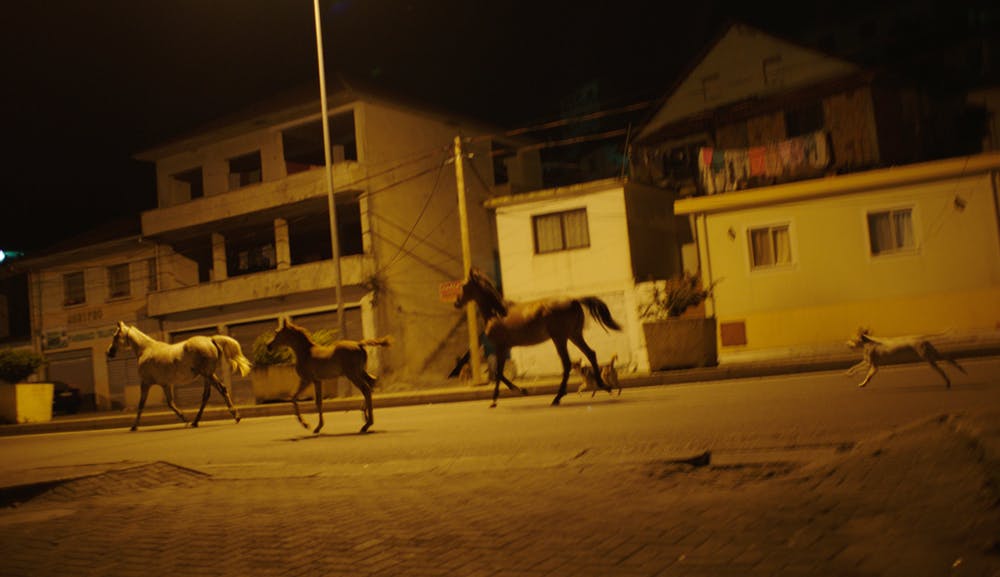 Adrian Paci, Prova, still da video, 2019, courtesy l'artista, kaufmann repetto, Milano, New York, e Peter Kilchmann Gallery, Zurich
"This time of confinement reminds me of the years of isolation during the communist dictatorship in Albania. We're talking about two very different situations, of course, but I'm using this comparison to emphasise my survival strategies and my attempt to shape my creativity while it is forced to come to terms with constraints. However, it won't let these constraints overwhelm it; on the contrary, it breaks through the barriers and comes out with the strength of its necessity."
Adrian Paci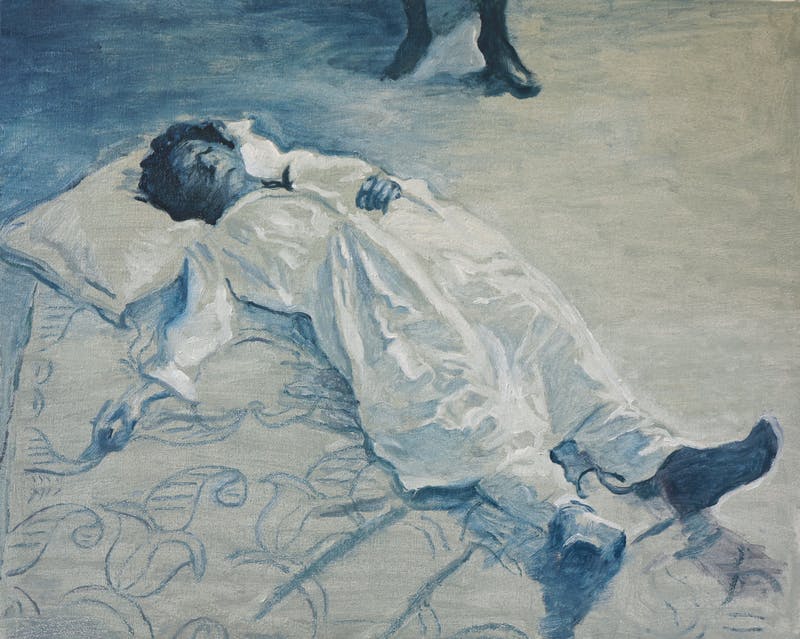 Adrian Paci, Untitled, 2020, olio si tela, 40x50cm, courtesy, artista, Kaufmann Repetto MIlano, New York
"This condition reminds me of Dante's Albanian translators, for example; almost all of them had been to jail and internment camps. Pashko Gjeçi, Mark Ndoja, Cezar Kurti or Hektor Shëneprempte had certainly worked out Dante's visions through their own intimate experience with deprivation and confinement."

"I am thinking about the six Popa brothers, locked up in the Italian Embassy in Tirana for five years in search of an experience of freedom, which took the form of confinement within confinement – the negation of negation. Then the great escape to local embassies in the early 1990s, which were seen as islands of freedom. And then the ships, other moving islands, with thousands of people on board, chasing that illusion of freedom that they had dreamed of for many years during the regime."
Adrian Paci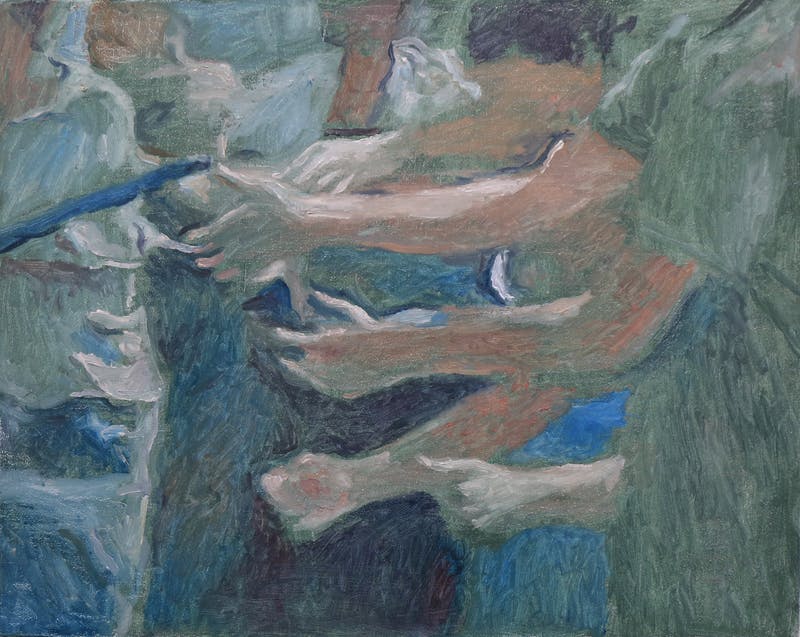 Adrian Paci, Untitled, 2020, olio si tela, 40x50cm, courtesy, artista, Kaufmann Repetto MIlano, New York
"Another image that makes me think about isolation and constraints is the figure of the artist. An artist does not isolate himself from the world, but from the noise of the world, from the glow of its lights, in search of an area where he can listen and develop new rhythms, new lights and shadows, and new forms of expression. There are many clichés about artists' isolation, sometimes romantic and sometimes grotesque, which are nothing but mere substitutes for the true intimate need of those who isolate themselves; not because they want to show some attitude, but because they choose to be with other companions. An artist does not enter his studio to be alone, but to be surrounded by images, colours, shapes, lights and shadows, solids and voids, and figures whose complex depth and intimate nuances can only be revealed in the silence of isolation."
Adrian Paci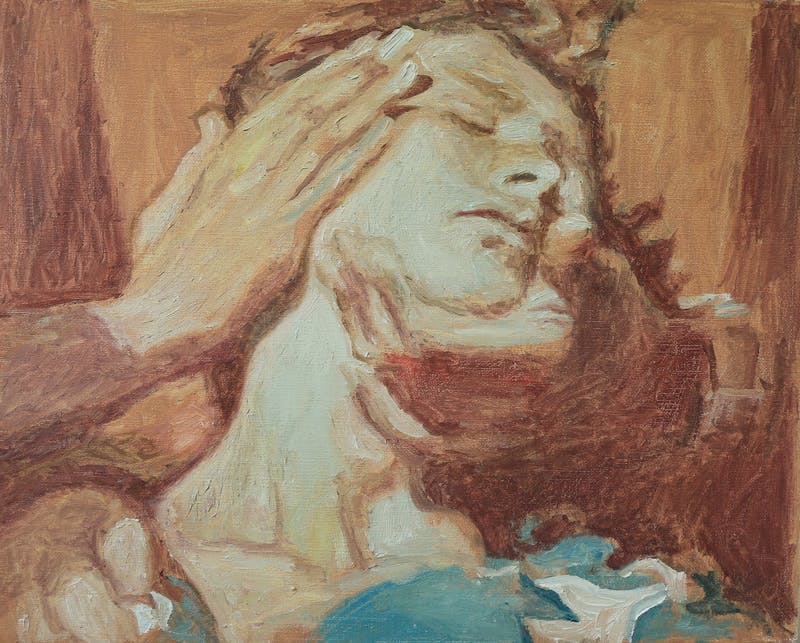 Adrian Paci, Untitled, 2020, olio si tela, 40x50cm, courtesy, artista, Kaufmann Repetto MIlano, New York
"I can't even think of a world where two people are not allowed to shake hands. We cannot expect this. There will be social relationships. My memory of the isolation experienced by the Albanians is about people who - despite their fear and different context - managed to articulate their expressions and relationships. We need to be prepared for a different way of living.
I like to remember an excellent Albanian translator, Dedë Gajtani, who translated works by poets like D'Annunzio, Manzoni, Montale, who had also been imprisoned for several years. At that time, I was the editor of a youth magazine in Albania and he would bring me his translations so we could publish them. When we met on the street, he would never recognise me; he was lost. Then he came home, knocked on my door and asked me 'Hey Adrian, is the magazine out yet?' Not yet, I would reply, but it has gone to press. 'You know, I was thinking that we should change this word...' And he would recite the poem in three different versions, asking me which one was better. He loved the beauty and the value of all the different meanings and nuances that every word can have. I still think about how important this is. I think we should value the little things, the nuances. This is something we should keep in mind even in the future, when we will have a new social life."
Adrian Paci
Adrian Paci
Adrian Paci is an Albanian artist. He studied figurative art at the Academy of Arts in Tirana in the late 1980s, and later completed his studies in Milan. His work explores the themes of loss and abandonment, with a focus on the political and social situation in Albania, through various techniques and media: painting, sculpture, photography and video. His works have been exhibited in numerous museums including The Museum of Modern Art, MoMA PS1, the PAC (Contemporary Art Pavilion) and the Venice Biennale.