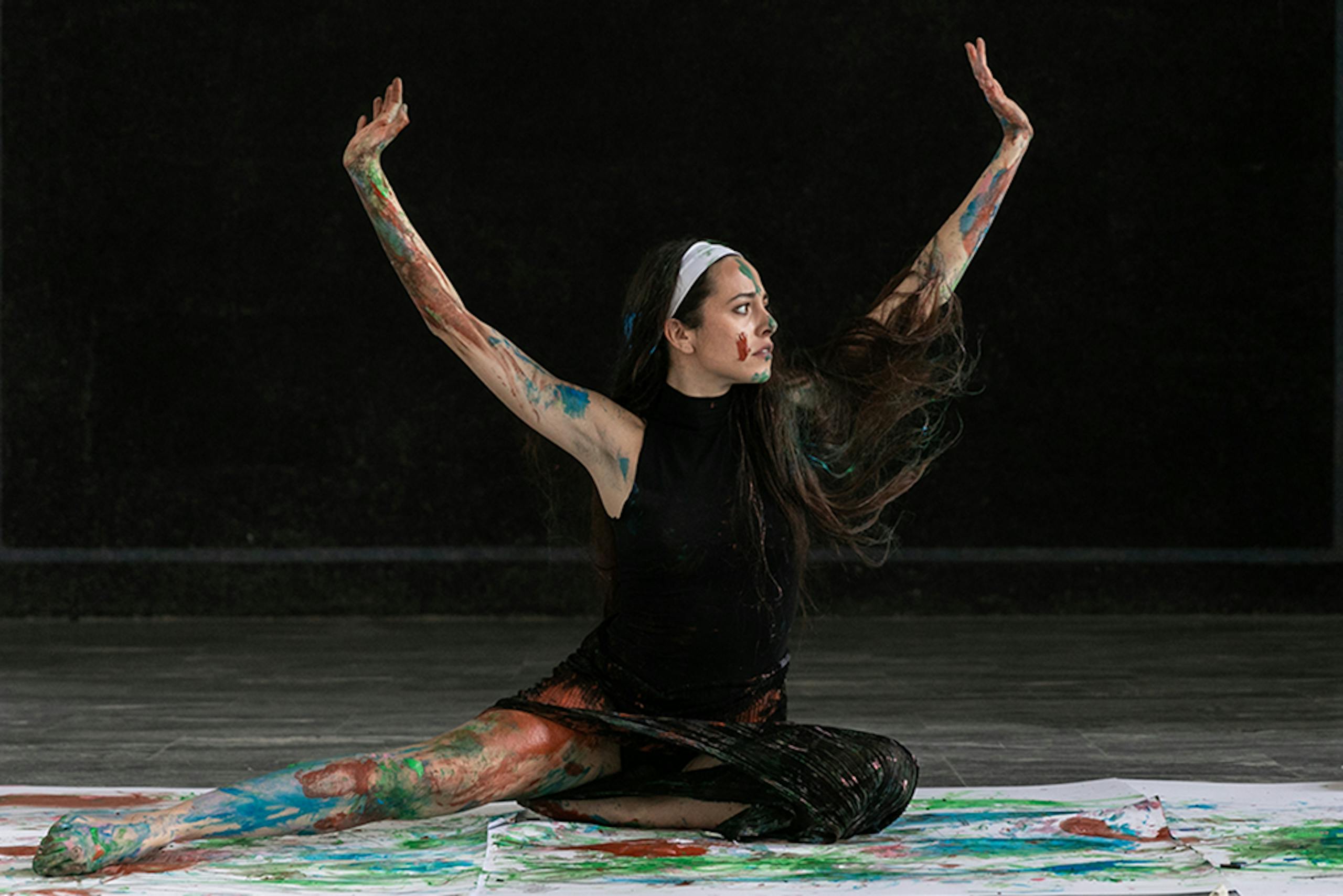 SORTECERTA
March 18, 2020
"With the silence outside how many stories can be told inside?". Starting from this question, Silvia Bertocchi proposed a reflection on the shared conditions of uncertainty related to the recent events in Italy and in the world and, to expand, on the themes of freedom of expression and its denial.
Silvia Bertocchi, SORTECERTA. Triennale Decameron
Silvia Bertocchi was born in Cagliari. As the daughter of a painter, she explored painting and sculpture from an early age, studied classical dance from the age of two and was trained as a theater actress at the historic Quelli di Grock school in Milan. Naturally inclined to perform and creative writing, she writes for magazines such as "GQ" and "Rolling Stone", interviewing movie stars including William Baldwin, Michael Madsen and Christopher Lambert. In 2008 she created a painting that became the manifesto of the movie on violence against women I believe in one father by Luca Guardabascio, in which Bertocchi also participated as an actress. Also in 2018, her work Giving a kick to reality is delivered as a prize to the world champion Paolo Rossi at the Giornate del cinema Lucano di Maratea. She made her debut on the big screen in the film The Broken Key, directed by Louis Nero. In England, she shoots the video clip A short love story, a remix of the song You never told me, written by Alberto Sordi for the film Fumo di Londra. Silvia Bertocchi writes and stages performances in various environments combining dance, theater and painting.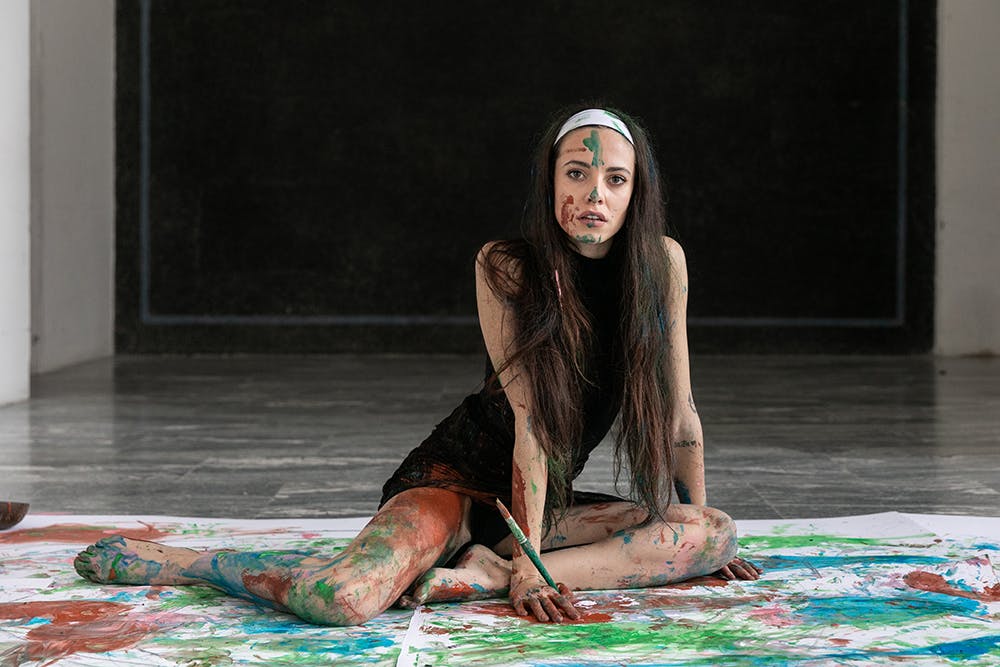 Silvia Bertocchi, SORTECERTA, 2020, photo by Gianluca di Ioia