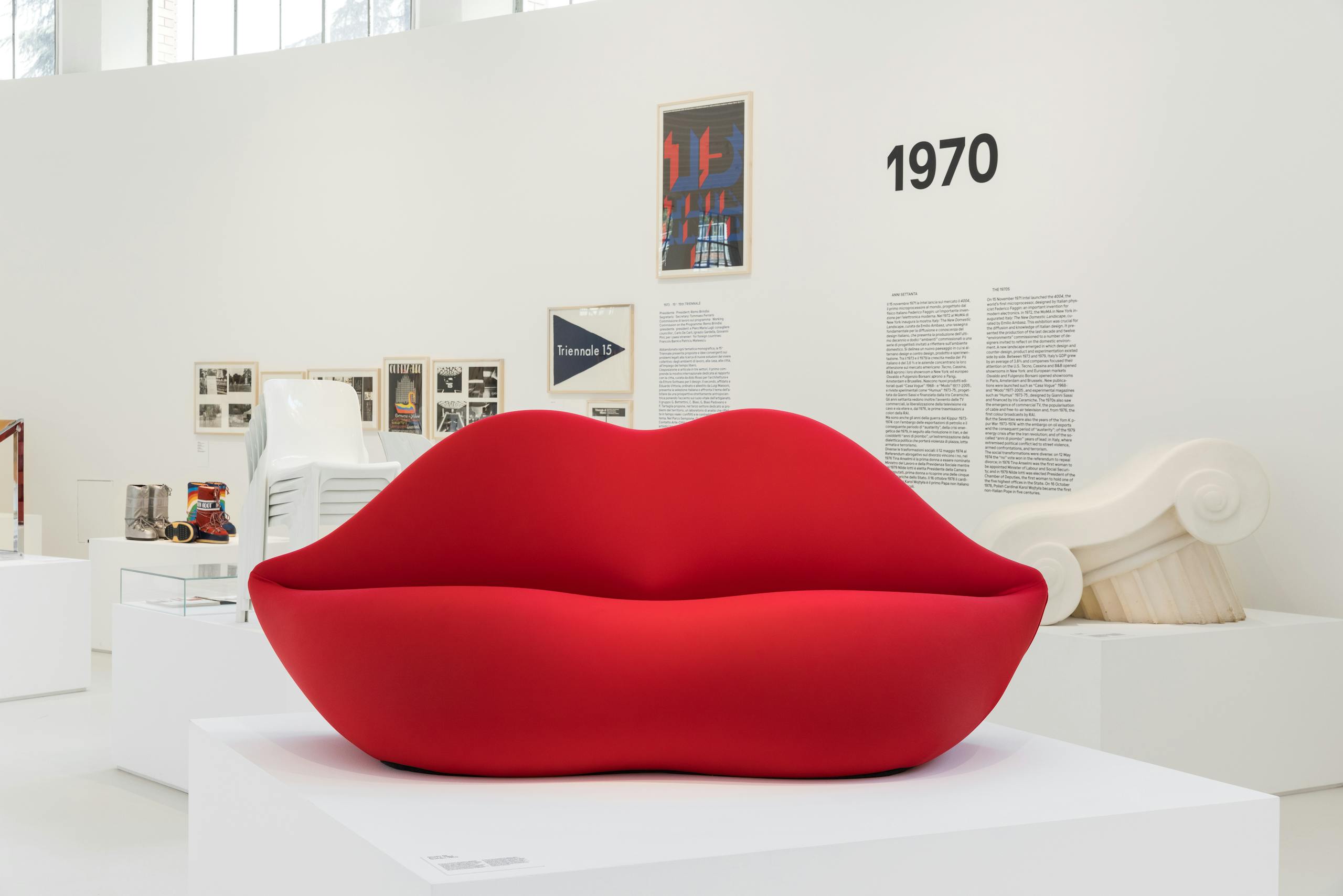 The objects of the Museo del Design italiano told by the designers who created them
Franco Audrito of Studio65 talks about the Bocca sofa
The Bocca sofa was given this name because it's shaped like two lips. It has also been given other nicknames, like "Marilyn," in homage to Marilyn Monroe, in some ways im- itating Salvador Dalí, who had portrayed Mae West.
Bocca was conceived because we had been commissioned to design the American aesthetic center Contourella in Milan. We young architects just out of university thought we should create a critical, ironic design that would sort of make fun of this new society of the image that was being born, and that preferred looks over essence. The studio was especially critical of the myth of glossy mag- azines and the idea of always and increasingly wanting to resemble models or actors, almost as if to assume their identity.
All of Studio65's projects were conceived not because they were commissioned by an industry so that they could then be manufactured in a series; rather, they were meant to be objects for the interior, as furnishings, or as designs entered in a contest. This sofa was born as the piece of furniture you saw upon entering this beauty spas, which we called "The Temple of Beauty," while the small sofa was the "Goddess of Beauty," thus representing that same beauty without a brain that prefers looks to essence.
Bocca was made in a specific size – 1.80 m wide – but when we saw it at the entrance to the spa, it seemed too small to be a "Goddess of Beauty." We decided to take it back to Gufram's workshop where it had been made originally, so that it could be made over again in a size that was more proportionate to the role it was meant to have.
While it was being made over again an American importer of art and design objects stopped by. As soon as he saw it he said: "I want ten of these!" It had been sculpted by hand, and so we sculpted another ten sofas and then shipped them off to America. After a few months' time there it was on the double-page spread of an issue of "Life," with Marisa Berenson stretched out on it. And from that moment onwards, thanks to the glossy magazines, it was launched.
We of Studio65 feel that the Bocca sofa is like a daughter, something we created, we have paternity over it, but we're always happy and pleased with its successes which go well beyond the wishes of those who designed it. When the sofa is "on stage," before the eyes of the photographers, and when the paparazzi flash their lights, I sit in the audience and gaze admiringly at this "daughter" who has been so successful. Bursting with joy I elbow the person next to me and say: "Guess what? I'm her Dad!"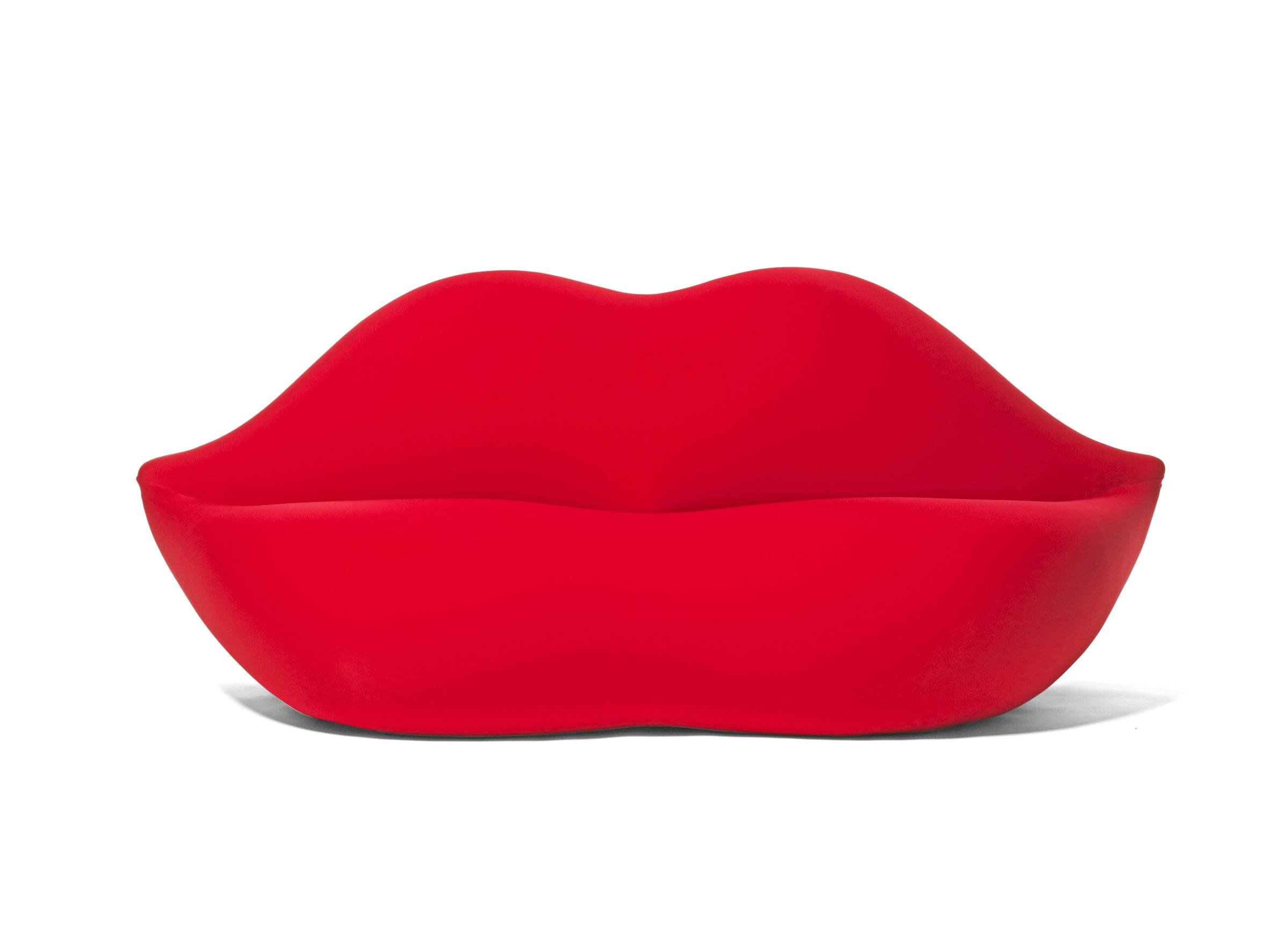 Bocca ©Gufram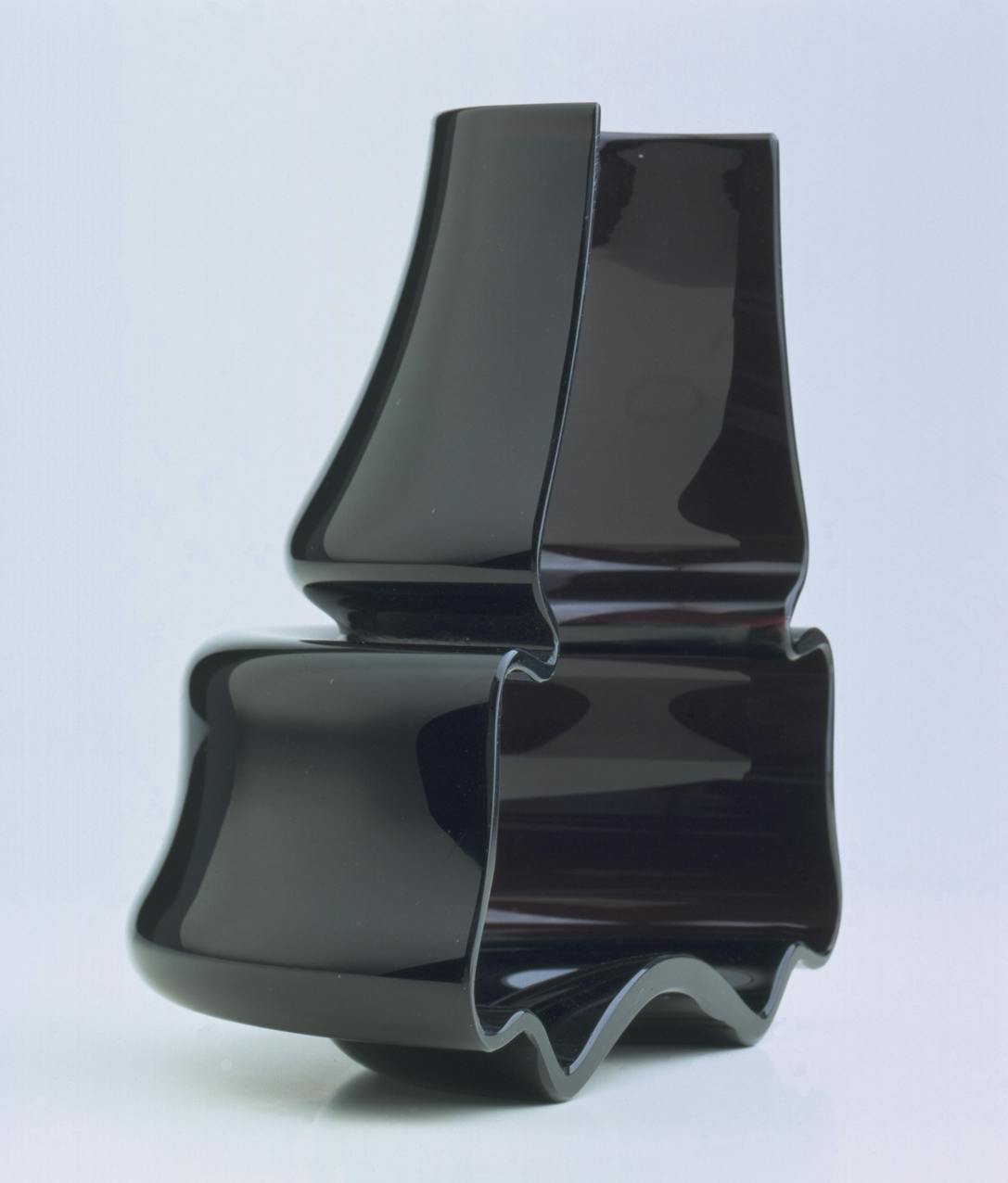 Sergio Asti talks about the Marco vase
This vase is called Marco because it was named after my first child, who was born in 1961. The vase came to life as a sort of gamble with Salviati. At a dinner party in Venice in 1961 for the anniversary of ICSID, I was sitting at a table with Albe Steiner and other colleagues, and there was also someone from Salviati I didn't know, who, in response to my complaints about the usual production of Murano glass, at the end of the dinner linked arms with me and said: "You, who speak so poorly about what we do and all of Murano glassmakers do, would you like to do something for us?" Despite the shiver that ran down my spine, I answered yes. A few weeks went by and later we spoke on the phone.
They asked me to come to Venice, but I said: "I'll come, on the condition that I can learn about glassmaking, I mean, learn the ropes about the material, its composition, its reaction, its behavior... as one should do with any material..." I spent over fifteen days in the glass factory in Murano to understand what it was all about, then I tried my hand at it by making a little sketch, a suggestion for a vase we still didn't expect to come out as we know it now, but had just a groove midway, a sort of loop. This thing was retouched many times over and then we moved on to an em- bryonic object by making a wooden mold and blowing the glass into it to find out what would come out of it. I was totally disap- pointed. So, I took a pencil again and showed what I had in mind as accurately as I could.
Then, the wooden mold was altered, the glass was blown into it, and I finally saw what it looked like. Once the vase had been blown out, a metal prop put at the base to keep it straight, I saw the way the hot glass naturally and slowly dropped down under its own weight. At a certain point I told the Master to stop and the Marco vase came out.
What is unusual about it is that it is a handmade item – though it aspires to be reproducible in multiple specimens, I daresay almost like a serial product – made of a material that cannot, in itself, be treated to produce such details as an undercut, which could never be industrially produced without an extremely complicated process. In this case, instead, we make glass vases that are all different from each other. This should not be underestimated either: no two Marco vas- es are alike, just because of such distinctive undercuts, which can be produced, however, if one knows and has personally experienced how the material moves once it is hot and therefore pliable and changeable into something different.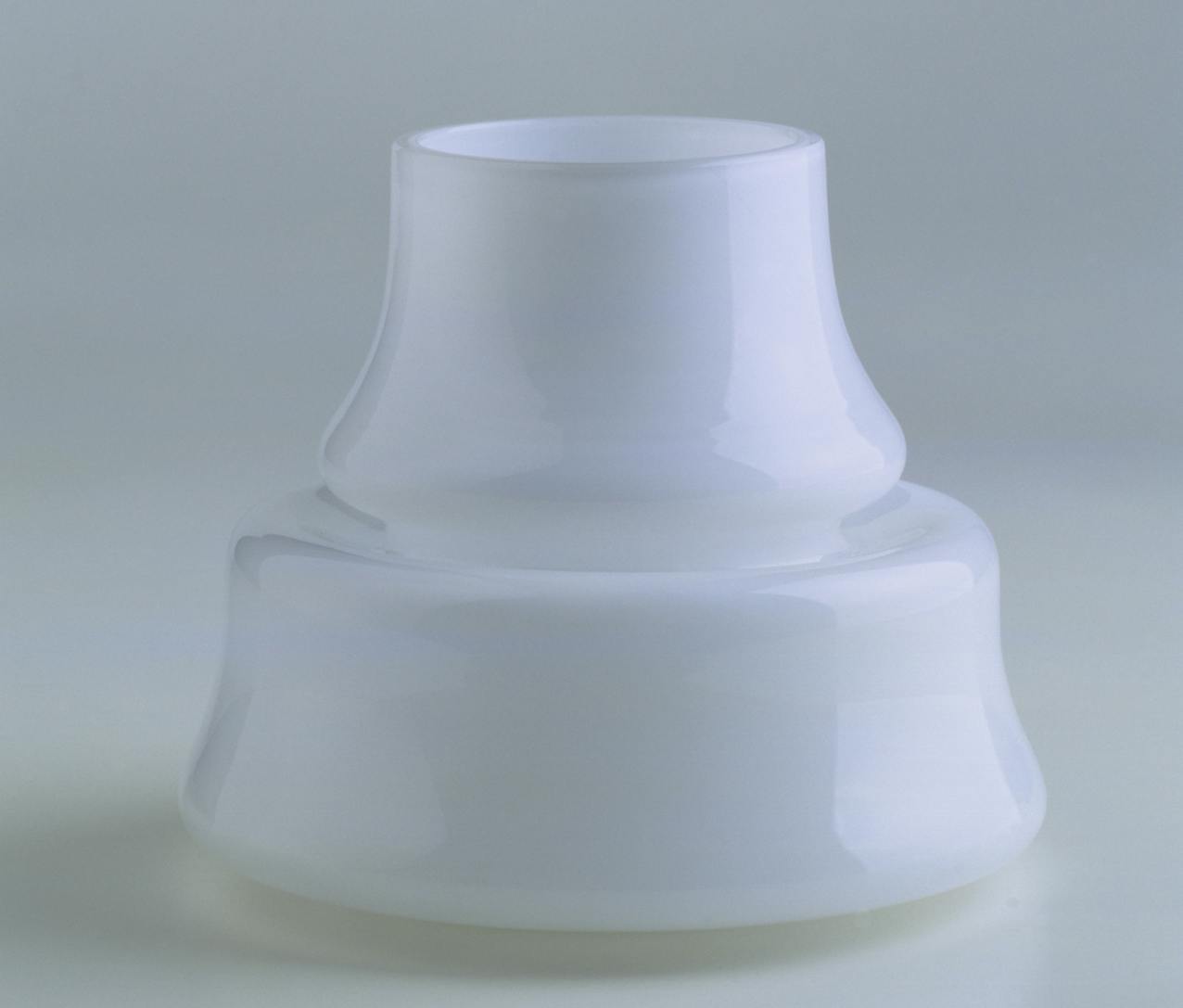 Marco, Sergio Asti
Umberto Riva talks about the E 63 lamp
In 1963, Artemide organized a lamp contest and I entered two lamps, a table lamp and a hanging lamp, but they weren't selected.
However... well, I'd say this is sort of a pilot lamp, which I then developed and produced together with three other companies. In fact, it has had a long life because it started with the Rinascente, then it went to a company in Brescia, after that to Francesconi in 1969, and then to Scorzè, eventually landing at FontanaArte. It has now been put forward anew, first by Antonia Jannone and, about a year ago, by Tacchini. That's why I say it has had a very long life!
And about the name: 63 refers to the year when it was designed, while the E stands for its inheritance (eredità in Italian) of a classification that was made with Francesconi. And there's something curious about it, too: in the latest remake of the movie Blade Runner 2049, my lamp is a part of those future do- mestic interiors, which to me seems like a great omen for this project!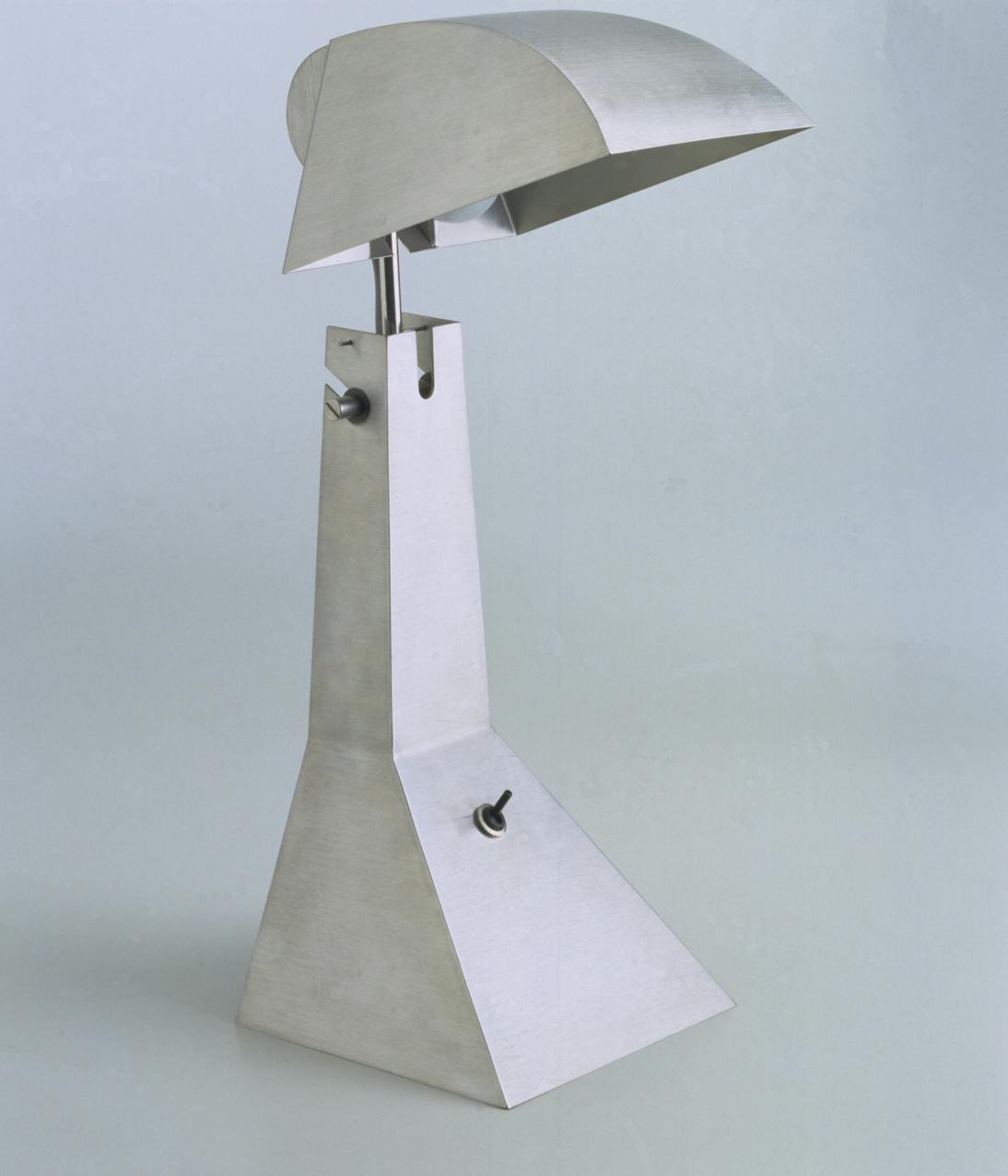 E 63, Umberto Riva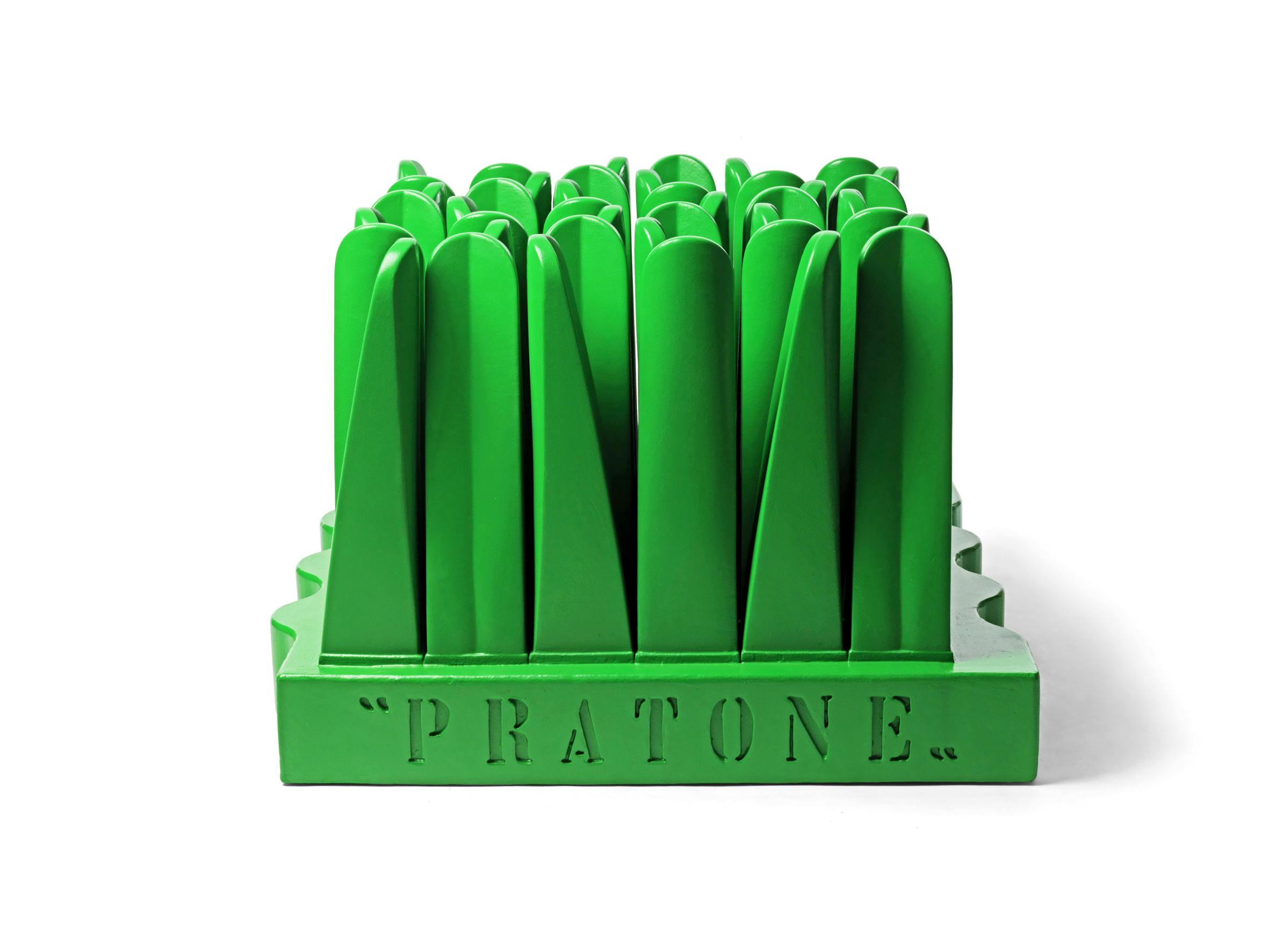 Pratone ©Gufram
Pietro Derossi tells about Pratone, created together with the architects Giorgio Ceretti and Riccardo Rosso
The Pratone was designed in my Turin studio together with the architects Giorgio Ceretti and Riccardo Rosso, my precious collaborators back then. The project was the winner of Sintesis Idee 70. This Pratone is made of polyurethane. Polyurethane was a new material that came from America. It was made up of two components that were inserted at the same time into a mold, even a complex one, to produce the finished form. This quality was and still is very appealing. This simple and versatile "birth" seemed as though it could compete with nature's products and replace the natural landscape. These experiments carried out on this concept were behind the Pratone project, which challenged the naturalness of nature by toying with the formal reproduction of an element, altering its normal dimensions. I believe that the great success of this object (which is present in at least ten American and European museums) stems from a certain perplexity in seeing the destruction of nature's objectivity. A perplexity that can produce joy and pain, for example by opening up new horizons: the story behind the gesture of "lying down in the grass!"
Without using complex technologies, the Pratone causes us to reflect on the possibility in the future that some artificial creations might actually undermine the fascination with nature's stability, the nature that we all want to defend today. If with our reckless ac- tions we were to kill nature, could we then re- build it artificially? A very dangerous thought, and the central theme, among others, of the 23rd Triennale di Milano. The Pratone takes us back to these thoughts.
Paolo Lomazzi talks about the Blow armchair, created together with Jonathan De Pas and Donato D'urbino
Like most of our objects designed for the home, the Blow inflatable armchair comes from the idea of a fresh, permissive, playful and, at times, if we manage to, surprising way of living. Close to the theoretical ideal expressed by Marcel Breuer who said that "a breath of air on which to lie will sooner or later be the future of sofas" Blow for us was the first step in our research into pneumatic structures that led us to create a series of pressure switch domes. This research culminated with the project we entered for the Italian Pavilion at the Osaka Expo, and the creation of a tunnel for the 14th Triennale di Milano, a 60-meter-long bridge-like tensile structure.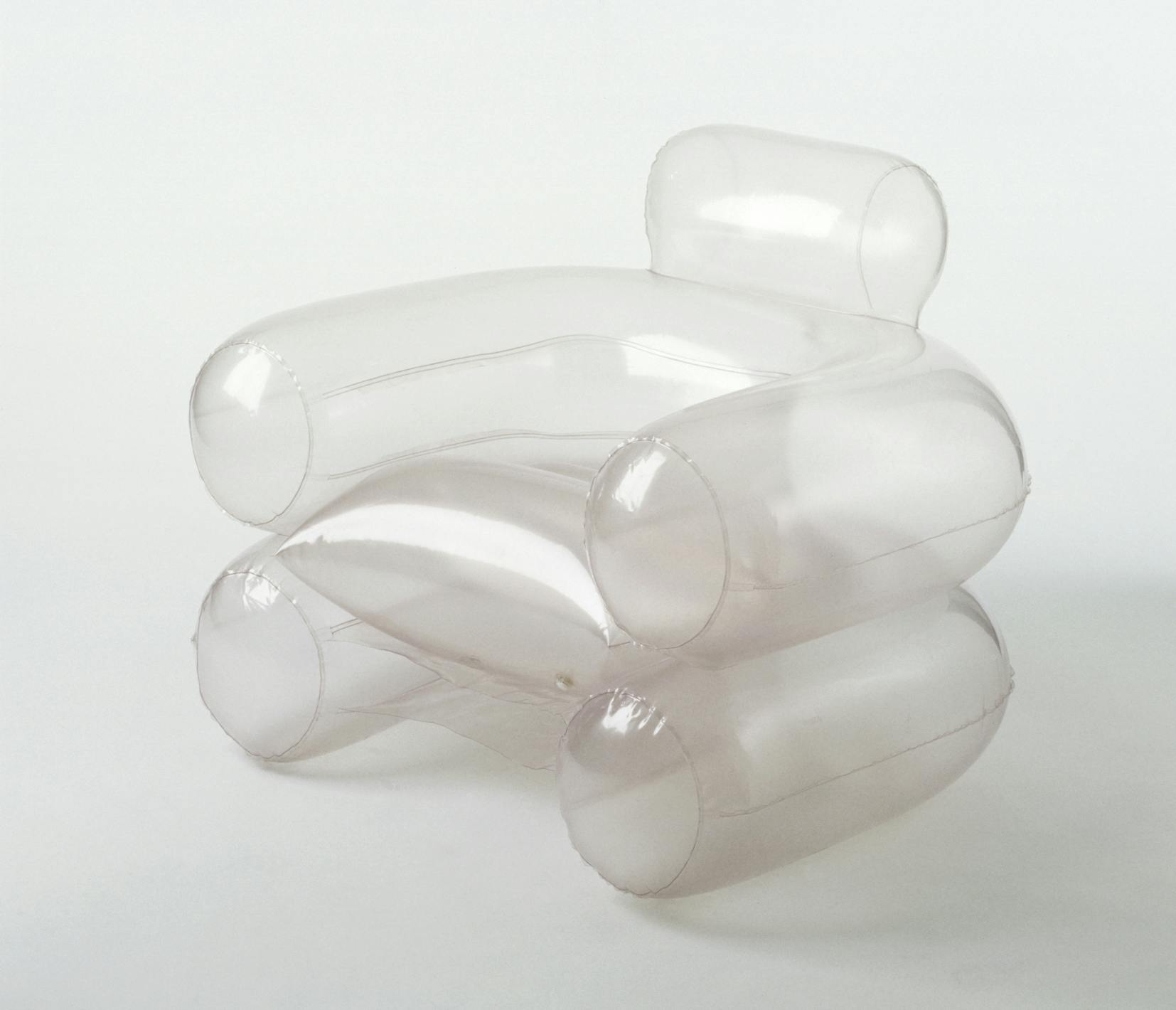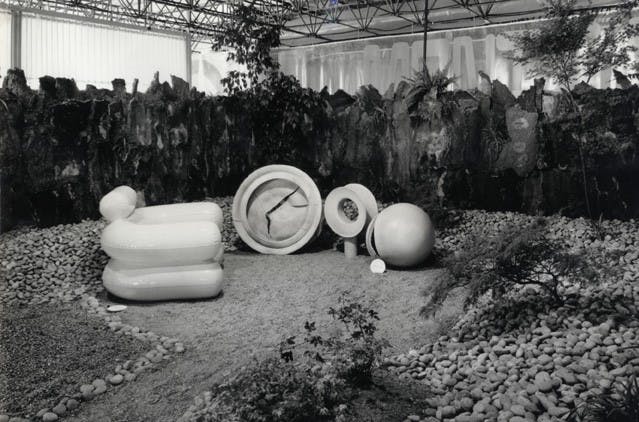 Related articles