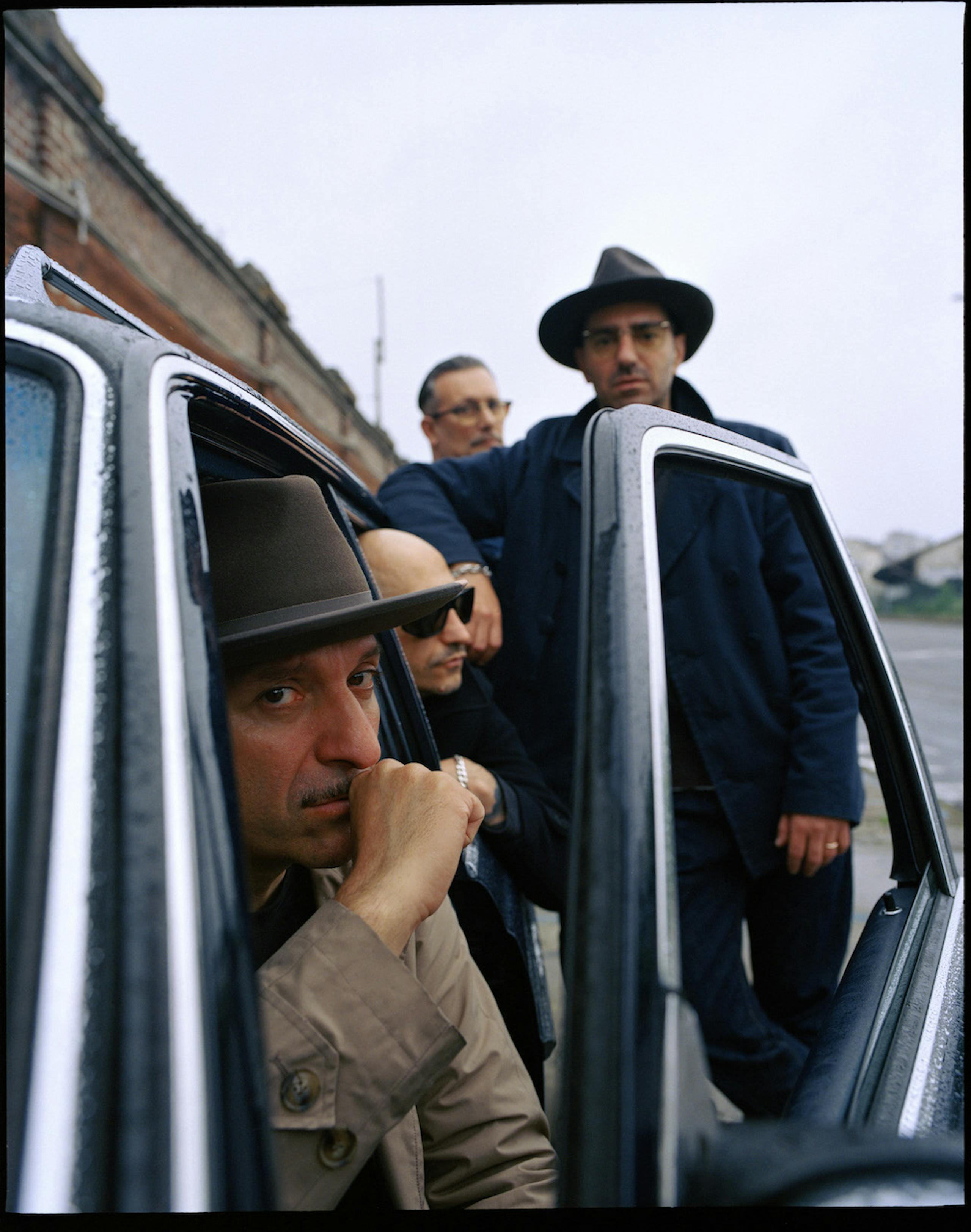 Alioscia Bisceglia and Carlo Pastore in conversation about the show Road to Polaris
On the occasion of Road to Polaris – the show Casino Royale authored especially for FOG – Carlo Pastore, artistic director of MI AMI, interviewed Alioscia Bisceglia, the project leader of the band founded in Milan in 1987. In their conversation they talked about the concert and the album Polaris.
Carlo Pastore: I very much liked your concert. You were solid, you had purpose and meaning. Are you pleased with the result?
Alioscia Bisceglia: I must work on myself, because even when things turn out fine all I can say to myself is "well done". Psychoanalysis calls this the impostor syndrome. You think that you do not deserve what you have. But I must confess that when I got home after the concert, I brushed my teeth, looked at my exhausted face, and exulted.
CP: This reminds me of the lyrics of Ho combattuto (I fought), one of the best tracks in Polaris: "contro me stesso ho combattuto al mio fianco" (against myself I fought at my side).
AB: My wife came up with that phrase. I think this is an individual and collective self- analysis album. This is the Casino Royale's strong point, since Sempre più vicino. It is not really political: sharing collective anxieties, becoming aware, is already a process of self-analysis.
CP: This concert was under some respects collective: the four of you on stage with the Venaus Quintet, deemo's and okrocco's writing, the director Pepsy Romanoff, and the photographed audience gradually becoming backdrop.
AB: We did something that was truly in our style, in a state of emergency. I must thank all the people that gave us a hand and supported us: the Director Angelini who let us do it. The crew, the members of the orchestra who operate in a reality that is even more cynical than ours. They came to rehearsals binging sandwiches for lunch and were surprised when we offered them pizza. Whereas for me that was doing the bare minimum.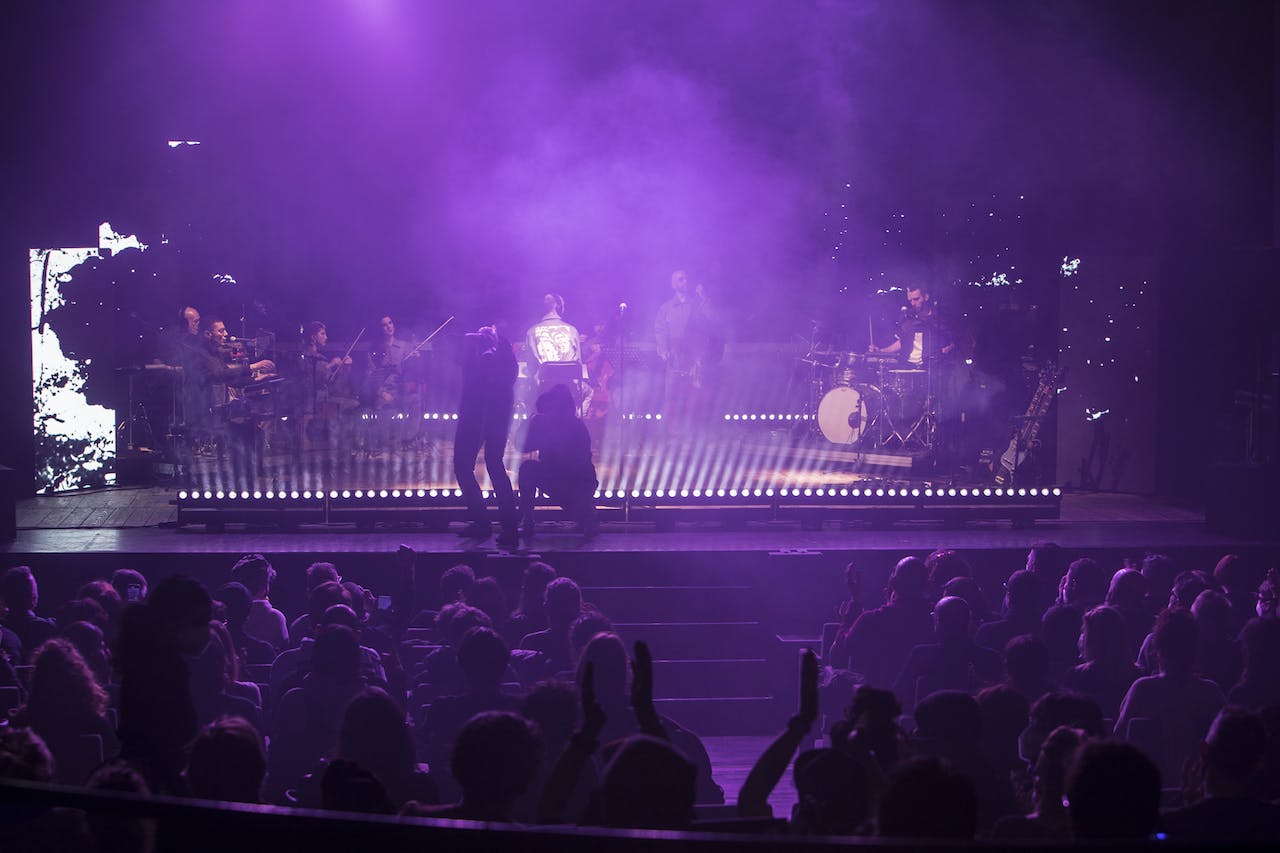 © Lorenza Daverio
CP: The Venaus Quintet is key in this project.
AB: All this project originates from when I stepped on stage with them in Val di Susa and kind of made a fool of myself. I thought: why carry on with all this? When I panic I connect to my practices. So I turned to my channeling practices and a beautiful message came to me: "Your ego slithers, it's the sunset of the past and the gate to the future, you must dedicate time to music to receive from her the love of others, to have love one must give, this is all you need to know". And that was what actually happened. After that I did a collab with Giorgio Mirto, I did other things for the orchestra even on my own. It is really hard, because I am more of a fine reciter than a singer. Working with the orchestra… one never knows where to lean in. It's all a flourish.
CP: What do you mean by "channeling practice"?
AB: There is no clarity on this subject: if you type in "channeling" on Google, you get angels of light and New Age stuff, but I live it in a very metropolitan way. For example, the lyrics of Scenario are not my creation, I only channeled them. It is a vocal note I took after I created void into my mind. I took the first word, and I started to not-think and to speak. I wish Alioscia had the balance and the wisdom to effortlessly articulate that way… It is not me speaking. Those I connect with are rather advanced souls who have completed all the steps of reincarnation.
"Your ego slithers, it's the sunset of the past and the gate to the future, you must dedicate time to music to receive from her the love of others, to have love one must give, this is all you need to know."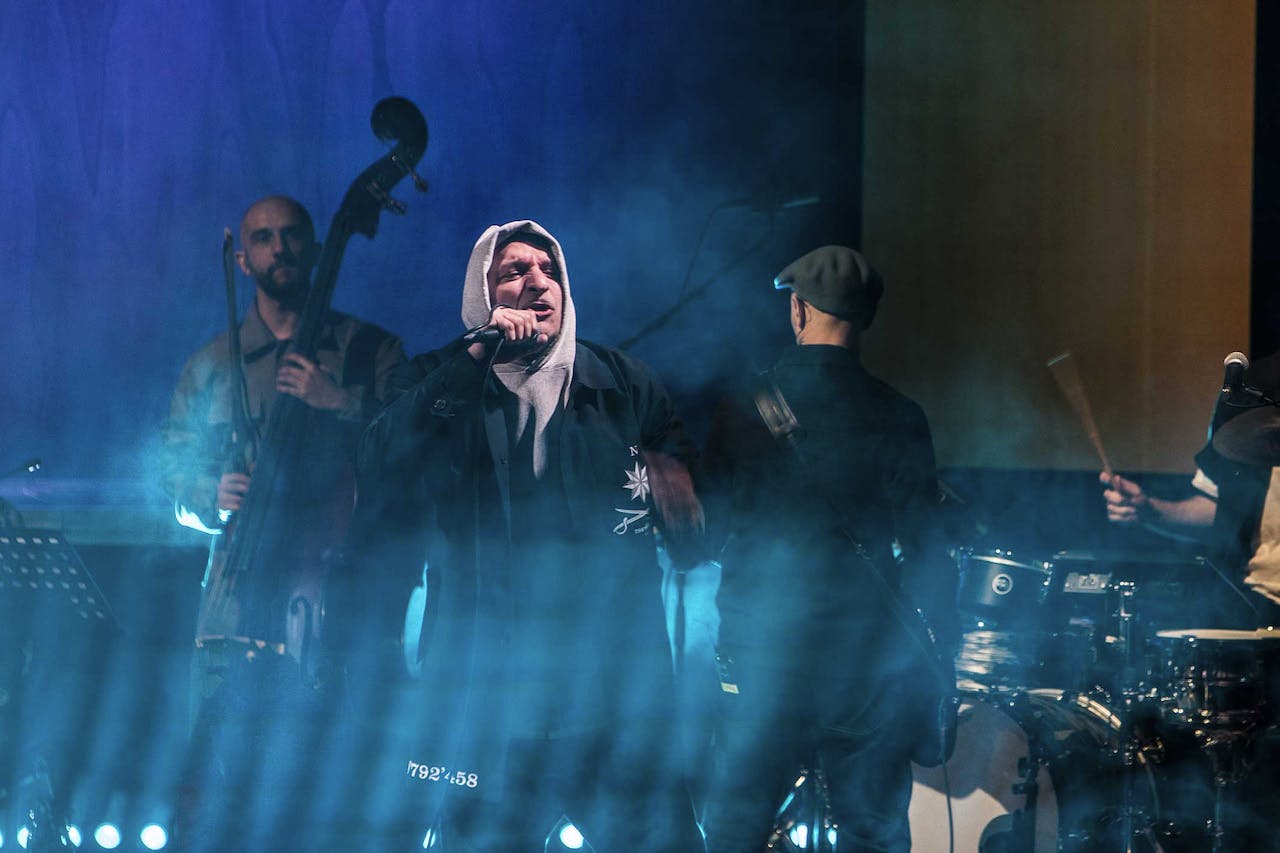 © Lorenza Daverio
CP: You have been rather connected to Triennale during these pandemic years. Polaris came right after Quarantine Scenario. Pepsy Romanoff's film debuted last year at Triennale Giardino. And One year later Polaris is debuting at Triennale Milano Teatro.
AB: I hadn't thought about this. But nothing happens by chance. I have always considered Triennale a special place. Growing up in a rough neighborhood as a "joint, music, and messed up" kid, I happened to come to Triennale on school field trips with the Istituto Statale d'Arte of Villa Reale of Monza. I had never been in a place dedicated to art, culture and design. It was like stepping into a temple. And from this point of view Triennale is one of the most important places in Milan, and I'd like it to become increasingly open, that's why I did not like some administrations of the past. To do a concert not in a club but in a place like this made the difference.
CP: The best comment I heard upon leaving the concert was "It wasn't for veterans".
AB: I didn't want it to be a walk down memory lane. I am tied to our past, but I don't want to end up buried in it. There were many young people. My daughter Nena who is in her twenties and who lives in London said it was her favorite concert ever. In the past there were some barriers between us members of the band. We used to reach a certain level of compromise, but in the end it wasn't that effective. Now we have a sixty-year-old boxer drummer – Vito Miccolis – and a drummer, Lillo, who's twenty-five. Yes, we are cross-generational.
CP: Marta Del Grandi.
AB: I found out that she had worked with Howie B. This drew us closer when we first met, as if we had been friends for a long time. Little by little, talking, we discovered a series of affinities, even beyond music, although our worlds are rather different. We are working on two pieces together. One is Polaris, the one we performed live. She wrote the lyrics. We really like what she wrote, and she integrated perfectly with our narrative, even though she usually sings in English.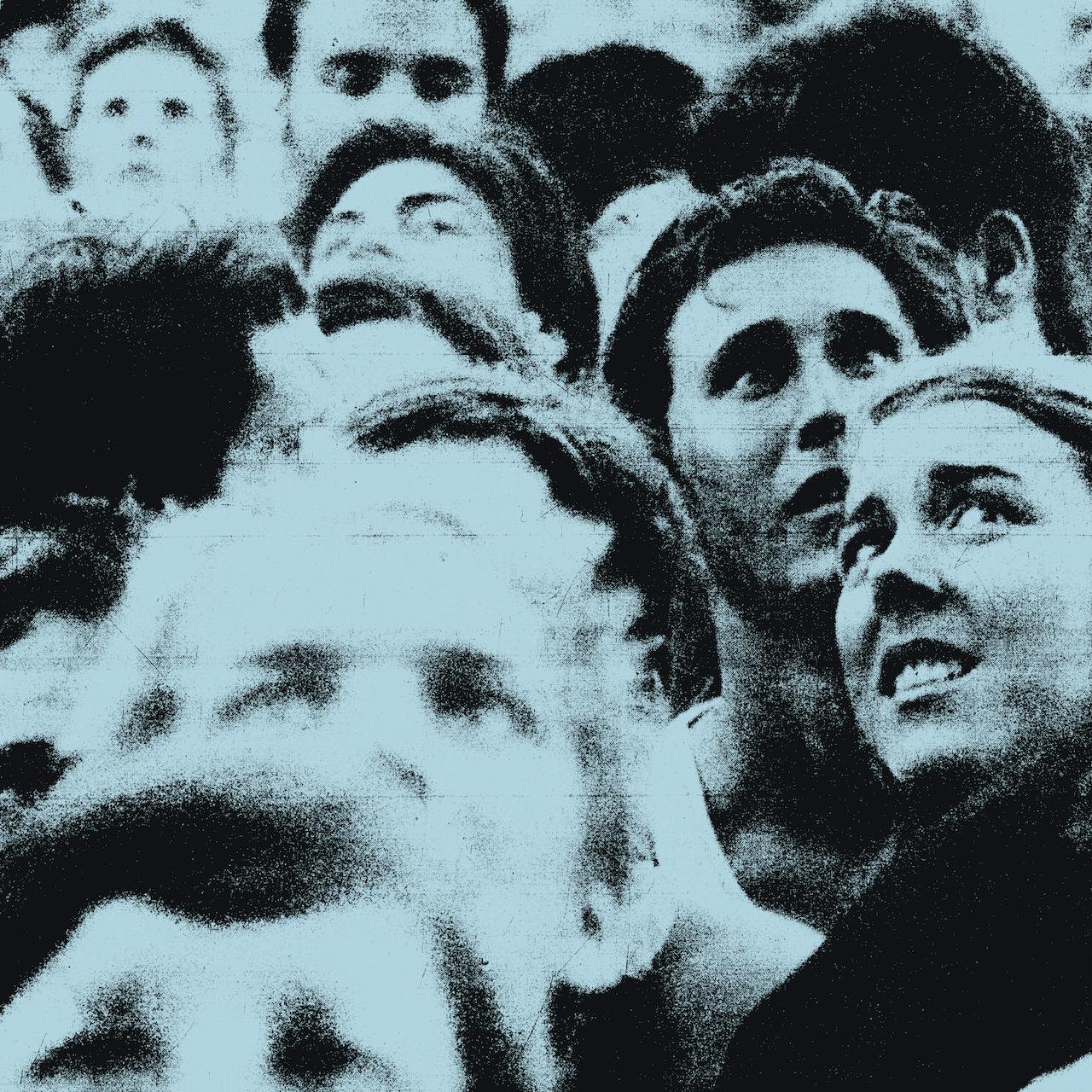 © DeeMo
CP: Aria di festa e apocalisse (party vibes and apocalypse). Words that might sound like a description of Milan after the pandemic crisis.
AB: No, it's about Milan after the Expo. When it ended it was like the story of Moses and the golden calf, everyone was just partying. I always felt slightly worried, considering the apparent imbalances we experience. Generation Z, which descends from us, often displays this nihilist, "no-future" approach entailing "I must make money", "affirm myself individually", "buy the latest sneakers", "become a millionaire". A hyper market-aligned version of "live fast die young", a brainchild of our times and of the belief in infinite growth. It was obvious that things would not add up. Then we had the pandemic crisis, and now there is a war on our doorstep. We have clearly reached a phase of implosion of our world and of our centrality.
CP: Regarding the title of the album: Polaris. The word "polar" has various connotations that appear rather key in this day and age. The first meaning it carries is its geopolitical meaning, regarding the end of a unipolar world and of the creation of a multi-polar world. Its second meaning attains to communication that on social media becomes a communication based on polarized opinions, hence binary thinking. And then those who do research and self-analysis, that is those in search of their lodestar, their polar star.
AB: You added two meanings. The term is connected to a sense of loss of collective identity and orientation. The album cover represents people looking at an event that may be the discovery of an escape route, of the right path, or of the apocalypse. Our effort goes towards a redefinition of the concept of "us-together" as opposed to "me-alone".
CP: Two more verses. This time from Fermi alla velocità della luce (Still at the speed of light): "Ciò che hai trascinato qui non ti serve, è una nuova stagione.
Porta il meglio con te di ciò che hai lasciato andare" (You do not need what you have dragged here, this is a new season. Bring with you the best of what you have let go.)
AB: This is the time to settle things, to forgive ourselves and others, with justice, a time to let go. The past is of no use. We, together, must focus on tomorrow because "salvation can only be reached together, otherwise there is no salvation".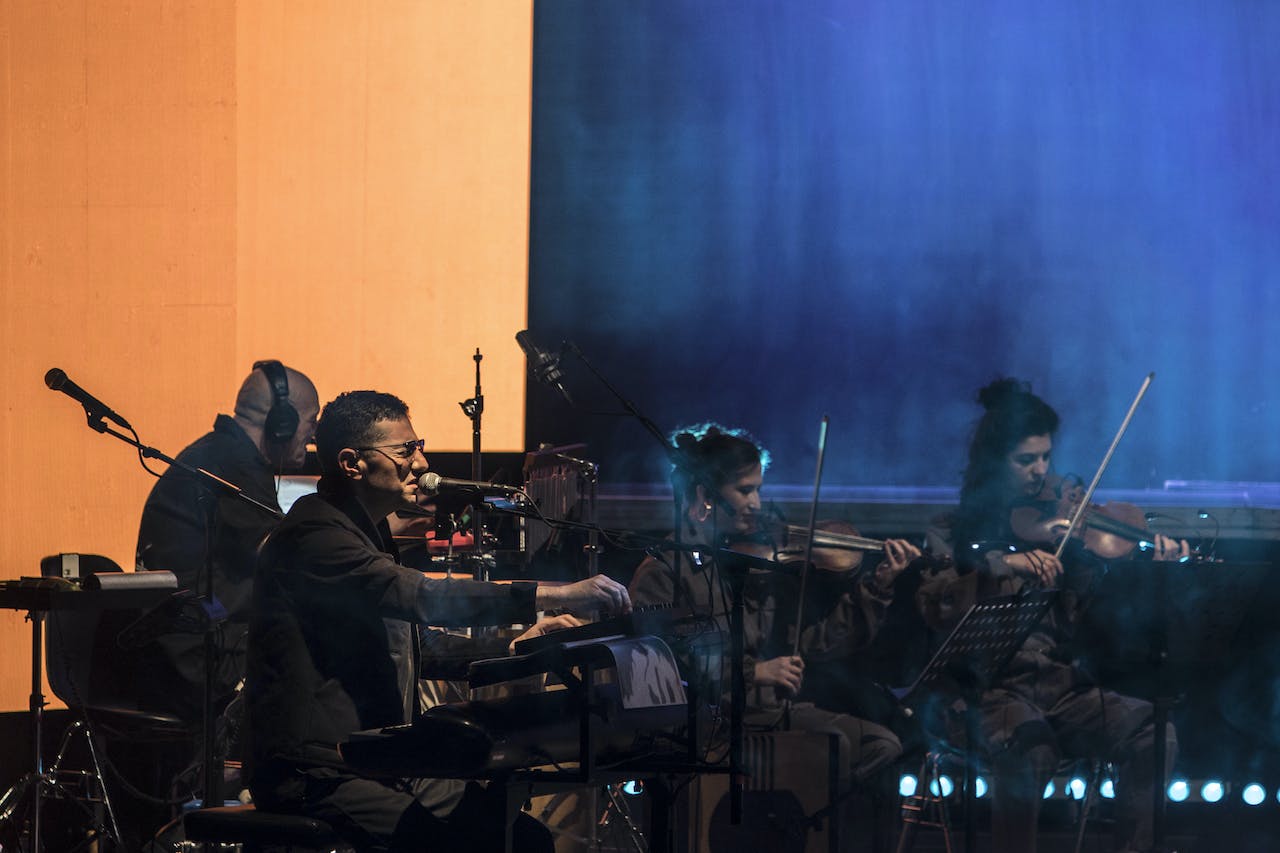 © Lorenza Daverio
Related events