John Cage and Alessandro Sciarroni's hula-hoops
Thanks to the work of Alessandro Sciarroni – who is also an associate artist of Triennale Milano Teatro – and CollettivO CineticO, performers, hula-hoops and music (by John Cage) enchanted the spaces of the Triennale on 12 and 13 March 2022.
Alessandro Sciarroni was born in 1976 in San Benedetto del Tronto, in the province of Ascoli Piceno, Marche. While a university student in Parma, he came across a poster put up by the Lenz Rifrazioni company, which was looking for workshop participants at the time. He passed an audition, won a grant and began studying acting with the company (1998). Today, Alessandro Sciarroni is one of the most important performers on the international performing arts scene. His works are staged all over the world by festivals and theatres, museums and art galleries, as well as unconventional spaces, often involving artists from different fields. He has won numerous awards, including the Leone d'Oro for his career, presented to him in 2019 by the Venice Biennale.
Video: Stefano Conca Bonizzoni, Andrea Bersani
Alessandro Sciarroni
"I think the work ought to be called In a Landscape: I'd like to steal this title from the eponymous piece composed by John Cage in 1948 for piano and harp. I'd like to use it in the scene. I think it could create the right atmosphere, to sober and quiet the mind."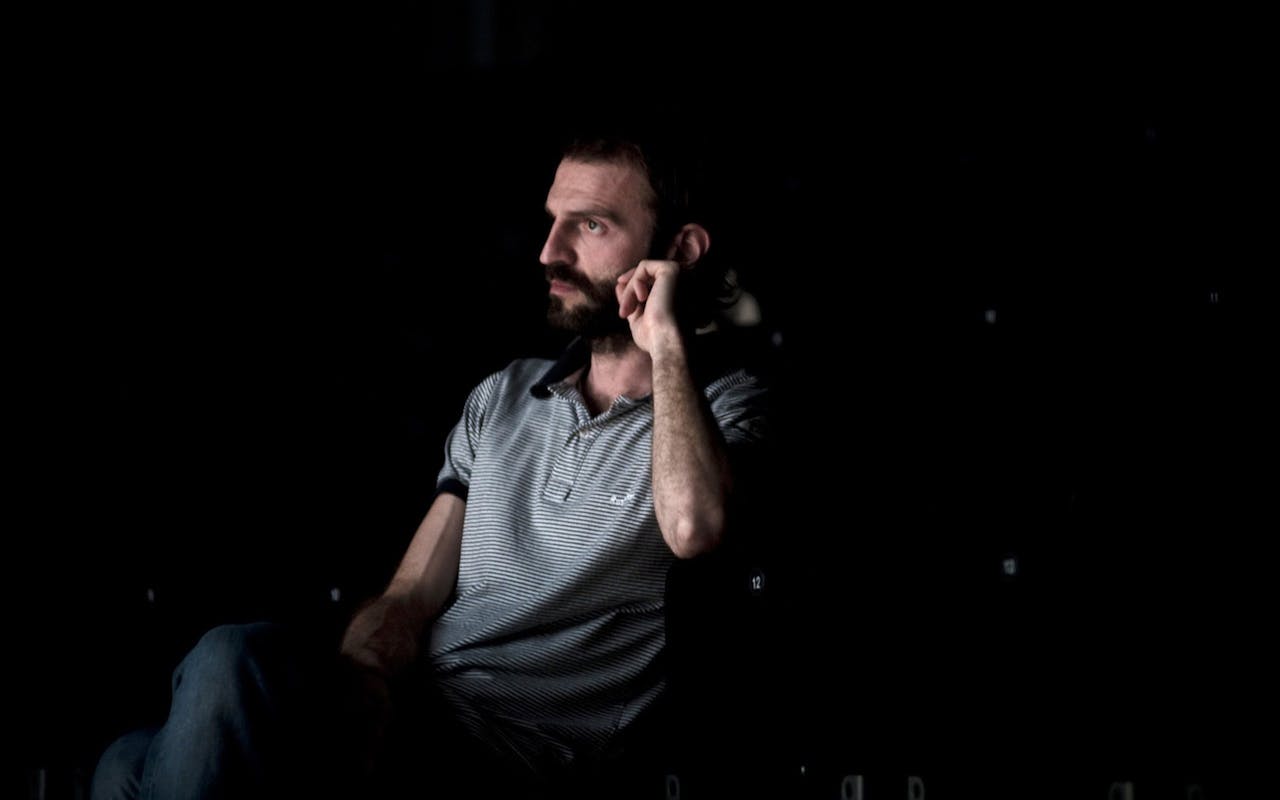 © Andrea Macchia
Dialogo Terzo: In a Landscape – presented at the Triennale as part of the fifth edition of FOG – marks the encounter between Sciarroni and CollettivO CineticO. The group led by Francesca Pennini – one of the protagonists of contemporary choreography – invited the artist from the Marche region to collaborate on a new creation. As in Sciarroni's earlier works, In a Landscape plays on the obstinacy of repetition. Over and beyond the mechanics and fatigue of the repeated action – accompanied by the notes of Cage's music – the performers' bodies on stage become the medium for the movement of the hula-hoops, all the way through to the paradoxical moment when it seems that the bodies themselves are moving around them, amidst long brown 1950s-style skirts and chaste blouses.
A sublime and hypnotic dance, which transforms hula-hoops into a kinetic artwork made up of pure geometry. To cite the artist himself: "There's always something light and mysterious in the obstinacy of repetition, something that seems to possess an opposite energy to patience and fatigue. The dancers seem to tend towards a sentiment of calm determination, a voluntary extinction of the subject."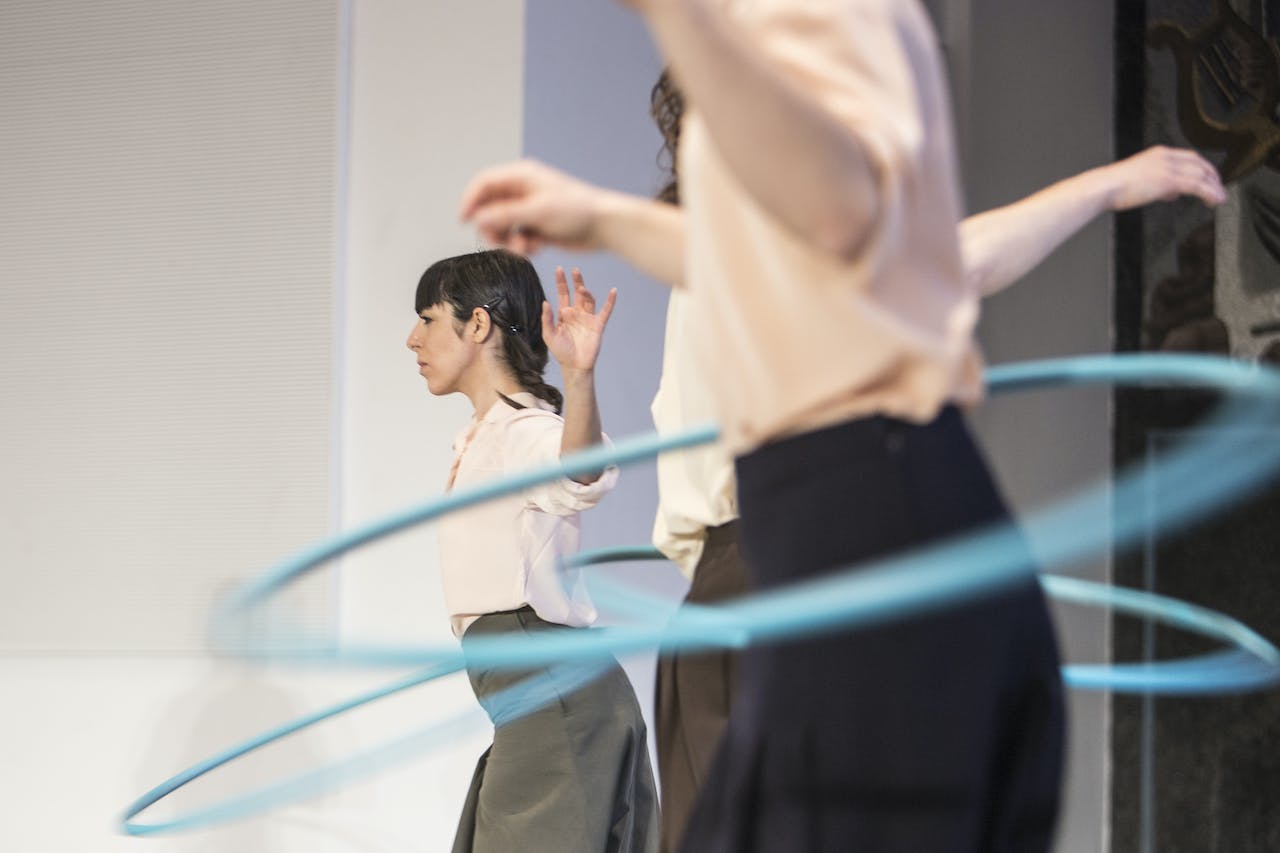 © Lorenza Daverio
Related events