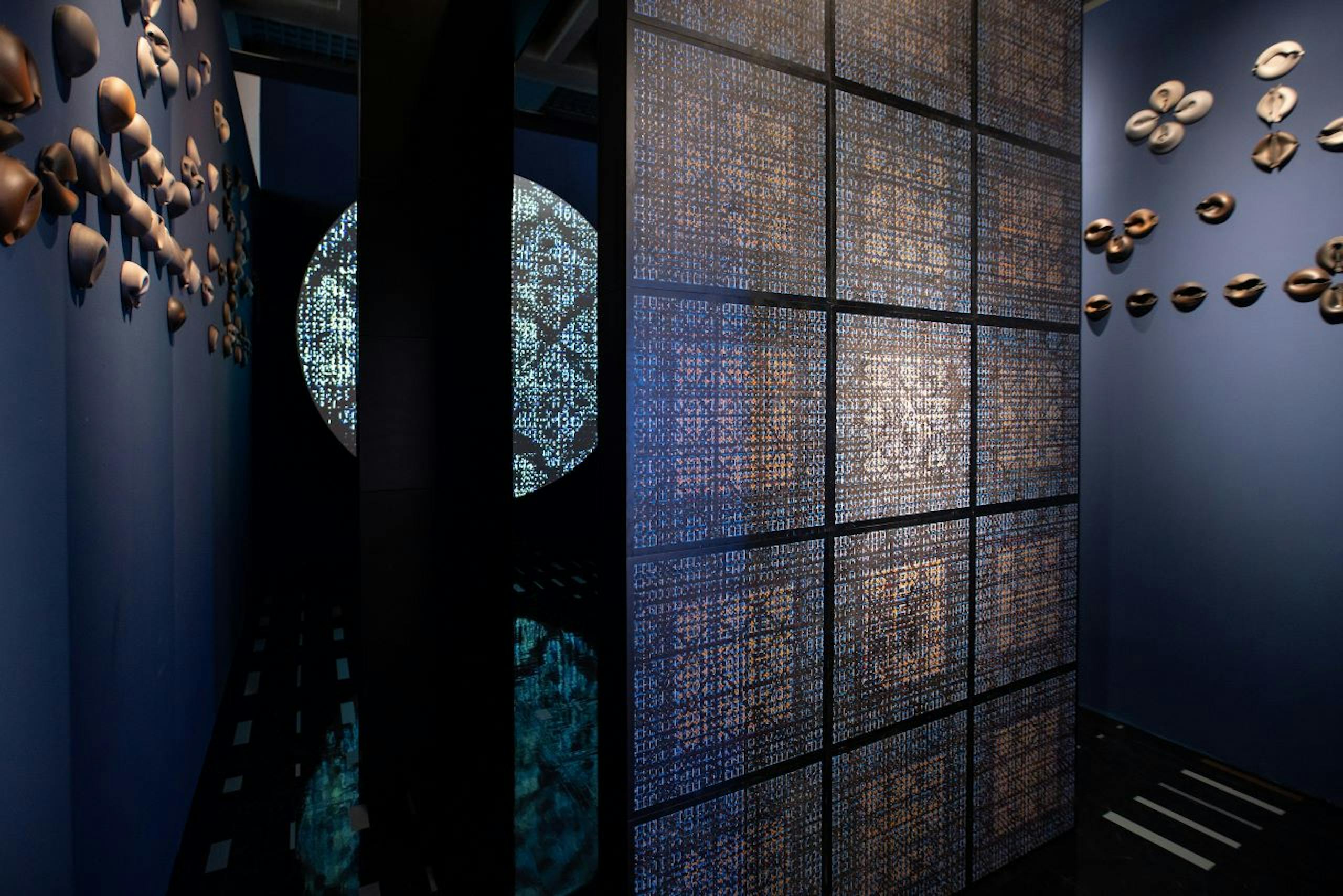 Serbia
Infinity of Structure

The project traces a journey through the realm of mysterious symbols in Serbian medieval frescoes, emphasizing the human need to create visual elements to connect us with the unknown. By doing so, the work also focuses on the more spiritual aspect of symbols, intended as a connection with what is beyond human experience.

By entering the dark spaces of the project, visitors can barely see a monumental installation that only later reveals to be made by multiple layers of hand-painted ornamental patterns. In order for the public to look up and spot it in the darkness, the upper part of the walls is covered in ceramics.
Music also plays an important role in the environment, with a combination of irregular rythms, ambient tones and an elaborate acoustic.
In the project, the repeated medieval elements overlap one another as to resemble a sequence of different archaeological eras, merging the past with the present.
Highlights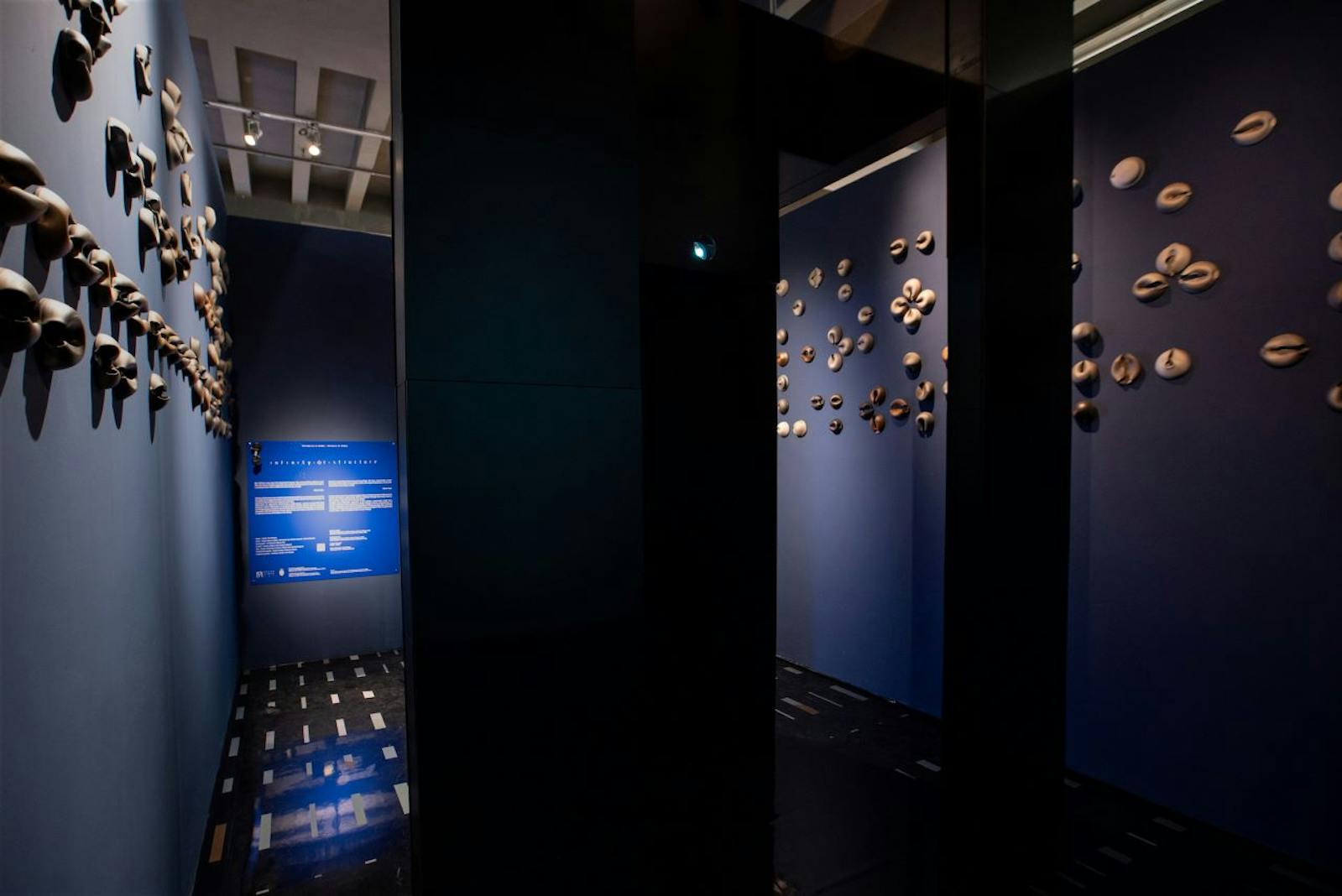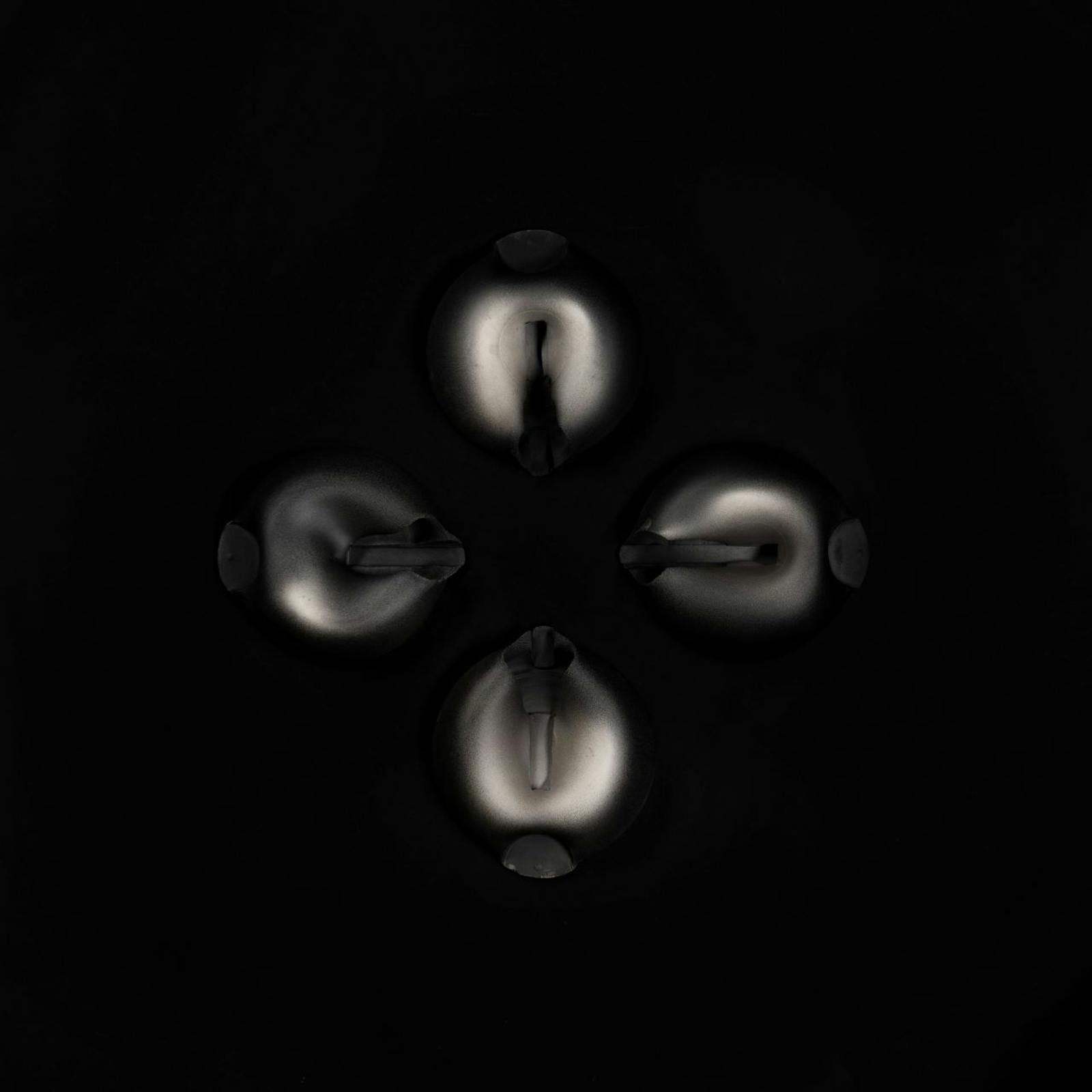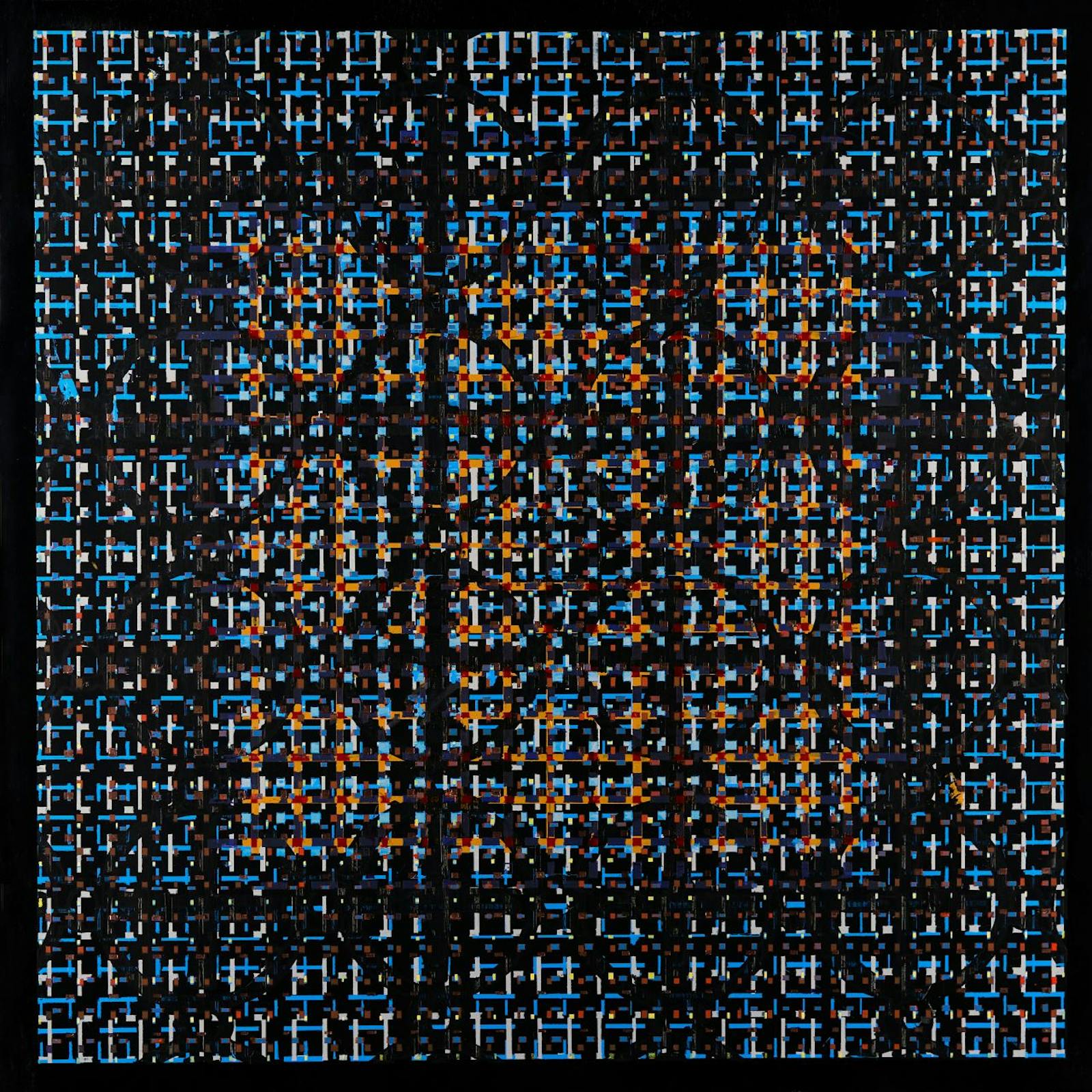 International Participations