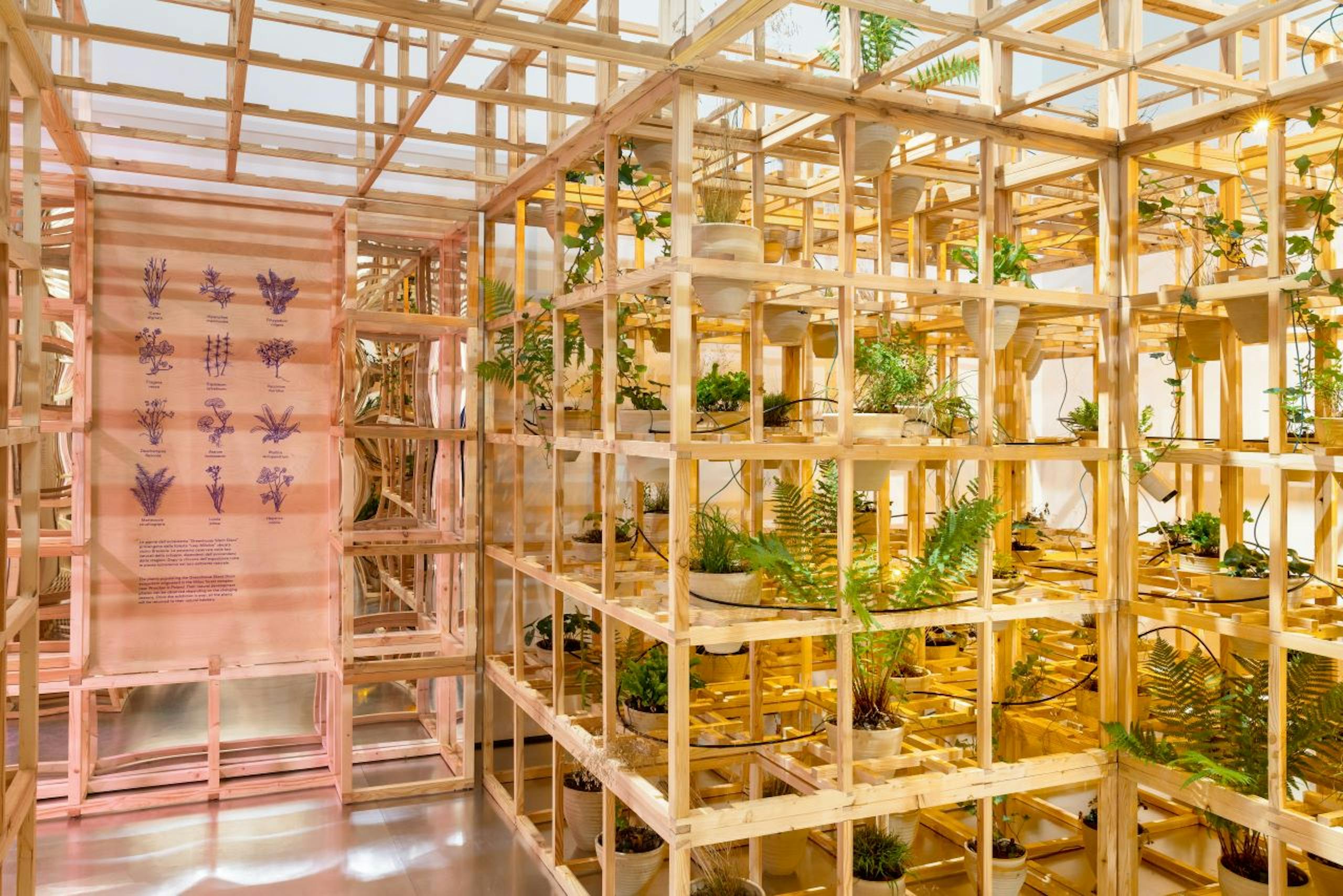 Poland
Greenhouse Silent Disco

Can a project consider the actual needs of our ecosystem getting information directly from plants?

This is what Greenhouse Silent Disco is all about: a greenhouse with digital sensors which record plants' reactions to certain impulses, such as human touch or changes in the weather, transforming them into sounds.

Plants are capable to communicate with the system through the extra light that they cannot use during photosynthesis processes. In this way it is possible to interpret their needs as if they were actual living beings speaking their own language, made comprehensible through anthropocentric rules.

The #iPlant system, designed by professor Hazem Kalaji from Agriculture and Biology Faculty of SGGW in Warsaw, can be useful to optimize the living conditions of humans and plants in existing urban ecosystems, and to create a greater symbiosis between them.
International Participations