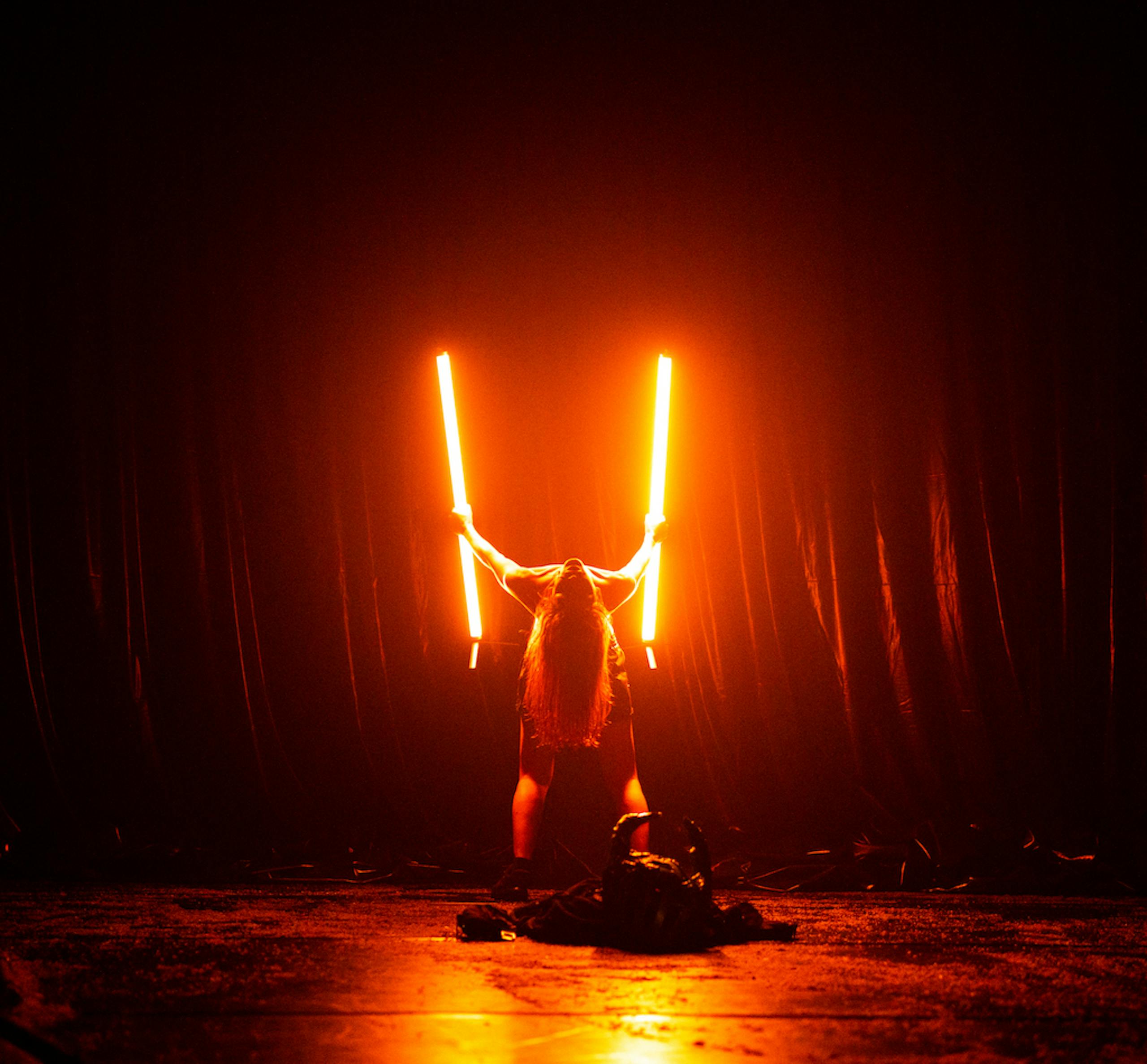 "Everything is burning", says Cassandra in Jean-Paul Sartre's version of Trojan Women, in a premonition of the re that would envelop Troy. One of the most controversial female figures of the tragic canon, Cassandra, drives the research process for this piece, which Motus began before the pandemic. Mythology and the present are entangled: the destiny of the priestess whose prophecies were never believed is mirrored in the warnings issued by the scientific community.
The pandemic and the climate disaster mark the end of an era and Trojan Women starts precisely with an end: Ilion has already been destroyed and the women wait for their destiny as spoils of war. Central to the tragedy is the pain of loss, which raises deeply political issues. Which bodies are to be mourned and which are not? How can grief be expressed? Tutto Brucia is a powerful performance of dazzling fury.
Motus was founded in Rimini in 1991 by Enrico Casagrande and Daniela Nicolò. From the beginning, the company has produced thought-provoking and emotionally impactful performances that address the most challenging contradictions of the present. Their work encompasses different formats, including theatre pieces, performances and installations, alongside seminars, public talks and debates. The company has been awarded numerous acknowledgements, including three Ubu Prizes and prestigious special awards. Motus are freethinkers and their work has been performed all over the world, from Under the Radar (NYC) to Trans Amériques and PuSh Festival (Canada), from Santiago a Mil (Chile) to Fiba Festival (Argentina), from Adelaide Festival (Australia) to MITsp (Brazil), from Taipei Arts Festival (Taiwan) to Hong Kong International Black Box Festival, as well as all over Europe. Casagrande and Nicolò have been appointed artistic directors of the extraordinary edition of the Santarcangelo Festival, celebrating the 50th anniversary of the festival, which, due to the pandemic, spans two years and is arranged in three acts between July 2020 and July 2021.
...more
Calendar
Thursday, November 4 2021, 6.30pm
Friday, November 5 2021, 6.30pm
Saturday, November 6 2021, 6.30pm