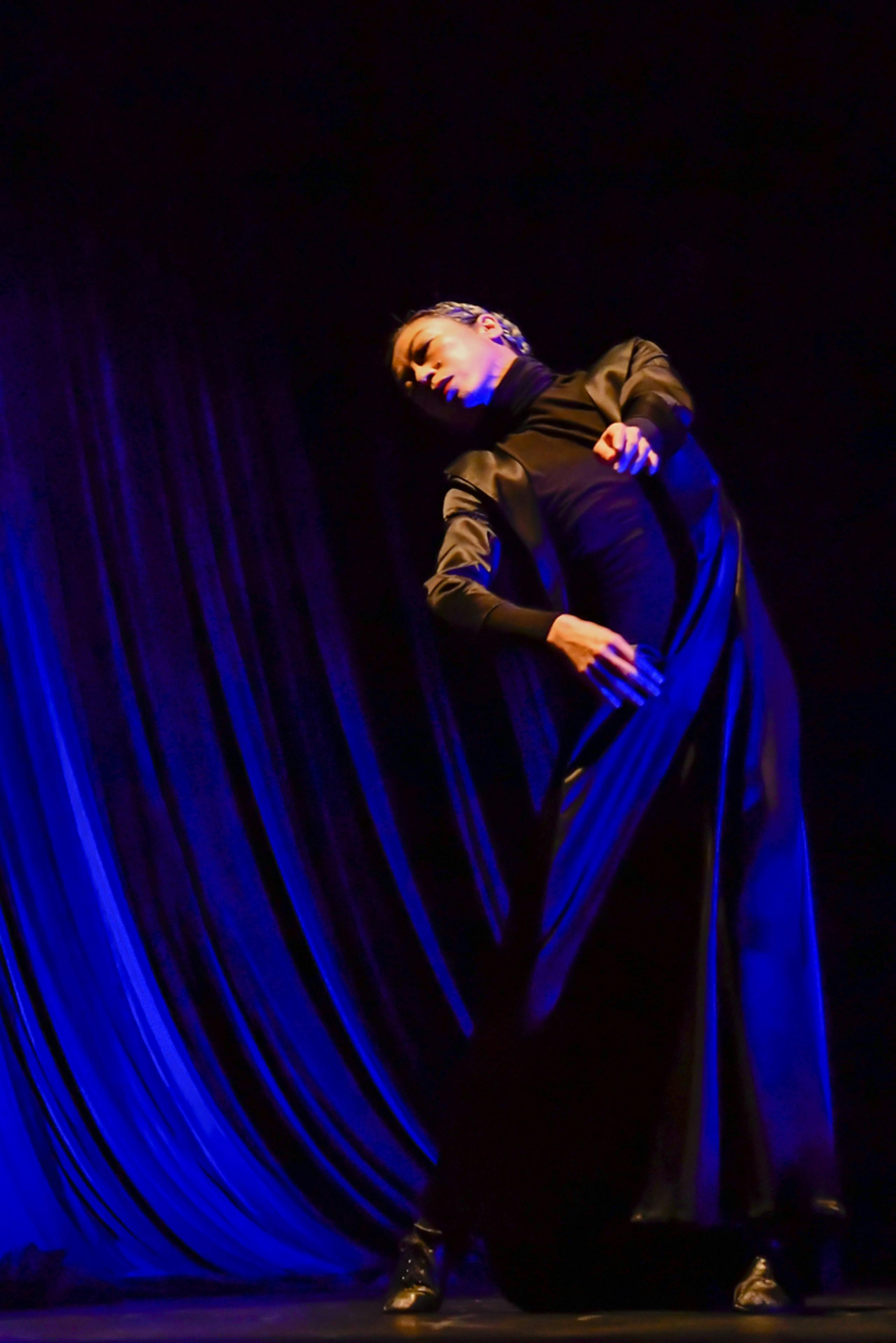 Tristan and Isolde
Saburo Teshigawara, Rihoko Sato/KARAS
In Tristan and Isolde, Japanese choreographer Saburo Teshigawara meets Wagner's music, both emblem of a distinctly European romanticism and vehicle of motives and themes that transcend spatio-temporal boundaries. In a poetic creation performed by the choreographer himself alongside extraordinary dancer Rihoko Sato, the subtle physicality of the moving bodies paints the emotions of the tragic story of Tristan and Isolde through a choreography of exquisite plasticity. Defying narrative linearity, Teshigawara's and Rihoko Sato's dance renders the ineffable in symbolic form. Undulating sequences, performed to a modular melody of repeated musical phrases, reflect the impossibility of love and death.
Saburo Teshigawara began his creative career in 1981 in Tokyo after studying plastic arts and classical ballet. In 1985 he formed KARAS with Kei Miyata. Since then, he and KARAS have been invited every year to perform in major international cities around the world. In 1994/1995 he was invited by William Forsythe to choreograph for Ballett Frankfurt; in 1999 he created Le Sacre du printemps for the Bayerisches Staatsballett of Monaco; in 2000 he worked with Nederlands Dans Theater. In 2003 he was commissioned a new work, AIR, by the Ballet de l'Opéra National de Paris. He created Para-Dice (2002) and Vacant (2006) for the Ballet du Grand Théâtre de Genève. In 2010 La Fenice Theatre of Venice commissioned the direction, scenes and costumes for Dido and Aeneas. Teshigawara's work has won numerous awards and honours in Japan and abroad, including a Bessie Award in 2007, the Medal of Honour by the Emperor of Japan in 2009; in 2017 he was made an Officer of the Order of Arts and Letters in France.
Rihoko Sato joined KARAS in 1996; since then, she has performed in all the company's productions, worked alongside Teshigawara in the creative process. She curates educational projects for KARAS and S.T.E.P (Saburo Teshigawara Educational Project) and assists the choreographer as maître de ballet. She has received several awards, including the Best Dancer Award (for the duet with Vaclav Kunes Scream and Whisper) in Cannes for Les Étoiles de Ballet 2000 in 2005, the Japan Dance Forum Award in 2007 and the Premio Positano Léonide Massine in 2012.
...more
Calendar
Friday, November 22 2019, 7.00pm
Saturday, November 23 2019, 7.00pm
Highlights