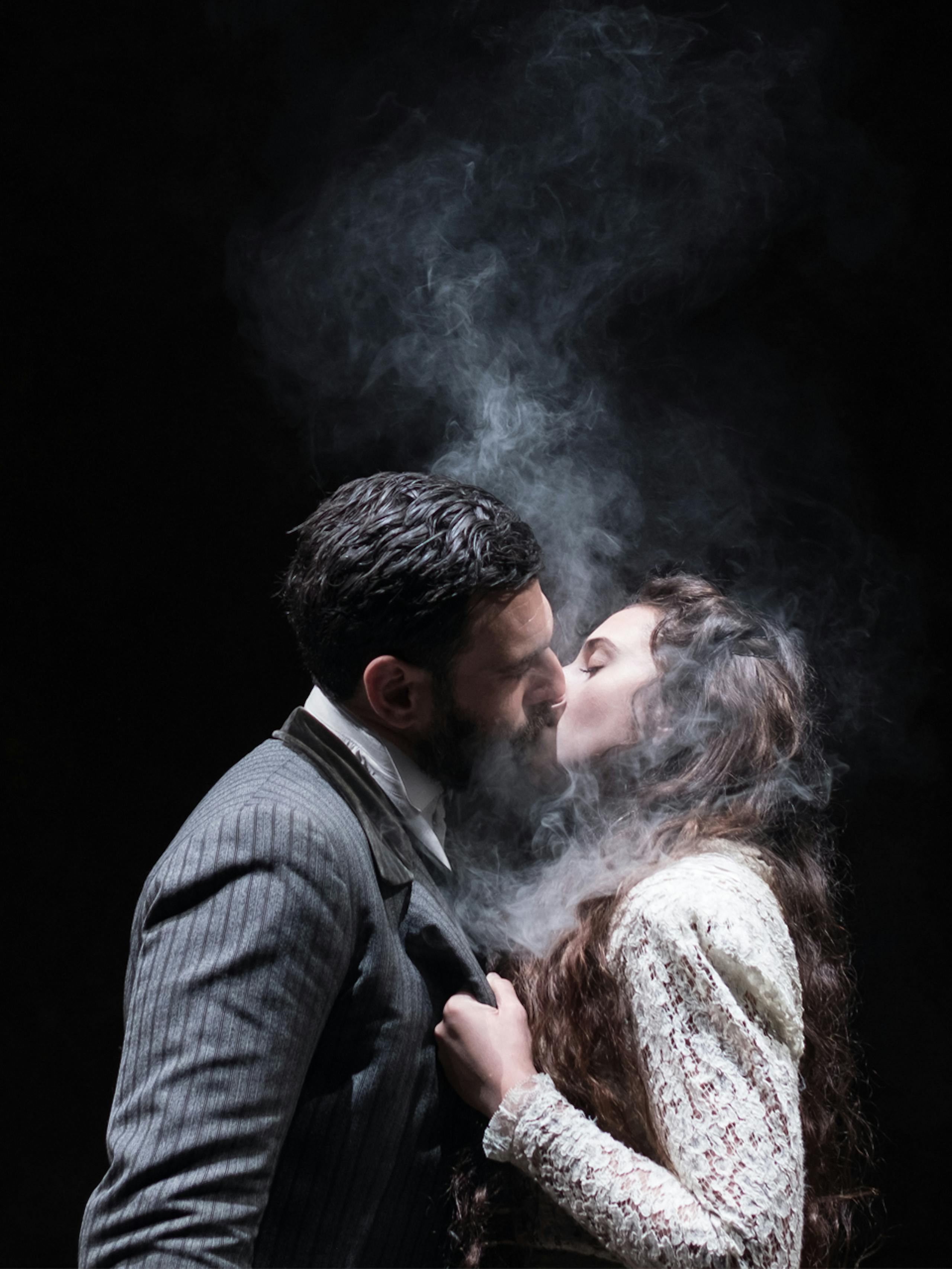 Il giardino dei ciliegi
Alessandro Serra
Duration: 135' (with intermission)
Il giardino dei ciliegi (The Cherry Orchard) starts and ends in a special room, the nursery. The family is about to return, after a life spent travelling and squandering their wealth. Grown-up children who return home. Yet, the piece doesn't convey a sense of nostalgia or regret; it portrays the painful awakening of a feeling indissolubly linked to childhood. There is no plot; nothing happens. The story is in the characters' feelings. In this new work by Alessandro Serra, reality is rendered through a blurred vision, in which the narration is unraveled and the script is in itself interrupted by small impediments, misunderstandings, songs, weeping, mumbling, rhymes and sounds.
Alessandro Serra begins his encounter with theatre by adapting Ingmar Bergman's works for the stage. His training is rooted in Grotowski's tradition of physical actions and song, and later focuses on Mejerchold's biomechanics and on Decroux's study of movement. Martial arts, practiced from a young age, contribute to his training. In the meantime he graduates in Performance from Rome's Università La Sapienza and in 1999 he founds Teatropersona, the company with which he begins to stage his works: he writes scripts, directs, designs sets, costumes, lighting and sound. Between 2006 and 2011 he created the "trilogy of silence" composed by the Beckett Box shows, Treatise on Mannequins and AURE, while in 2015 he approached the language of dance creating L'ombra della sera, dedicated to the life and work of Alberto Giacometti. In 2017 he returns to the theater of prose and creates Macbettu inspired by the work of Shakespeare and acted in the Sardinian language, in 2019 he directs The builder Solness with Umberto Orsini. The Macbettu show wins numerous awards including the 2017 ANCT Award, the 2017 Ubu Award as the best show of the year, the 2019 Italian Theater Masks Award for best show and best scenes. In 2019 Serra won the Hystrio Award for directing. His pieces have toured around the world with stops in Italy, France, Switzerland, Korea, Russia, Spain, Bulgaria, Poland, Germany.
...more
Calendar
Wednesday, December 18 2019, 7.00pm
Thursday, December 19 2019, 7.00pm
Friday, December 20 2019, 7.00pm
Saturday, December 21 2019, 7.00pm
Promotions
Alessandro Serra
You can buy a combined ticket for Macbettu and Il giardino dei ciliegi by Alessandro Serra at the reduced price of 25 euros.