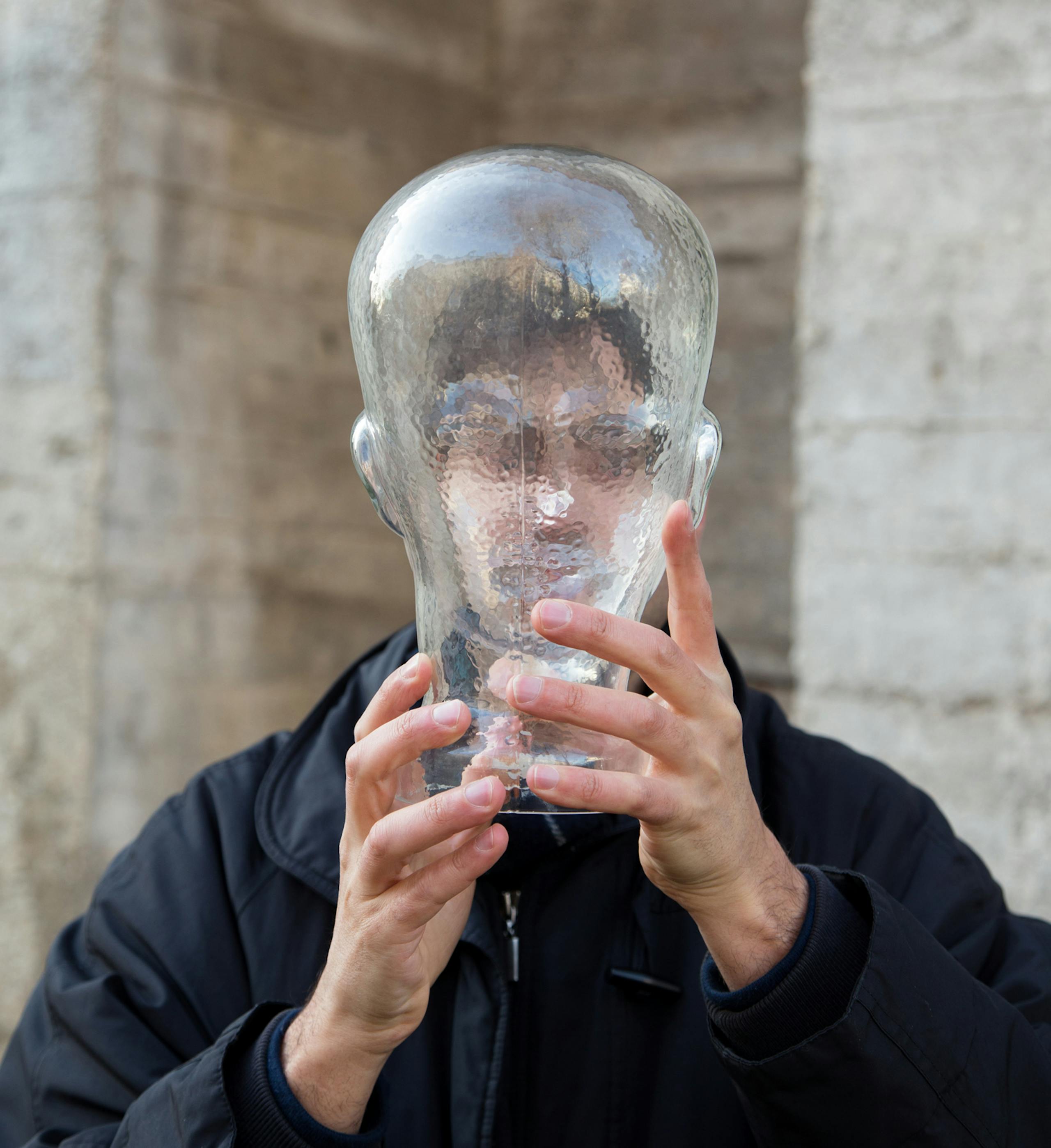 Gancio Cielo
Francesco Cavaliere
Gancio Cielo is an audio-story in Italian with abstract electronic music tracks played live. Realised by the performer, musician and artist Francesco Cavaliere, the work includes hidden audio-visual effects which highlight crucial narrative moments. The audience's attention focuses on the artistry of the voice, the main source of sounds, and virtually endless archive. Through semi-magical events occurring in an imaginary universe, the story becomes inhabited by strange creatures: hybrid objects, minerals, plants, planets, physical and perceptual phenomena. All the characters and all the music are performed by this artist's eclectic talent, capable of creating unexpected worlds and atmospheres.
Follow the event on YouTube or on this page
Francesco Cavaliere is an Italian artist based in Berlin; he is known for the delicate touch with which he combines material sounds and space. His works engage audiences affectively, transporting them on a journey populated by sound inputs and phenomena produced by imaginary voices and vitreous creatures. He is author and performer in the short audio series Gancio Cielo and, over the last decade, he has written imaginary worlds animated by his own voice and by a vast collection of sound effects that give character to his stories and settings. He has presented his work in high-profile platforms and venues in Europe (Riga International Biennale, Roskilde Festival, Manifesta Palermo, Café OTO London) and beyond (Montreal, New York, Hong Kong and Tokyo).
...more