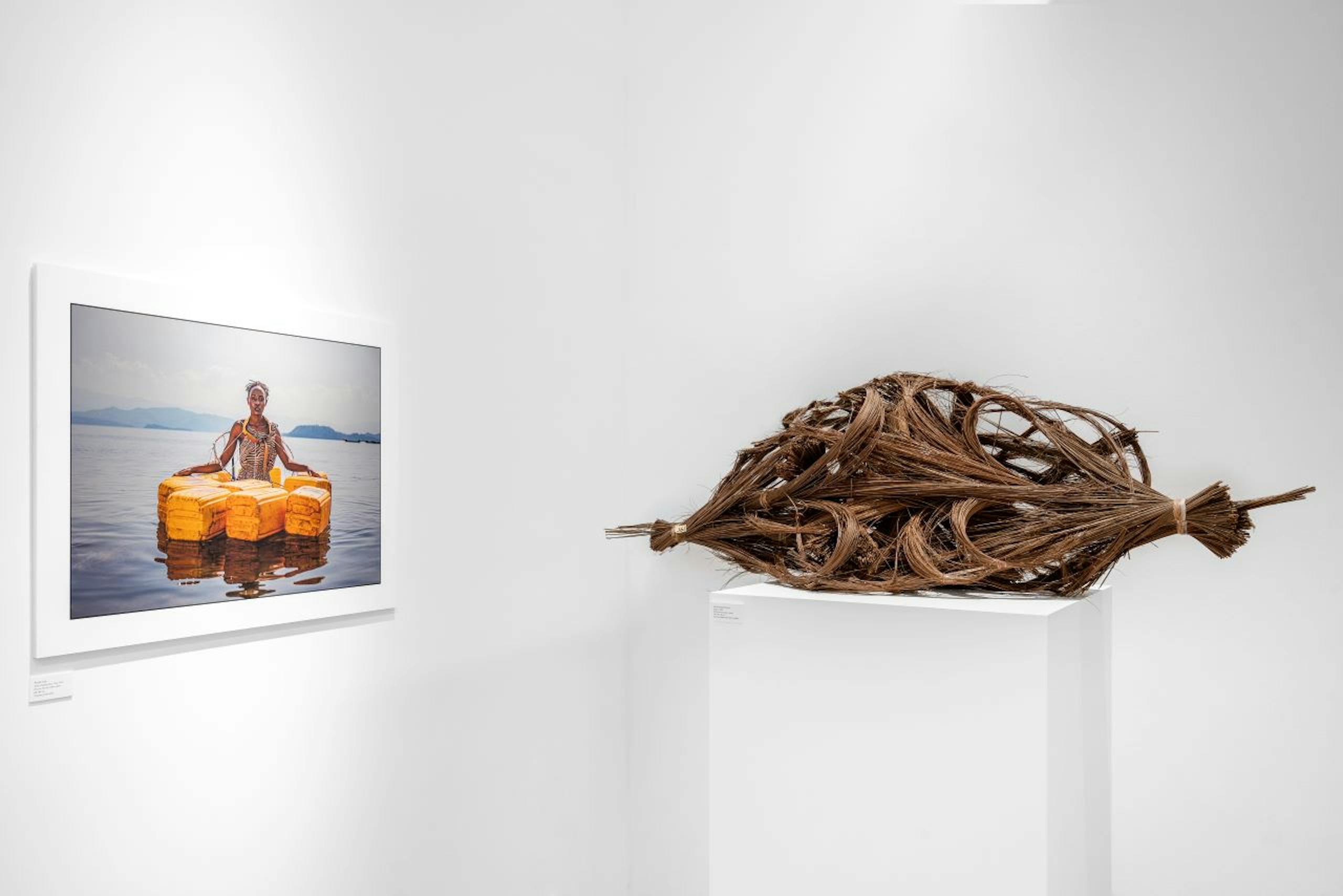 Democratic Republic of Congo
Resourceful Utopia: Through Devious Water & Regenerative Energy

The work offers a reflection on the relativity of universal truths, may they be related to scientific knowledge, production of energy or origin of life.
Under the word 'cosmose' – an integrated relationship between humans and their environment – Désiré Lumuna, Jean Katambayi Mukendi and Pamela Tulizo's artistic gestures question the status quo and the assumed conditions in which the Democratic Republic of Congo sustains itself. Their respective work is dynamic at the core.

Désiré Lumuna's life-long oeuvre articulates around life's dualism: an invisible power, the infinite spirit, and a material dimension, nature. His studies and sketches engage in such exploration aspiring to provide autonomous comprehensive models not falling under any authority. Jean Katambayi Mukendi's intricate broom compositions are a testimony that fragility coexists with strength. Far from being a paradox, this highlights the edge on which technological advances rest. Pamela Tulizo's visual exploration of the country's river landscape and her positionality within such resource is a critical reading on water supply. She always sublimes urban and rural concerns as to remind that the strength in addressing them lies in the ability to transform.

In following their streams of thoughts, at the crossroad of art, philosophy, mathematics, and image-making, the three artists display unifying and resolute attitude towards unfamiliar futures and sandy territories.
International Participations