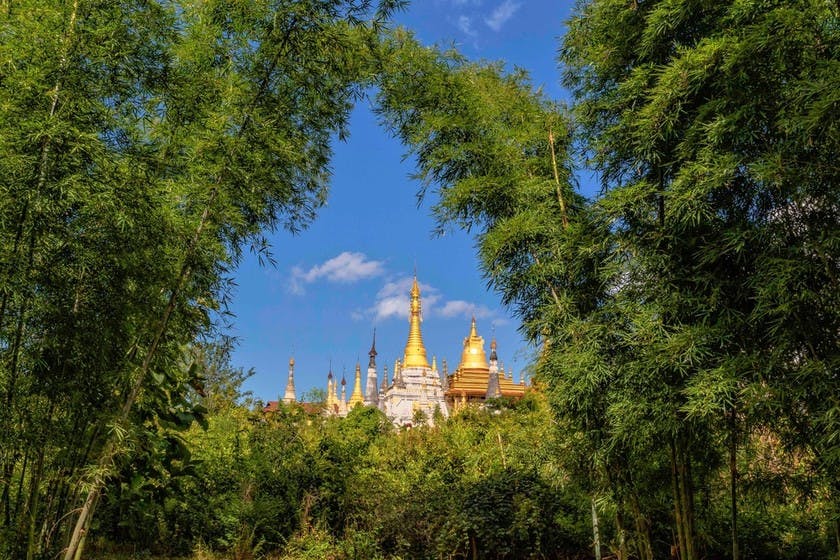 Myanmar
Harmony between nature and human being
The Myanmar pavilion intends to contribute to the reflection on the relationship between human being and nature.
The harmony that, especially in the past, has often characterized the traditional use of nature is necessary for the survival of humanity that depends on nature and must learn to respect it.
The admonition is to use nature in the same way that a bee collects pollen and nectar from the flower, neither pollutes its beauty nor exhales its fragrance. Just as the bee produces honey from what it gathers, so human being should be able to find happiness and fulfillment in life without harming the natural world in which he lives. The pavilion aims to ensure that the visitor enters an atmosphere and a space of reflection welcomed by the bamboo tree and the sound of the bells that push beyond the physical space. The bell is a symbol of sharing in Myanmar and playing it three times spreads a good deed done to all those to whom the sound will come. The works of contemporary art arranged in the pavilion show how important it is to put together the new and the tradition.
Highlights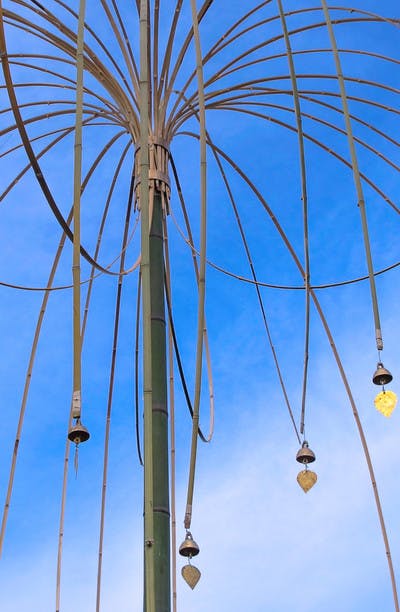 International Participations