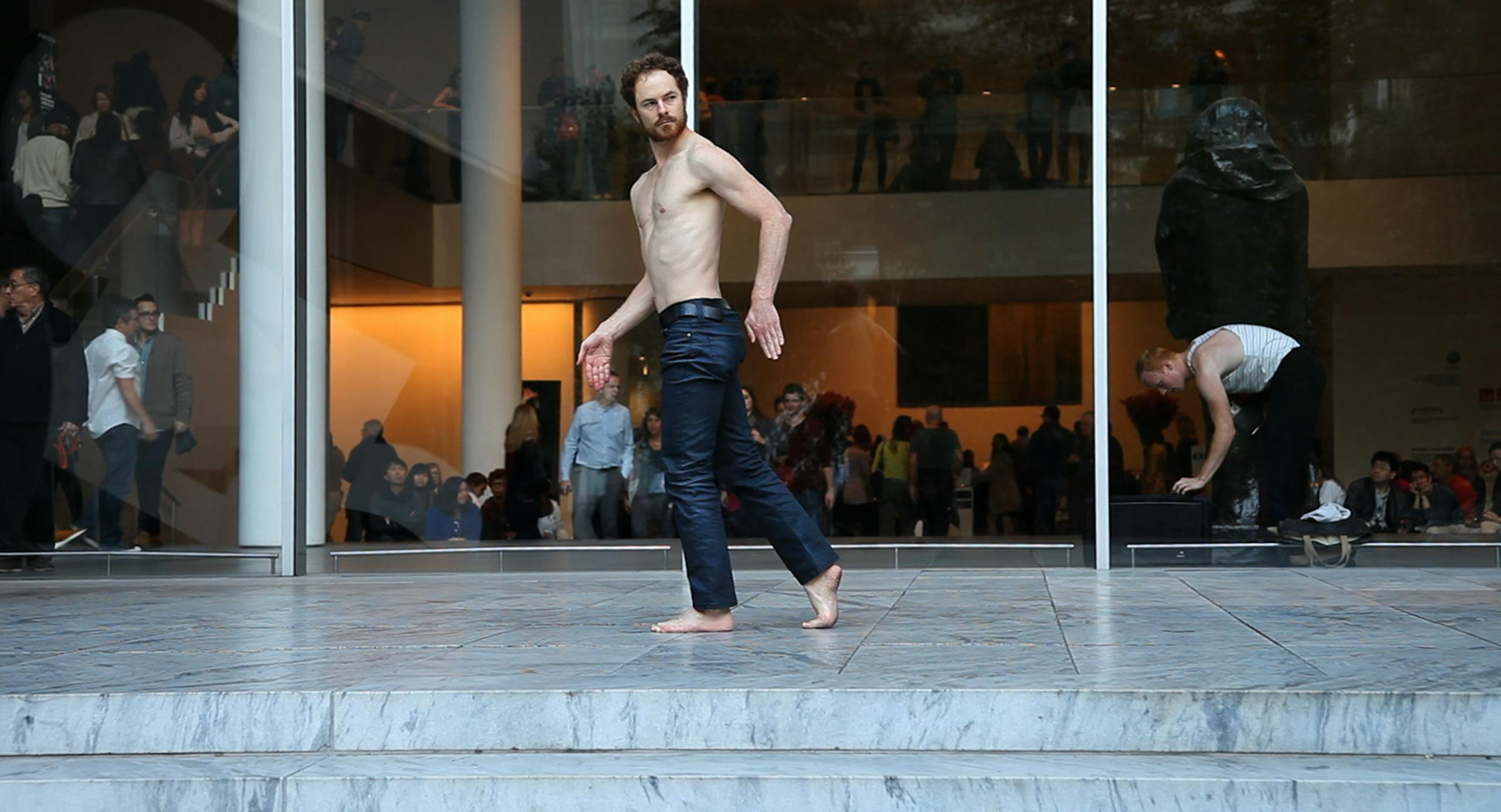 20 dancers for the XX century and even more
conception Boris Charmatz [terrain]
September 10 2021, 7.00pm
Invited by Triennale Milano and the Fondation Cartier pour l'art contemporain, dancer and choreographer Boris Charmatz presents his project 20 dancers for the XX century and even more throughout Triennale on all of the levels of the Palazzo dell'Arte. Boris Charmatz enjoys to move dance off the stage and to occupy the public space. After the Opéra de Paris, Tate Modern in London and MoMA in New York, he now brings 20 dancers for the XX Century and even more to Triennale Milano. This performance-exhibition presents a living, invigorating dance archive in which all styles mingle, from the last century to today. Twenty dancers reinterpret and appropriate famous solos, acclaimed or forgotten, by modern and postmodern artists. Audiences wander freely through this imaginary dance collection, encountered along a hallway, up a staircase or in an exhibition room. From the avant-gardes to the Ballets Russes, traditional dances to film choreographies, the history of dance is broadly celebrated here. Each person can freely reconstitute their own living archive, plural and non-linear, to make connections and expand their collection of gestures.
Follow the live streaming on YouTube or on this page.
Dancer, choreographer, creator of experimental projects, director of Musée de la danse from 2009 to 2018 and of [terrain] since 2019, Boris Charmatz is one of the major figures of the French and international contemporary choreography scene. From À bras-le-corps (1993) to La Ronde (2021), he has created a series of landmark pieces in parallel with his activities as a performer and improviser (notably with Médéric Collignon, Anne Teresa De Keersmaeker and Tino Sehgal). He is also the author of several books, including Je suis une École in 2009 and EMAILS 2009-2010 in 2013, co-authored with Jérôme Bel. In 2017, the MoMA (New York) published the monograph Boris Charmatz, edited by Ana Janevski and featuring contributions from a number of artists and writers. In 2021, Charmatz created La Ronde as part of the event Avant travaux, le Grand Palais invite Boris Charmatz. This project was the subject of a new documentary and film broadcast on France 5. In June 2021, he orchestrated a performance for 130 dancers, Happening Tempête, for the opening of the Grand Palais Éphémère. In July 2021, he opened the Manchester International Festival with Sea Change, a dance piece with 150 amateurs and professional dancers.
...more