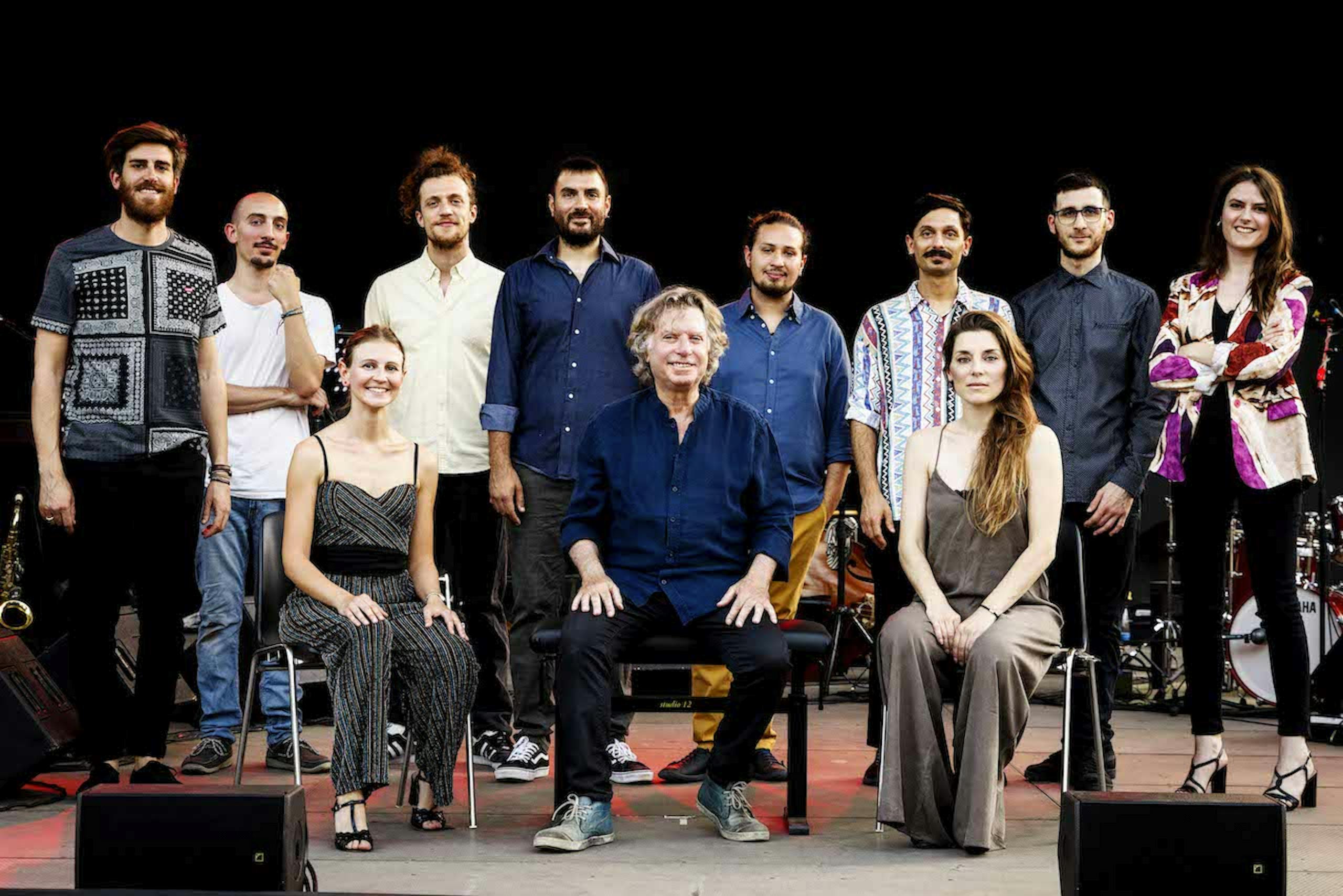 Orchestra Nazionale Jazz Giovani Talenti
ONJGT – Orchestra Nazionale Jazz Giovani Talenti (Young Talents National Jazz Orchestra) represents a formidable cross-section of 10 young musicians who engage in an original repertoire. Conceived and produced by the Fondazione Musica per Roma, the Orchestra has an ensemble directed by the double bass player, cellist and composer Paolo Damiani for a total of eleven artists: an orchestra that's able to play unprecedented combinations of timbres and performing in variable formations, from the solo to the large ensemble. The goal of the band is to expand the boundaries of jazz music, operating outside and beyond the styles related to the big band, for example, looking for new sounds, new timbres, as well as dialogues with other musical languages, from contemporary to ethnic.
The ONJGT was founded in 2015 and the 2021 is the third edition and compared to the previous ones is characterized by a more original organic, able to move across different musical genres. The repertoire – well documented by the double CD Oscene Rivolte published by Parco della Musica Records also includes new compositions, written by the director and by each musician.
...more