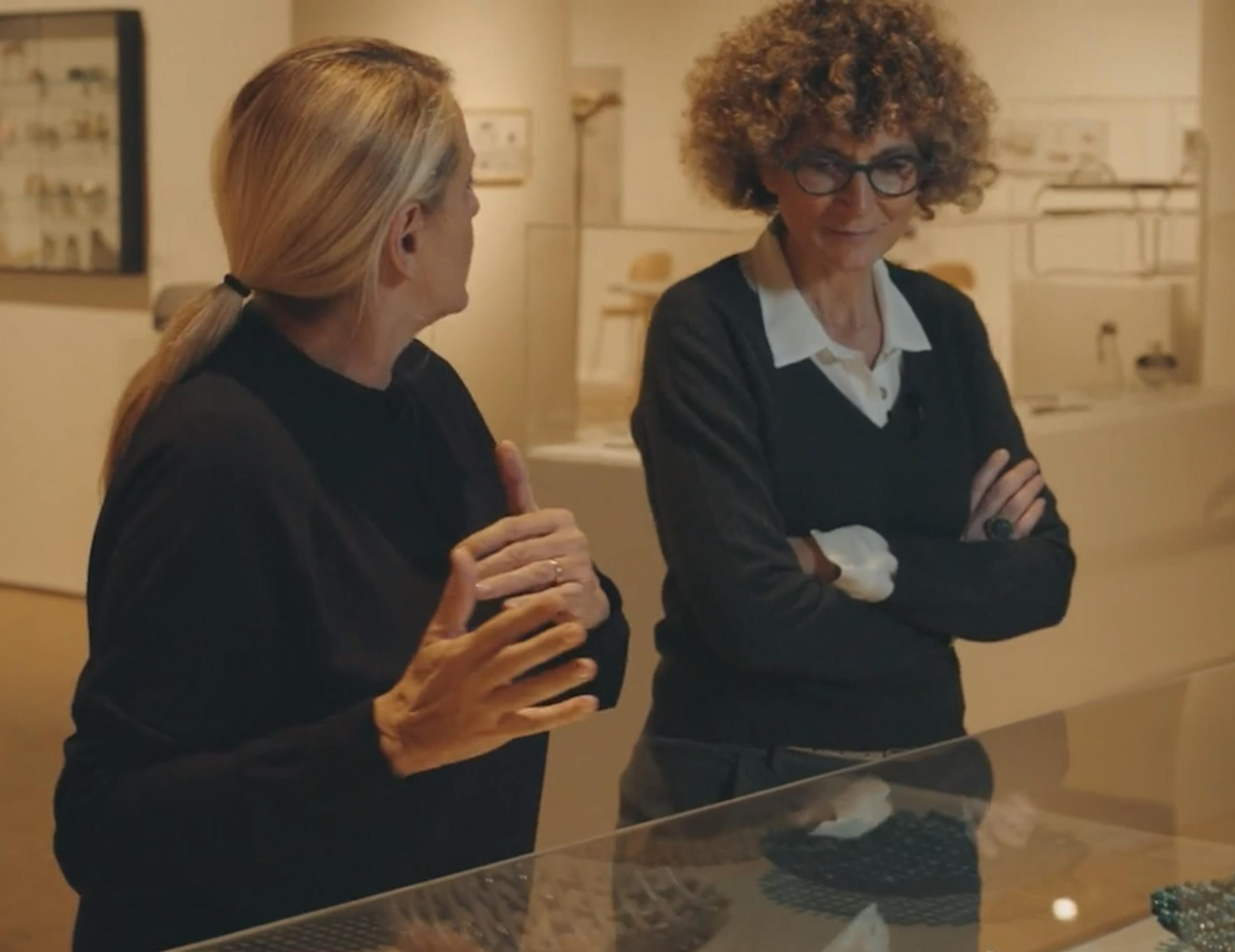 Patricia Urquiola talks with Federica Sala about the Enzo Mari exhibition
The architect and designer Patricia Urquiola gives us her personal point of view on some of the objects on display in the exhibition Enzo Mari curated by Hans Ulrich Obrist with Francesca Giacomelli. With her is Federica Sala, an independent curator and expert in design, with whom she reflects on the ideas and work of the great designer.
As they walk through the exhibition galleries, Urquiola and Sala pick out some key elements of Mari's work, showing how they have been of fundamental importance for the world of design and culture. Together they look at the exhibition, but in reverse, starting with the video installation Pensare a un Dio (2020), a tribute paid by the artist Adrian Paci to Mari's work, which brings the exhibition to an end.
As seen by – Ep. 1 – Patricia Urquiola
Patricia Urquiola in As seen by
"At the end of the exhibition there's that video by Adrian Paci:[you can see] time passing in his face, in the smoke.And when he says "I still don't know [what] design is, I don't really get it", I like that:and he tells himself "concentrate, because you have to ask yourself that question so many times."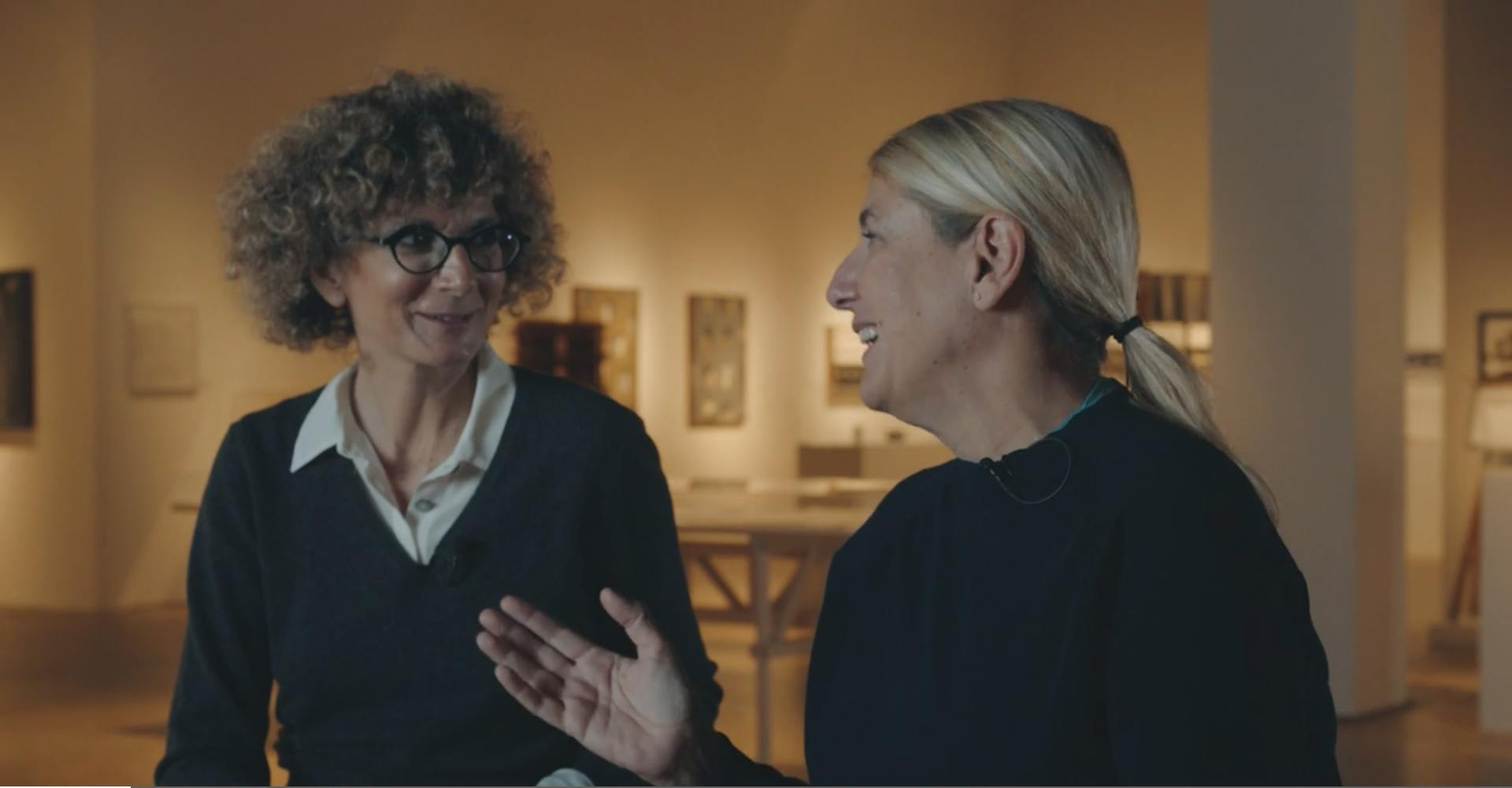 Still image from As seen by - Ep. 1 - Patricia Urquiola, directed by Jacopo Farina
The exhibition opens the doors of time for Patricia Urquiola and Federica Sala, and they view it as a sort of puzzle that manages to bring out the figure of the designer and artist. Their conversation ranges from the 2008 exhibition at GAM in Turin, entirely curated by Mari himself, around which the retrospective at Triennale revolves, to the rearrangement of Vodun, African Voodoo, created for the Fondation Cartier in Paris, including some personal reflections, such as the choice of "goose beak yellow" in La Serie della Natura. N. 8: l'oca of 1967, created by Enzo Mari with his brother Elio Mari.