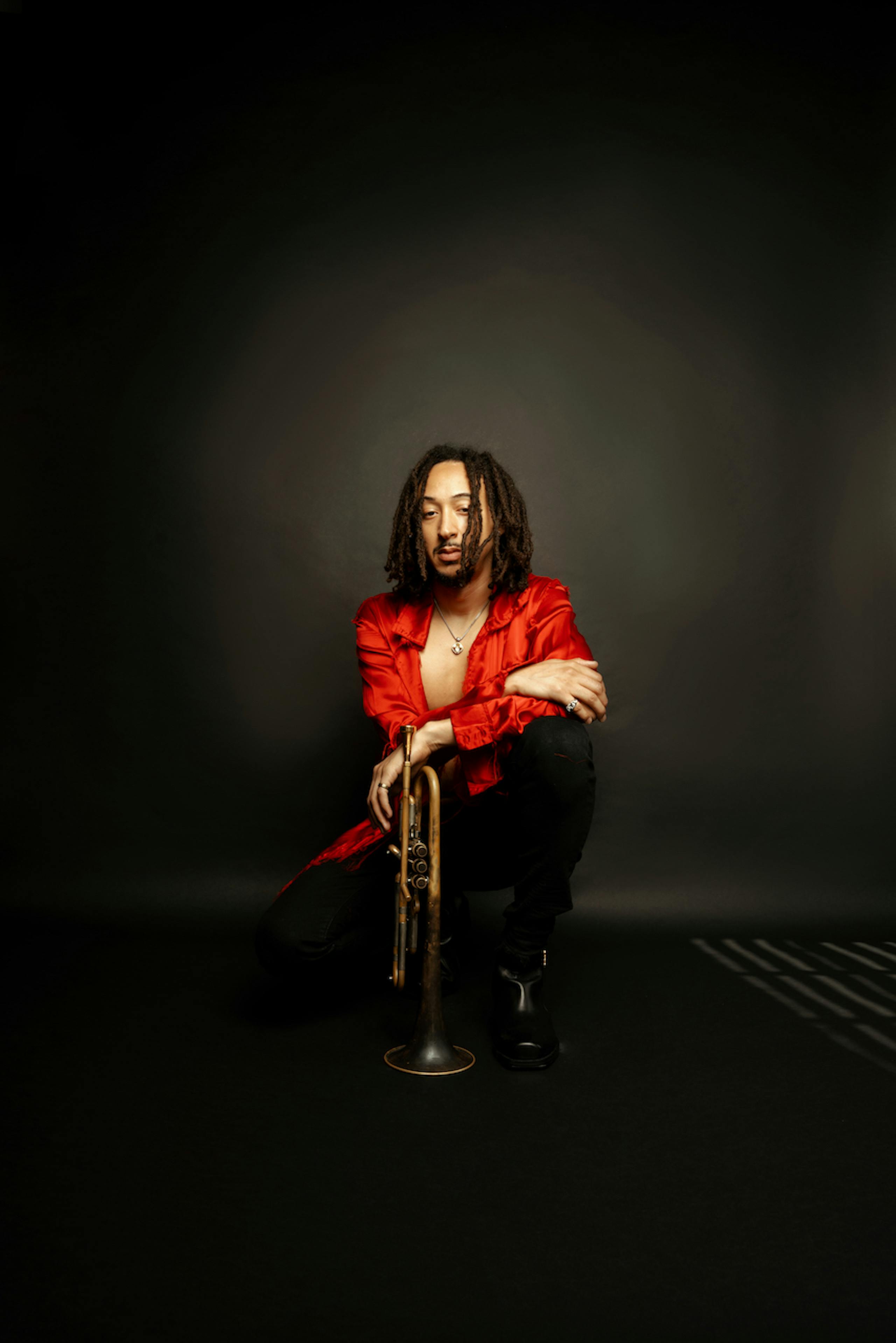 We can call Theo Croker a storyteller who speaks through his trumpet, a creative who rejects every boundary, an artist, composer, producer and influencer who projects his voice through music. Grandson of the great jazz trumpet player Doc Cheatham, he began to play the trumpet at only 11 years after hearing him play in New York.
After seven years in Shanghai, Theo returns with an entirely original sound on the album Afro Physicist released in 2014 in collaboration with the jazz voice superstar Dee Dee Bridgewater, but it is in 2019 that he reaches and passes through the stratosphere with Star People Nation, who gets a nomination for the Best Contemporary Instrumental Album at the 62nd Grammy Awards.
In 2020 he embarked on his last musical odyssey, ironically, right at home. After the abrupt stop to the pandemic tour, he returns to his childhood home, in Leesburg, Florida, where he lets himself go to a powerful flow of inspiration that brings him on an introspective journey that culminates in the vision and creation of his sixth and final album BLK2LIFE || A FUTURE PAST, which is born, first of all, by an old and dying piano Fender Rhodes, the trumpet and his magical talent.
...more