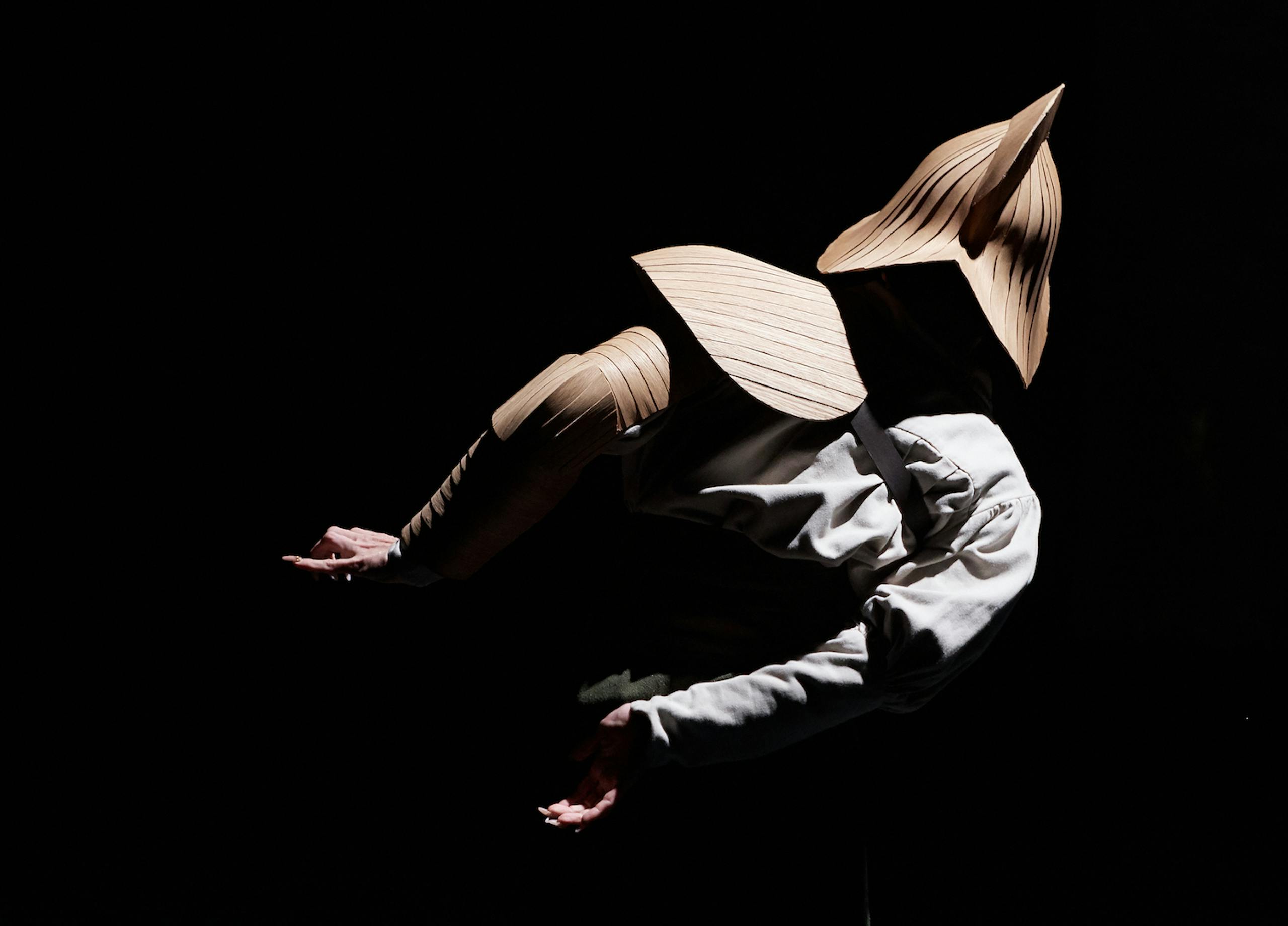 Romances inciertos, un autre Orlando
François Chaignaud – Nino Laisné
Italian audio description is available for the performance on October 20. To reserve it send an email to access@triennale.org
The performer, choreographer and dancer François Chaignaud has a remarkably polymorphous artistic identity; as does the work Romances inciertos, a mosaic of music, song and dance that interweaves three androgynous characters from Spanish tradition: La Doncella Guerrera ("The Woman Warrior"), Federico García Lorca's San Miguel and Tarara. Against a background of popular and literary tradition, we also come across Virginia Woolf's Orlando and his mysterious metamorphoses. A musical concert, opera-ballet and vocal performance, Romances inciertos – performed by Chaignaud and four early music instrumentalists, and co-directed by Nino Laisné – rewrites three stories from folklore, on a singular journey through inexorable mutations.

François Chaignaud is also a writer, historian and singer, as well as an authentic crossdressing maestro, and over the years he has created a unique character that can expertly blend high culture with pop culture and tradition with innovation, challenging genres and categories. Since graduating in 2003 from the Conservatoire national supérieur de danse in Paris, the artist has created performances in which dance and song unite together through different inspirations. In 2009 he published L'Affaire Berger-Levrault. Le féminisme à l'épreuve (1898-1905). In 2018 he produced Souflette, a piece for 14 dancers from the Ballet Carte Blanche, and in 2019 Symphonia Harmoniæ Cælestium Revelationum, inspired by the musical works of Hildegard of Bingen. In 2020 he created GOLD SHOWER in collaboration with the butō icon Akaji Maro, and choreographed Un Boléro, as a homage to the work of Bronislava Nijinska. In 2022 he creates a new work, t u m u l u s, with Geoffroy Jourdain. He has been made a Chevalier de l'Ordre des Arts et des Lettres of the French Republic.

Nino Laisné's artistic research combines different elements in an exquisitely original way, leaping over all genre boundaries. In recent years, he has created a unique universe centred around the image. Through his knowledge of cinema and music, the artist produces dialogues made up of sounds rather than words. His rather quirky works combine different modes of expression and include historical and sociological elements: art, popular tradition, fashion, cabaret and opera. Os convidados and Esas lágrimas son pocas are examples of how his art brings together different themes, from everyday life to fiction and vice versa. Laisné's video projects and works have been presented in prestigious international settings. He is currently a member of the Académie de France in Madrid.
...more
Calendar
Tuesday, October 18 2022, 5.30pm
Wednesday, October 19 2022, 5.30pm
Thursday, October 20 2022, 5.30pm
Highlights