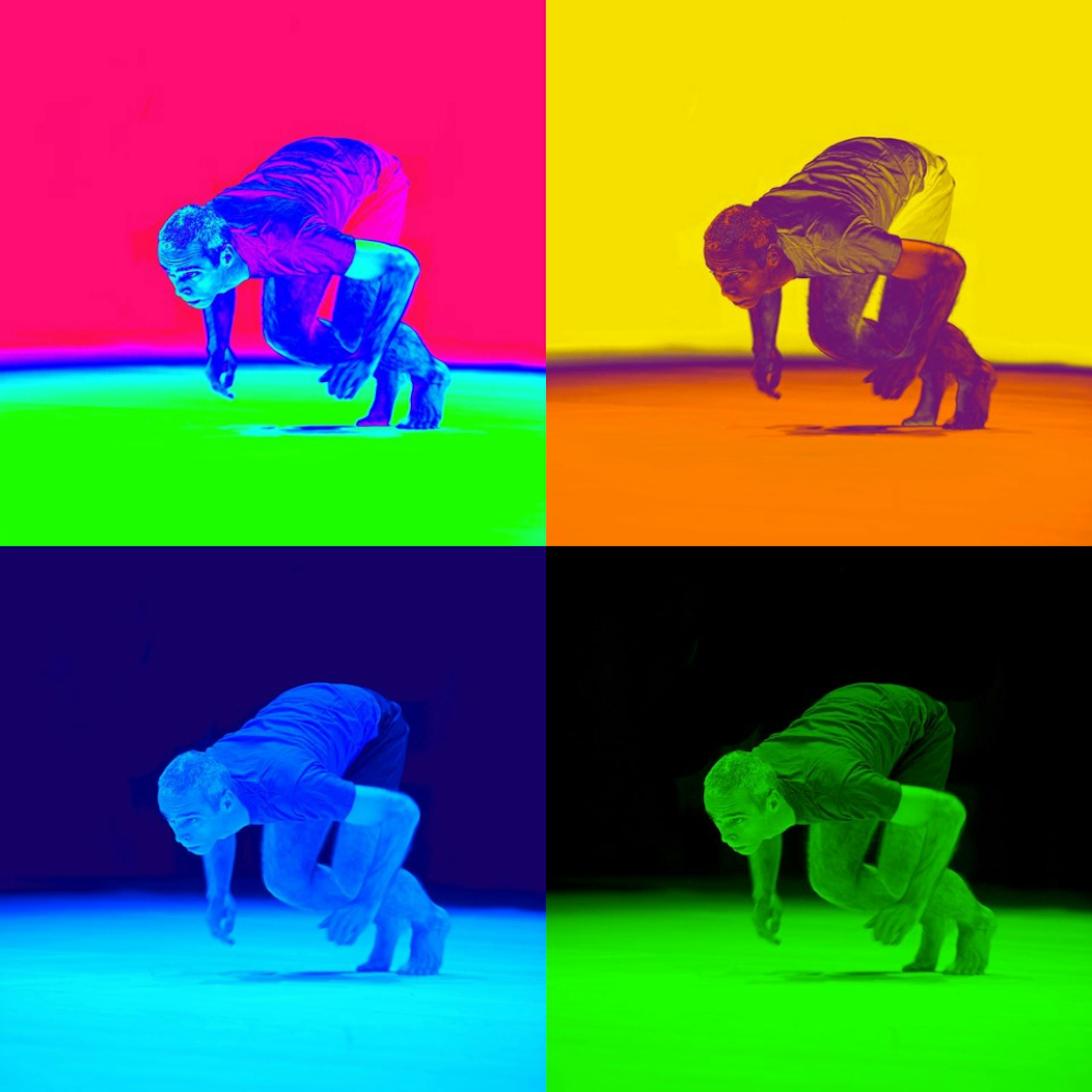 An eternally nascent state. The latest project of the mk company – led by Michele Di Stefano (also Triennale Milano Teatro's Associate Artist) – is a temporary environment created with the desire to intercept (not exclusively) an expanded community of dancers, actors, athletes. Figures and bodies that are projected on the scene – not necessarily from a professional point of view – to search for an individuality in movement, in pure dynamic expression. The scene becomes an unexpectedly everyday place, not preordained, in search of a possible alliance with the bodies that inhabit it. Piscina Mirabilis creates a time and a space that precedes any formal, design or artistic result, with the only certainty of being surrounded by bodies with the same potential, in a free cohabitation always aware of the environment in which it evolves.
Each of the three workshop sessions features the participation and involvement of a different guest artist: Nicola Ratti (May 18), Painé Cuadrelli (May 19) and Biagio Caravano (May 20).

Free workshop upon registration. To sign up it is necessary to write an email to info.teatro@triennale.org specifying name and surname and indicating the chosen day

One of the liveliest dance ensembles of the Italian scene, mk was established in 2000 by Michele Di Stefano. Their research interrogates the ambiguity of bodily states and their alterations. The ensemble tours across the world and most recently in Indonesia, USA, Japan, Peru, Germany, France, Hungary, Spain, Portugal. The latest productions by mk propose different formats and performative environments in collaborations with other artists: Veduta (2016-17) is an immersive performance investigating the urban landscape; Bermudas (2017-18 Danza&Danza Award for best Italian production and Ubu Prize 2019) is a choreographic system, for a variable and interchangeable number of performers who support the idea of perpetual motion ruled by an organic order; Parete Nord, dedicated to the mountain, is an international project co-produced by Torinodanza 2018; EDEN (Special Award Danza&Danza) is a 2020 commission by Bolzano Danza/Tanz Bozen with choreographies by Carolyn Carlson, Michele Di Stefano and Rachid Ouramdane.
...more
Calendar
Wednesday, May 18 2022, 8.30am
Thursday, May 19 2022, 8.30am
Friday, May 20 2022, 8.30am
Highlights