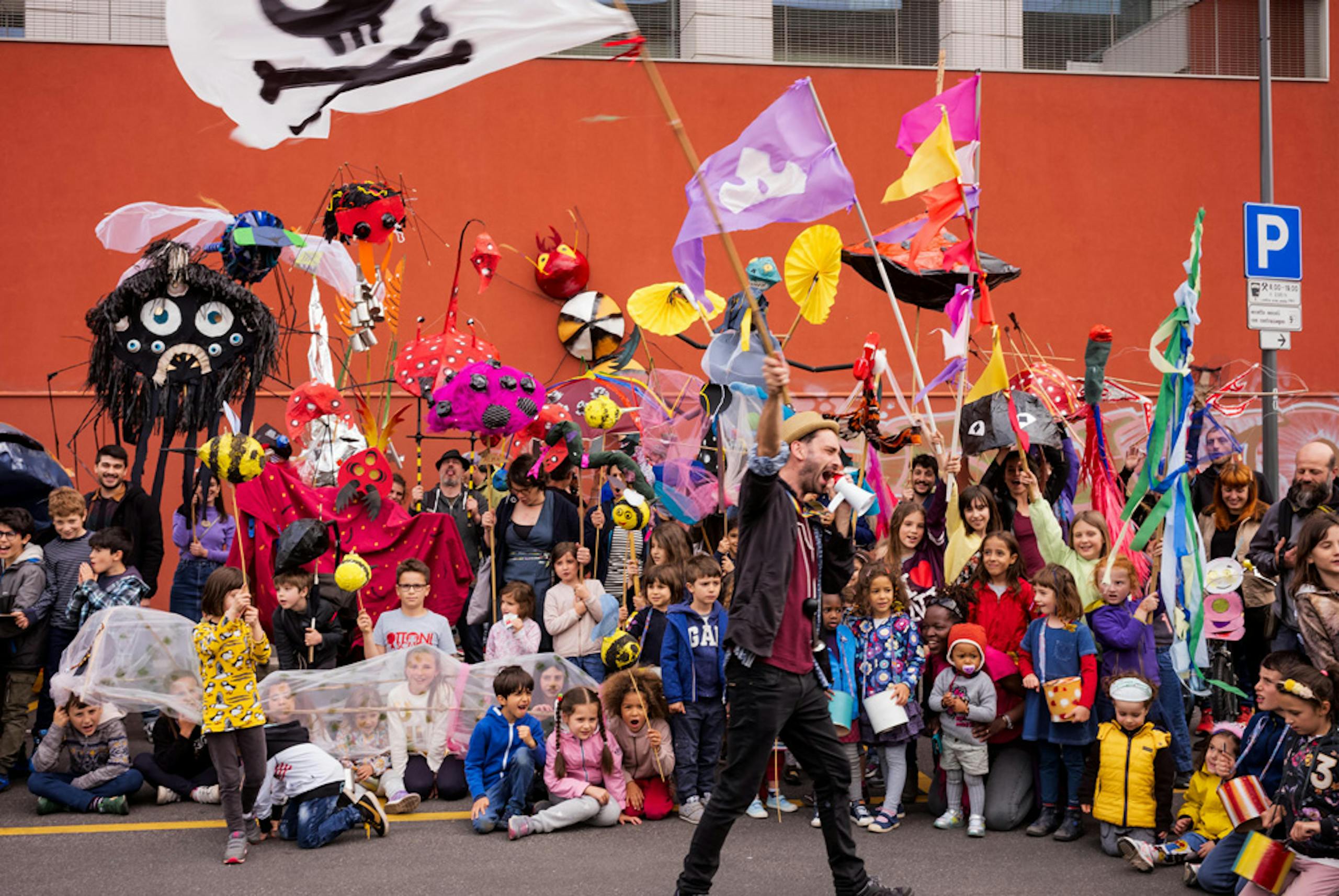 La parata strampalata!
Duration: 3 hours
Free admission subject to availability
The works realized during the five days of workshops, designed and planned for the review Parla Listen Watch Fai, giant puppets, flashy costumes, goggled masks, howling flags, and frightened musical instruments, will come to life with La parata strampalata! an original and unpublished parade of colors, music and noise in the spaces of Triennale. La parata strampalata! will be animated by the music of FONC - Fanfara Obbligatoria Non Convenzionale.