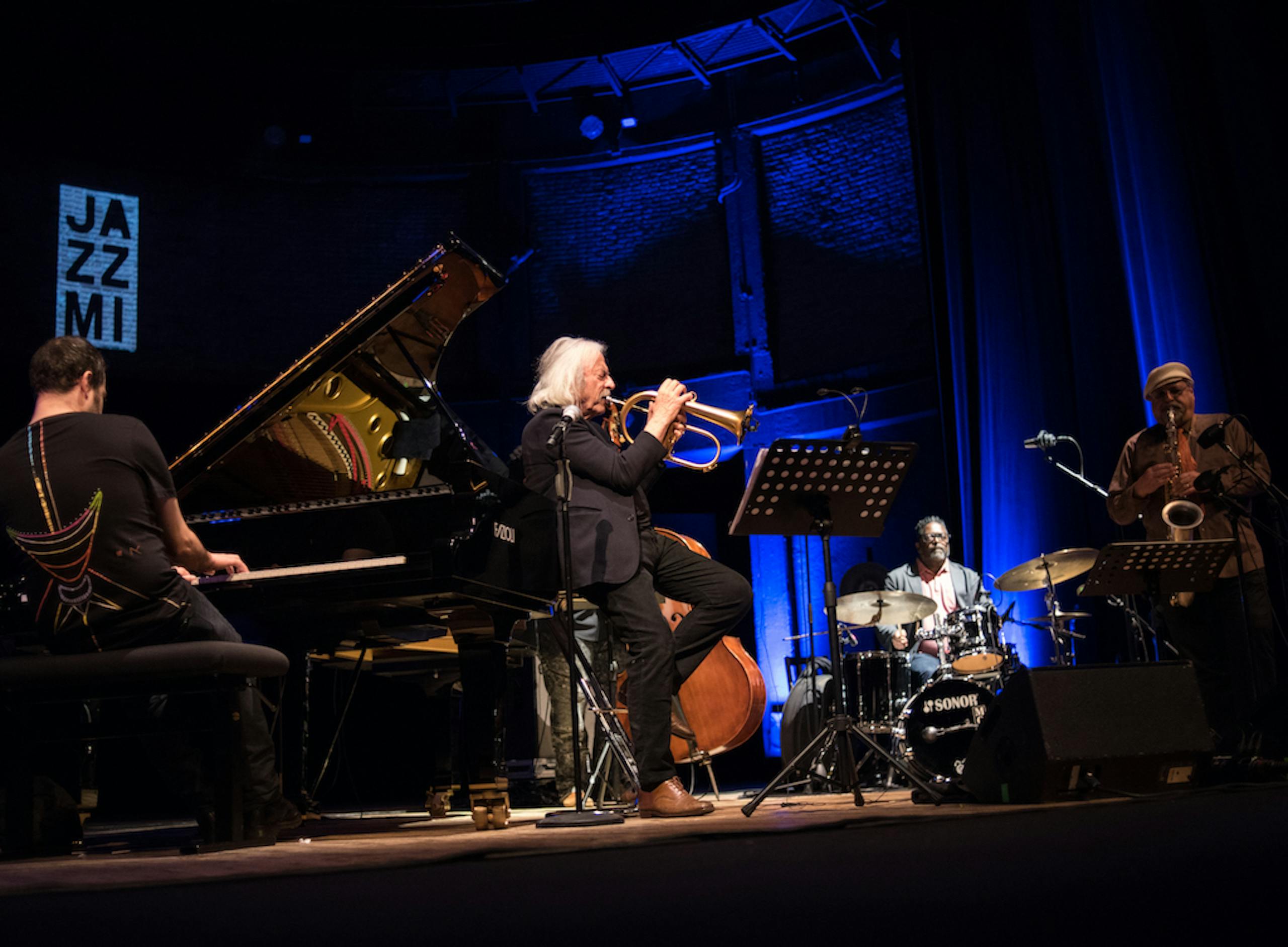 Triennale Milano Teatro welcomes the sixth program of JAZZMI from October 21 to 31, 2021. After ve successful years, the festival will showcase the best of international jazz, through a winning formula that combines concerts with audience engagement. In the festival program, live music is accompanied by storytelling as a way to recount the history and developments of jazz and the transformations undergone by the city of Milan.
Triennale Milano Teatro will once again be at the heart of the festival, having hosted since the rst 2016 program artists of the likes of Enrico Rava, James Senese, Jason Moran, Rymden, Enrico Intra, Camille Bertault, Yazz Ahmed, Imogen Heap, Antonio Sanchez, Abdullah Ibrahim, Kenny Barron, Madeleine Peyroux, Trio Bobo and many more.
JAZZMI is a project by Associazione JAZZMI and Ponderosa Music & Art, in collaboration with Triennale Milano Teatro and Blue Note Milano.
...more